Towering Filipino teen Kai Sotto kicks off his pro basketball journey in the Australia National Basketball League
Kai Sotto is still hoping to be the first full-blooded Filipino to reach the pinnacle of hoops competition, the NBA, and the Australia National Basketball League (NBL) has shown itself to be a great proving ground for such high-level aspirants like LaMelo Ball and Josh Giddey.
Filipino fans eager to see the towering 19-year-old's overseas quest unfold can start to tune in on Tap Sports as the new Aussie NBL season gets going.
Check out Sotto and the 36ers' game schedule in Philippine time.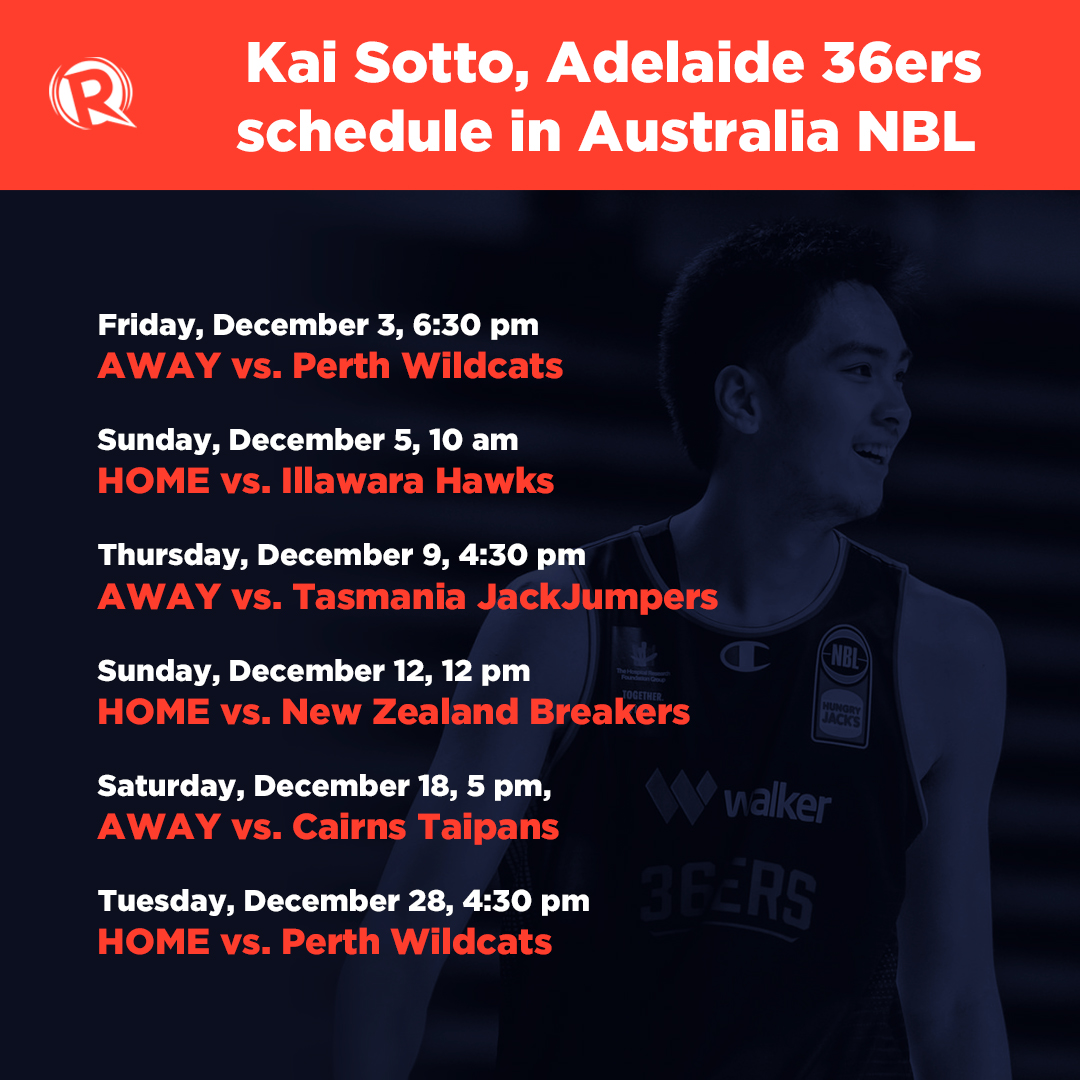 Rabid Filipino basketball fans have eagerly awaited the debut of the teen titan Sotto, and so far, the early returns have been really promising for the 7-foot-3 unicorn.
In his first and only preseason game for the 36ers, the young beanpole was thrust into the starting lineup, and he responded to the pressure with 7 points, 5 rebounds, 1 assist, and 1 block in just 20 minutes on the floor. (READ: Adelaide plays long game as Kai Sotto gets benched for rest of preseason)
With head coach CJ Bruton electing to sit out his prized ward late in the preseason to fully acclimate to the NBL, fans can expect the 36ers to take great care of one of the Philippines' brightest young prospects in his pro baller journey. – Rappler.com