Scotty Pippen Jr and Trinity Rodman carry their fathers' legendary names, but they're clearly making their own mark in sports
Even though the days of Scottie Pippen and Dennis Rodman dominating the hardwood are long gone, their legacies live on as their children take the helm as the next big stars of the sports world.
Scotty Pippen Jr, a 20-year-old guard from Vanderbilt University, declared for the 2021 NBA Draft after a First-Team All-Southeastern Conference (SEC) sophomore season with averages of 20.8 points, 4.9 assists, 2.8 rebounds, and 1.8 steals in 31.8 minutes.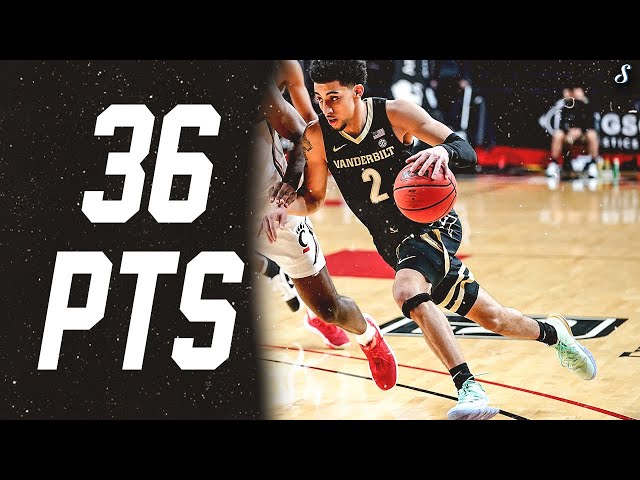 This was a dramatic jump from his freshman season where he won SEC All-Freshman Team honors, as he normed just 12.0 points, 3.6 assists, and 2.8 boards in 29.8 minutes a game.
"I was blessed to have the opportunity to come to Vanderbilt University, and throughout the highs and lows, the Commodore community has been amazing. I'll never forget that," he said after his departure from the team.
As Scotty Jr is preparing for the next big leap in his young career, football prospect Trinity Rodman already made her mark in pro sports after scoring her first career goal for the Washington Spirit of the National Women's Soccer League (NWSL).
Already a part of football history as the youngest player ever drafted in the NWSL, the 18-year-old Rodman scored at the 60-minute mark of her debut game, just 5 minutes after checking in, albeit in an eventual 2-3 loss to the North Carolina Courage.
Despite carrying her father's legendary name, Trinity gave all the credit to her mother Michelle in an interview prior to her pro debut.
"Having a dad like I do, no one asks about my mom because she's not an NBA star. But I want people to know that my mom's been my support system in everything in life. She's my rock," she told The Guardian.
"I don't think people know how close we are and, even though she wasn't in the NBA, she has an extremely competitive and driven mindset, and she's an extremely strong woman. She's my role model."
Unlike her father's reputation for being a defensive legend, Trinity rose to stardom as a prolific scorer after scoring 9 goals for Team USA Under-20 in the 2020 Confederation of North, Central America and Caribbean Association Football (CONCACAF) Women's Under-20 Championship.
Given how they started strong in their respective careers not only because of their names, it looks like the best is yet to come for the second generation Pippen and Rodman. – Rappler.com