This is AI generated summarization, which may have errors. For context, always refer to the full article.
Coming back from a knee injury, Alyssa Valdez sees limited action in the SEA Games as the Philippines settles for fourth place in women's volleyball for the fourth straight edition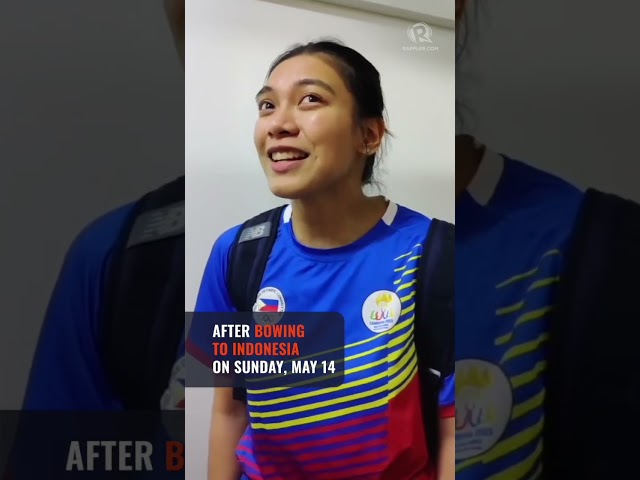 PHNOM PENH, Cambodia – National volleyball team ace Alyssa Valdez admitted she wanted to "contribute more" after seeing limited action in the women's volleyball competition of the Southeast Asian Games here.
The Philippines settled for fourth place for the fourth straight edition after bowing to Indonesia, 25-22, 22-25, 25-22, 25-22, on Sunday, May 14 – a loss where Valdez played sparingly anew.
"Personally, I really wanted to contribute more to the team. But whatever is needed from me, I'll do it," Valdez told reporters in a mix of Filipino and English after the defeat.
"Everyone who played deserved it."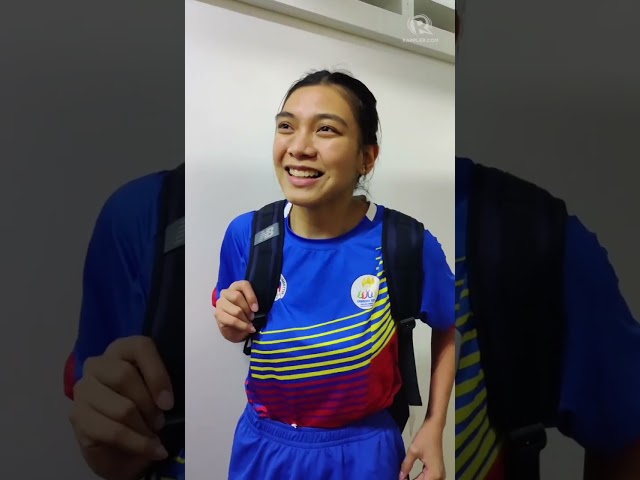 A knee injury sidelined Valdez as she sat out the Creamline Cool Smashers' championship run in the Premier Volleyball League (PVL) All-Filipino Conference in March.
But the former UAAP MVP was named captain of the SEA Games squad, with the Creamline core that includes Tots Carlos, Jema Galanza, Michele Gumabao, Jia de Guzman, and Ced Domingo making up most of the team.
Valdez, though, mostly rode the bench in the SEA Games, causing disappointment among fans who vented their ire on national team head coach Jorde Souza de Brito.
Still, Valdez said De Brito "knows better."
"Whatever role coach gives me, we really have to trust him, the system, his plans and strategies because at the end of the day, the players really need to play as one and we play for our country and for him as well," she said.
Valdez added she is nearing her return to top shape.
"I would say I'm really doing well also. Going back to hopefully at least 70 to 100 percent form. Hopefully, I can see action again this coming PVL."
Despite missing out on what would have been the Philippines' first medal in SEA Games women's volleyball since 2005, Valdez praised her team for giving Indonesia a tough challenge.
"The fighting spirit of everyone is very admirable, the passion, the commitment," said Valdez. "It is not easy to prepare for at least a month and perform completely different from a different system. We're very, very proud."
For the national team to make great strides, Valdez offered a couple of suggestions.
"Everyone in the lineup delivered. You can just see how committed all the players are to represent the country and I think that is one of the good signs that we have," said Valdez.
"We just really want to have a good program, better scheduling also, and hopefully it will turn better for the Philippine national team." – Rappler.com