Andrei Abellera will do one year of residency and have at least two seasons of college eligibility for the Adamson Soaring Falcons
Adamson head coach Franz Pumaren attained another quality recruit for the future of the Soaring Falcons by securing the commitment of Filipino-Italian Andrei Abellera.
Pumaren confirmed to Rappler on Friday, October 9, the acquisition of the 6-foot-1 guard, who will be eligible to play in UAAP Season 84.
Abellera, who will do one year of residency and have at least two seasons of college eligibility, previously came to the Philippines after being recruited by the De La Salle Green Archers, but returned to his hometown of Milan, Italy not long after.
While recruiting another Fil-Italian, Roger Syvels delos Reyes, in Milan, Pumaren also paid Abellera's family a visit to convince the combo guard with a sweet shooting stroke to give Philippine basketball another chance.
"When I went there, I was trying to talk to the parents and the parents mentioned they weren't so keen to send him again to Manila because he got homesick," Pumaren said in a mix of Filipino and English.
"When we signed [Roger], they realized that this is a better opportunity, so they agreed."
When asked what attracted him most to Abellera, Pumaren, a veteran and multiple-time champion of college hoops, noted two distinctions: "He can really shoot, this kid, and remember, he's already mature."
"He was highly recommended and based on my scouting report, I think he'll be suited in our system," Pumaren said.
"It's an advantage if you're quite mature already. [Andrei] wants to prove something here."
Abellera previously played for Basketown Milano in Italy and was named the MVP of the Aspirants Cup tournament.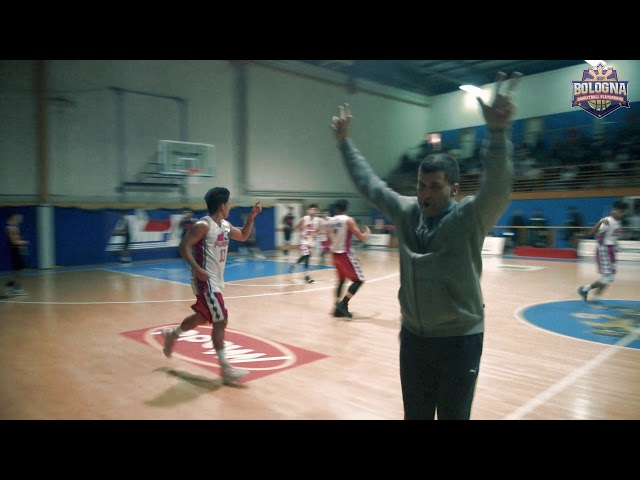 He is now the latest offseason recruit of Pumaren, who also secured the commitment of Filipino-American standout Adrian Punzalan.
Another recruit of Pumaren's is swingman 6-foot-1 Cebuano guard Tricky Peromingan, who will play his one-and-done UAAP campaign with the Soaring Falcons.
Peromingan used to play for FEU's high school squad.
Now leading a team that has more experience, Pumaren is eager for Adamson to have a bounce-back campaign following its sixth-place showing in UAAP Season 82.
"I'm quite excited. Basically the young guys, they'll be coming in as sophomores already," he said.
"What happened last season, I think it will work to their advantage, because they gained some experience."
After making the Final Four in each of his first 3 years with the Soaring Falcons, Pumaren failed to do so in 2019.
"Last season, we didn't make it to the Final Four. I'm not trying to make excuses, but [it was] mainly because of our very young recruits," he said.
For Pumaren, whose contract was extended to 2021, UAAP Season 83 – whenever it resumes – will hopefully be different.
"It's a mixture of incoming sophomores and some good rookies, and the veterans will be there," he said about Adamson's current lineup.
"I think we will be able to redeem ourselves from last season." – Rappler.com