Some Fil-Am recruits run from the physicality. Henry Galinato Jr craves for it. After all, how many players don't mind talking about how many offensive fouls they get?
It's not often that basketball players list averaging "two offensive fouls per game" as one of their skill traits, but Henry Galinato Jr doesn't mind saying it.
He laughed – it was a giddy one, almost childlike – when he added, "I feel like I could get away with more stuff out there."
By the sheer size of his physicality, that thought is scary.
Galinato turns 24 in September and is the latest Filipino-American hopeful interested in trying his chance at Philippine college hoops' version of the "one-and-done."
He started playing organized basketball as a high school sophomore after honing his athletic abilities in track, specifically in the high jump category.
After spending the last 4 years playing Junior College and NAIA basketball on the West Coast in the United States, this 6-foot-6, 250-pound man aims to complete his master's degree and play college basketball in what would be his lone year of eligibility.
"I believe I would bring my physicality, because out here in the States, it's not as physical as it is in the Philippines," Galinato shared about his style.
Most Fil-Ams discuss having to get accustomed to the more physical type of basketball as a challenge, but Galinato cherishes it.
"I'm looking forward to playing in that kind of environment," he said, no trace of posturing in his words.
Galinato, aware basketball here is more "fast-paced," claims he's composed of more muscle than fat, and the highlights seemingly prove it. He's agile for a big his size, can easily rise up for dunks, and has the abilities of a throwback big man.
"I feel like I can create havoc in the paint on defense," he claimed, emphasizing that end of game, "just by being a bigger body, contesting shots, and putting a hand up on somebody's face.
"[Also], being able to guard bigger dudes than me. I feel like my strength and weight can keep up with the bigger dudes."
Galinato's father, whose name is also Henry, is a pure-blooded Pinoy who moved to the US when he was 15. Junior's mother, Adelma Espinoza, also has Mexican roots.
He grew up in Delano, California and attended Cesar Chavez High School, before playing for Bakersfield Community College and then for the Benedictine University at Mesa Redhawks.
In his senior campaign, he averaged 13 points, 9.6 rebounds, and nearly one block a game. He shot 60.4% from the field and 61% from the foul line. He's light on his feet, so he's a good target for guards to drop handoff passes to when they attack the lane. Galinato also has a developing post game complemented by a soft shooting touch.
"Not to be cocky, but I feel like I work hard. I know what I can bring to the table. Any team that would pick me up, I feel like I would bring a big difference. I know everybody is physical out there but I feel like I could be really physical," he said.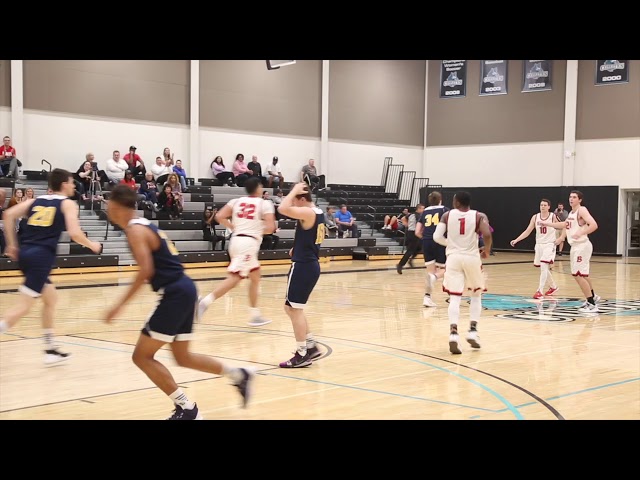 Galinato had discussions with University of the East, but no official commitment has been made. He also spoke with Adamson University, although those talks haven't gained traction.
Recruitment in collegiate athletics have hit a roadblock due to the repercussions of the COVID-19 pandemic on education institutions. However, some sports programs continue to operate as normal, unwilling to be held back in their ambitions when competitive leagues eventually return.
Galinato is hopeful a university is willing to give him the opportunity to earn a roster spot.
"Anything would be great, just to help out the schools."
He's been training with Fil-Am Nation, a group in California dedicated to recruiting athletes with Filipino roots for athletic opportunities. He's also friends with Zavier Lucero, against whom he competed in NAIA and is now a sought-after recruit by both Ateneo and University of the Philippines. (PODCAST | At the Buzzer: Introducing Zav Lucero, college hoops' hottest recruit)
Galinato's favorite NBA player is DeMarcus Cousins, a talented big man who plays with physicality. When discussing UAAP players, the first student-athlete he mentioned was former UAAP MVP Bright Akhuetie, and then admitted he also follows the careers of Kobe Paras and Thirdy Ravena.
"Lots of good guys out there. They play hard, they're smart, I'm just trying to compete with those guys."
He's working on attaining his Filipino passport but admits getting used to the humidity in Manila will be an obstacle, but overall, he's eager to start a new chapter after spending his first 23 years in the US. (PODCAST | At The Buzzer: The future of Fil-foreigners in PH sports)
"It's going to be a fun experience, man. I want to experience something new."
He also has a bigger purpose: to eventually make Asia's oldest basketball league.
"That's the ultimate goal, man. I would love to play in the PBA. It's been a dream of mine since high school."
He's trying to get one step closer in achieving that. – Rappler.com