Boxer Nesthy Petecio, taekwondo jin Kurt Barbosa, gymnast Carlos Yulo, and swimmer Remedy Rule kick off their Olympic bids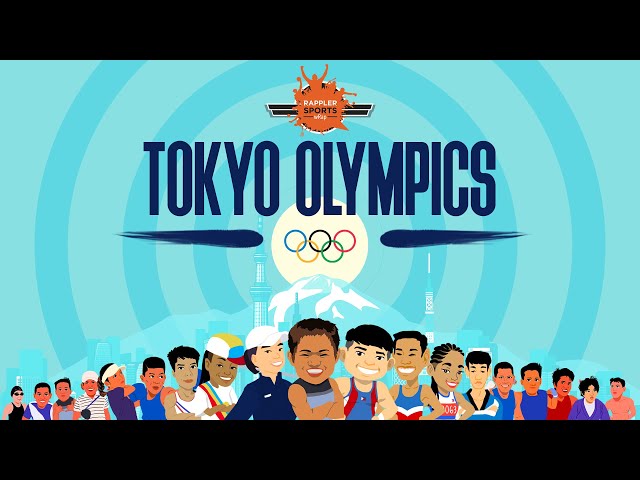 Yulo through to vault finals, struggles in floor
Carlos Yulo failed to clinch a finals spot in his pet event floor exercise, but managed to advance to the vault finals of the men's artistic gymnastics.
Yulo finished at sixth place in vault with a score of 14.712, with only the top eight gymnasts reaching the finals.
The 21-year-old landed at 44th place in floor with a score of 13.566 as he also fell short in qualifying for the all-around finals with an aggregate score of 79.931 after six apparatuses.
Here are his scores:
Rings – 14.000 (24th)
Vault – 14.712 (6th)
Parallel bars – 13.466 (55th)
Horizontal bars – 12.300 (63rd)
Floor exercise – 13.566 (44th)
Pommel horse – 11.833 (69th)
Total: 79.931 (47th)
(READ: Carlos Yulo to vie for Tokyo Olympics vault gold medal)
Rule crashes out
Swimmer Remedy Rule fails to make it to the semifinals of the women's 100m butterfly after clocking in 59.68 in the second heat, good for 25th overall.
Only the top 16 swimmers go through to the next round.
(READ: Remedy Rule falls short of Tokyo Olympics 100m butterfly semis bid)
Taekwondo jin Barbosa first Filipino eliminated
Kurt Barbosa's hopes for an Olympic bronze medal came to an end after his opening round foe, top seed Jang Jun of South Korea, failed to clinch a men's taekwondo final berth on Saturday, July 24 at the Makuhari Messe Hall.
(READ: Kurt Barbosa bows out of Tokyo Olympics as No. 1 seed suffers upset loss)
Barbosa suffers crushing loss
Taekwondo jin Kurt Barbosa bowed to Korean top seed Jang Jun, 26-6, in their round of 16 match in the men's 58kg category.
Barbosa, though, can still contend for the bronze medal through the repechage stage if Jang manages to clinch a seat in the gold medal match.
(READ: Taekwondo bet Kurt Barbosa loses to No. 1 seed in opener)
Petecio reaches next round
Nesthy Petecio advances to the round of 16 of women's featherweight boxing following a unanimous decision win over Marcelat Sakobi Matshu of Congo, 30-27, 30-27, 29-28, 30-27, 30-27.
(READ: Dominant Nesthy Petecio advances to round of 16)
Preview
Four Filipino athletes are set to start their Tokyo Olympics campaign on Saturday, July 24, as more competition gets underway a day after the opening ceremony.
Boxer Nesthy Petecio will be the first to see action on Saturday when she tangles with Marcelat Sakobi of Congo in their women's featherweight round of 32 clash at 10 am, Philippine time.
In taekwondo, Kurt Barbosa will face top-ranked jin Jang Jun of South Korea in the men's -58kg round of 16 at 10:52 am.
(READ: Barbosa, Petecio drawn against tough foes in Tokyo Olympics)
Gymnast Carlos Yulo, meanwhile, will kick off his gold medal bid in the men's artistic gymnastics qualification at 6:30 pm.
Swimmer Remedy Rule will also look to make a splash in her women's 100m butterfly heat at 6:28 pm.
(READ: Tokyo Olympics: Meet Team Philippines)
– Rappler.com