Four Rebisco women's volleyball team players finally get the health clearance to suit up for their shorthanded squad
The Rebisco women's volleyball team hopes to turn its 2021 Asian Club Volleyball campaign around after four of its stars finally cleared the tournament's health requirements.
Team captain Aby Maraño, Eya Laure, Dindin Santiago-Manabat, and Ivy Lacsina are set to reinforce the squad, which lost its opening game to Kazakhstan's Altay Volleyball Club.
The four players confirmed on Saturday, October 2, that they cleared health protocols in Santiago-Manabat's Instagram story and Tiktok video, which captioned that Choco Mucho setter Deanna Wong was the lucky charm.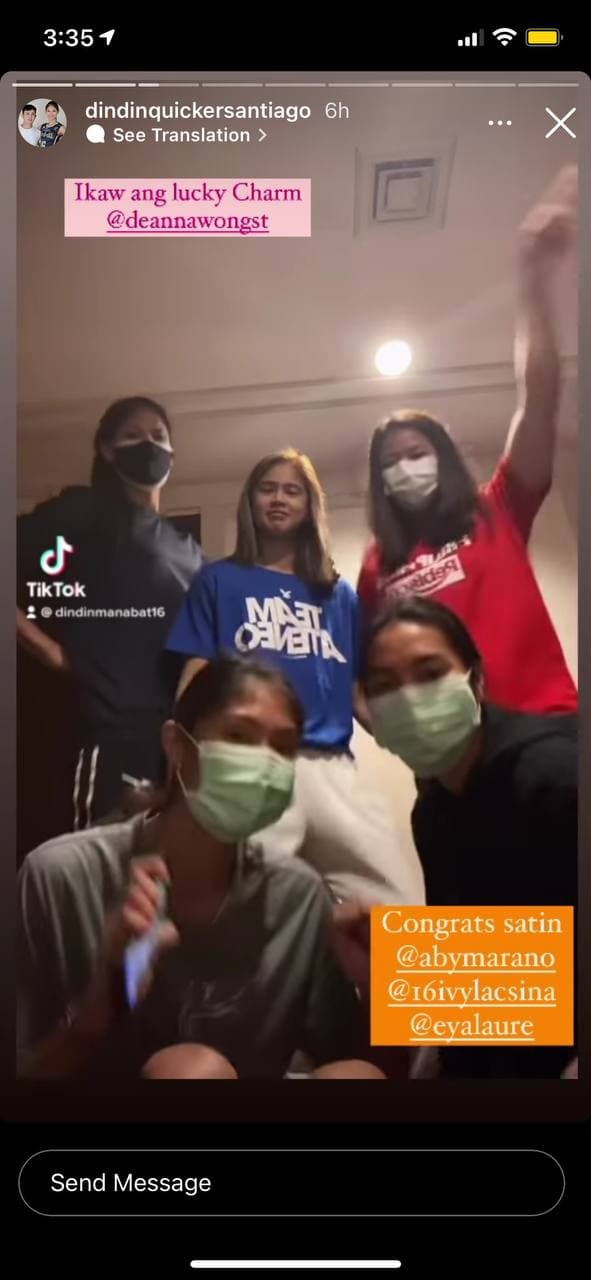 Lacking in veteran presence and height, Choco Mucho's Majoy Baron and Kianna Dy were forced to transfer to the shorthanded Rebisco team.
However, with the final lineups confirmed right before the tournament kicked off, Baron and Dy are set to remain with Rebisco.
Rebisco is set to see action against Thailand's Supreme Chonburi on Saturday at 4:30 pm, Philippine time and Iran's Saipa Tehran on Sunday, October 3 at 7 pm, Philippine time.
After the preliminary round, Rebisco will be seeded in the quarterfinals on Monday, October 4.
This is the first time the Philippines returned to international volleyball action after the country's hosting of the 2019 Southeast Asian Games where the team finished fourth and last. – Rappler.com