Add a marriage proposal to the list of surprises ESGS 2016 has unveiled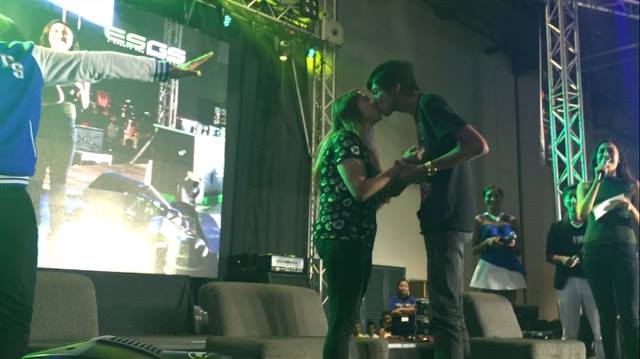 MANILA, Philippines – "Will you be my Call of Duty and PlayStation partner forever?"
It's a strange way to say "Will you marry me?" but for gamer Randolph Romero, it worked. His girlfriend of one-and-a-half years, Georgina Pamute, said yes. 
The eSports and Gaming Summit has not been short on surprises, but no one probably expected a marriage proposal. To pull it off, Romero approached the Sony representatives at the PlayStation booth to allow him to propose on stage. 
Romero got to propose after the presentation of Call of Duty: Infinite Warfare on the main stage. When the presentation ended, the hosts went on a short question-and-answer session with the audience. The host Eric Neeman, aware of the plan at that point, picked the couple and asked them to go onstage to answer a few questions.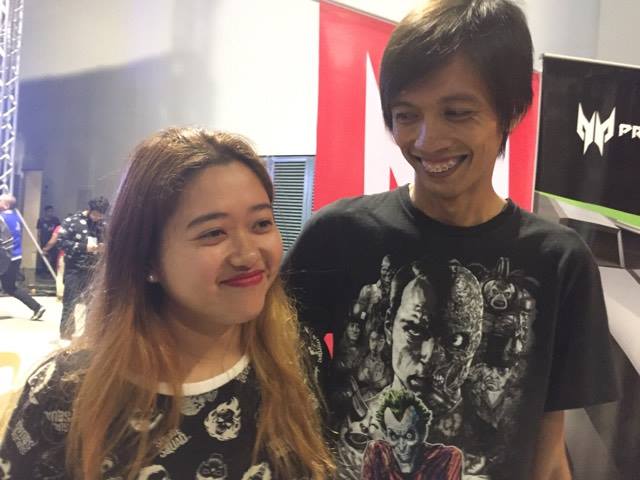 At one point, Neeman asked Pamute to face the screen for the next question. That was Romero's opening. He went down on his knees, pulled out a ring, and asked her to marry him. 
Asked why he proposed at ESGS, Romero said he initially planned to do it at the Electronic Entertainment Expo (E3) in the US, but they weren't able to go. So he did it here instead where luckily for them, their "favorite game and console" were being exhibited.
Sony PlayStation Singapore's Product Manager Arata Naito said that this was the first time a marriage proposal happened during a PlayStation game presentation. They gave the couple gifts and wished them luck. – Rappler.com