Here's a list of the winners from Brawlfest 2016, which featured tourneys for Tekken 7, Street Fighter V, Mortal Kombat XL and other fighting games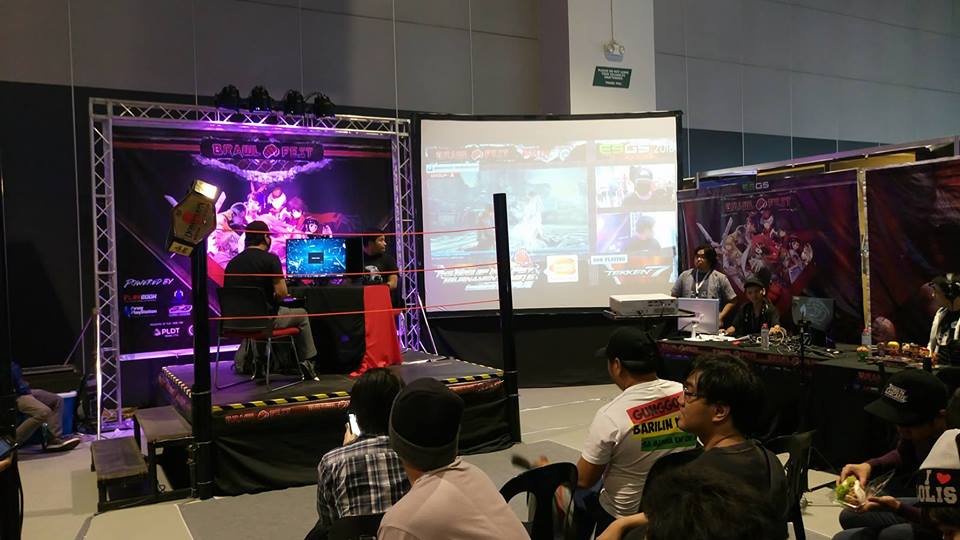 MANILA, Philippines – The Filipino fighting game community showed its alive and booming with Brawlfest, a fighting game tournament, once again headlining this year's eSports and Gaming Summit (ESGS) on October 28 to 30. 
Brawlfest has been an annual tradition for ESGS, featuring tourneys on different fighting games like Street Fighter V, Mortal Kombat XL, Guilty Gear Xrd Revelator, among others.
But this year's Brawlfest was made even more special, according to PlayBook CEO Richard Brojan, with players being able to try out Bandai Namco Entertainment's upcoming game, Tekken 7. 
"We also saw a lot of improvement this year in terms of attendance… The gaming community right now is really special because they think it's the best time to play, with fighting games booming worldwide," Brojan said.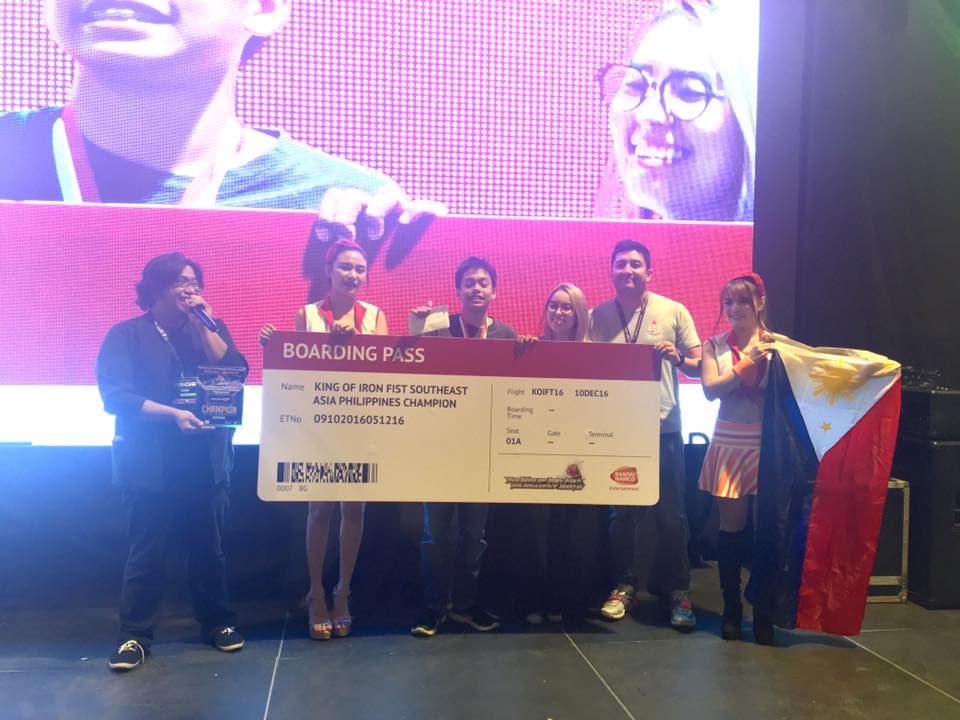 Moreover, the winner for the King of Iron Fist Tournament SEA Qualifiers, Alexandre "PBE AK" Laverez, will be representing the country on the world stage in Japan this December. 
Here's a full list of winners from this year's Brawlfest:
King of the Iron Fist Tournament SEA Qualifiers
| | |
| --- | --- |
| Champion  | PBE | AK |
| 2 | PBE | Doujin |
| 3 | Aya |
| 4 | PBE | Maru |
| 5 | Coffee_Prinz |
|   | B1G.Weakling |
| 7 | Wolp Po Fox |
|   | Fatal Frame |
Street Fighter V
| | |
| --- | --- |
| Champion  | IPT.VS.Dru |
| 2 | PBE | Don |
| 3 | PAD)Ace |
| 4 | PBE | SuperJamse |
| 5 | IPT.Yoshi1995 |
|   | Papertrail |
| 7 | IPT.VS.Lidokein |
|   | FGS.MGS |
Guilty Gear Xrd Revelator 
| | |
| --- | --- |
| Champion  | PBR | Shinji |
| 2 | PBE | God |
| 3 | PBE | Draqqe |
| 4 | PBE | NightRAId |
| 5 | IPT.McArthur |
|   | TeamReki.Riel.esports |
| 7 | IPT.Blickwinkel |
|   | Blitzer |
Dengeki Bunko: Fighting Climax Ignition
| | |
| --- | --- |
| Champion | Dix |
| 2 | Jin |
| 3 | Scallywag.LKR |
| 4 | TeamReki.Reki |
| 5 | IPT.Blickwinel |
|   | PBE.NightRAId |
| 7 | TeamReki.Riel.esports |
|   | 1pondo.ChrisBenoit |
| 9 | 1pndo.ChocolateThunder |
The King of Fighters XIV
| | |
| --- | --- |
| Champion | N.M.JR |
| 2 | NM.Peter |
| 3 | Bigballz |
| 4 | N.M.ARDY |
| 5 | NM.Nelson |
|   | PBE.Bully |
| 7 | N.M.Deng |
|   | PAO.Abangero (Ash) |
| 9 | N.M.Monmon |
|   | N.M.Eiji |
BlazBlue Central Fiction
| | |
| --- | --- |
| Champion | Ipt.VS.Blickwinkel |
| 2 | TeamReki | Lardbucket |
| 3 | Ipt.VS.Alden |
| 4 | Ipt.VS.Chase |
| 5 | Ipt.VS.McArthur |
| 6 | DavidGo |
| 7 | Cascade |
|   | NicX |
Mortal Kombat XL
| | |
| --- | --- |
| Champion | Ipt.VS.Migosan |
| 2 | Symonomicon |
| 3 | Ipt.VS.MartinMacayan |
| 4 | musashi_joe |
| 5 | PBE.Pinoy172 |
| 6 | Strogn |
| 7 | Ipt.VS.Promilkid |
|   | Marquis_of_Puns |
Gundam Extreme vs Full Boost
| | |
| --- | --- |
| Champion | Raziel |
| 2 | SeraphimZero |
| 3 | Raze |
| 4 | Chibi Chevalier |
| 5 | General Li Shang |
|   | Kirafseiei |
| 7 | CG.Ellura |
|   | JF | DarPrinzKaizer |
Smash Doubles
| | |
| --- | --- |
| Champion | PBE.KupunanNiEugene |
| 2 | THUNDABOYZ! |
| 3 | The Schuyler Sisters |
| 4 | Miss Alice |
| 5 | Hassou Tobi |
|   | ZSS is not top 10 |
| 7 | Long Live Play PH2 |
|   | Super Marin Bros. |
Persona 4 Arena
| | |
| --- | --- |
| Champion | LKR |
| 2 | PBE | NightRAId |
| 3 | TeamReki | Lard |
| 4 | CG | Champo |
| 5 | PBE.Dr.Patrick |
|   | Reki |
| 7 | edgelorgodarrange |
|   | RIEL |
Asked how he feels about PlayBook Elite members bagging some of the tournaments' top spots, Brojan said, "Our goal is really to win the whole thing from the start. I'm very proud of the boys. They trained hard – playing everyday, watching videos of match ups, and it worked and now they're champions."
"We will continue to compete locally and internationally. We have some big lineups for PlayBook Circuit Makati, tournaments for next year. There's a few other tournaments on November and December. By now we're already planning our 2017 calendar. Hopefully we win again in more tournaments," he added. – Rappler.com