Two 15-year-old students livestream portions of the armed standoff before allegedly committing suicide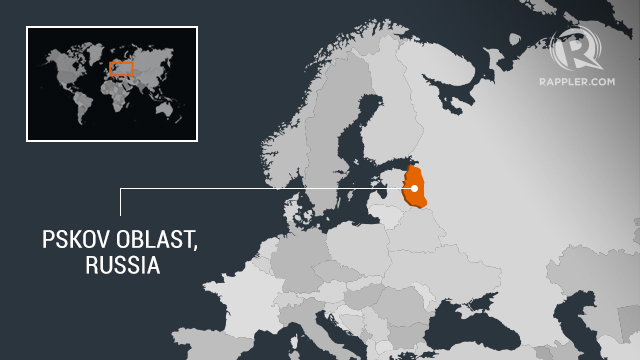 MOSCOW, Russia – A teenage Russian couple shot themselves dead Monday, Nov 14, in an apparent suicide pact after live-streaming an armed standoff with police on the Periscope video app, authorities said.
Police found the 15-year-old school students "dead with gunshot wounds" inside a house in the northwestern Pskov region after the standoff, the regional Investigative Committee said.
The National Guard special forces said in a statement to TASS news agency that they found "the bodies of a girl and a young man with clear signs of suicide," stressing they did not open fire.
Such incidents are highly unusual in Russia, where access to guns is tightly restricted.
"This is a terrible tragedy. We're looking into the circumstances and the details of what happened," Russian children's ombudswoman Anna Kuznetsova told TASS.
Investigators said they were trying to find out the reason for the "desperate step" by the teenagers, named in Russian media as Denis and Katya. 
Investigators said police were called to the house in the village of Krasniye Strugi as part of the search for a missing teenager, only for a police car to come under gunfire.
Katya said in the footage posted on Periscope that there were guns in the house because her stepfather is "in the special forces."
Denis is shown firing a rifle from the window of the wooden house at a police van.
Special police spent hours negotiating then stormed the house using stun grenades and found the teenagers shot dead, investigators said.
The teenagers transmitted footage of their last hours in which they smoke, drink and answer classmates' messages.
They referred to conflicts with their parents and said they had been holed up in the house for three days. 
Denis said that he had also shot Katya's mother in the leg, and the couple said they feared decades in jail if they surrendered. – Rappler.com