Facebook's machine learning model will lessen the visibility of engagement baiting posts on the platform, with repeat offenders set to receive demotions in the coming weeks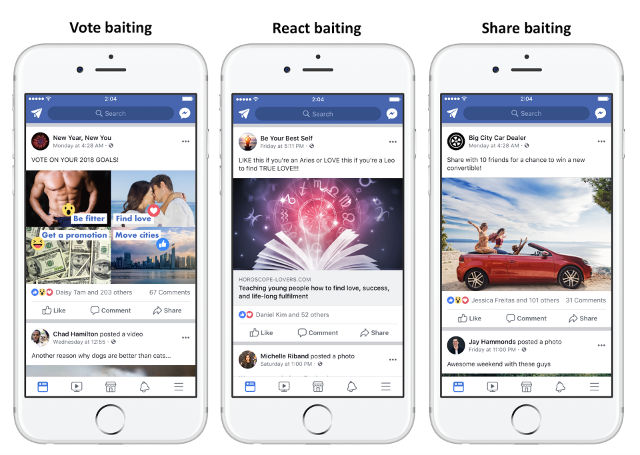 MANILA, Philippines – Facebook announced Monday, December 18, it was working to fight a recurring practice called "engagement baiting" by demoting pages using the tactic to game its social engagement metrics.
Engagement bait posts come in a number of different types, such as share or reaction baiting, which is often seen as "Like this if you enjoy X or Share if you enjoy Y" posts. Other variants include comment baiting, where a user is enticed to leave a comment on a social media post. 
Facebook says it has developed a machine learning model that aims to stamp out the engagement baiting present in its various forms. 
The new system will also make repeat offenders of the tactic less visible on users' Facebook feeds in the coming weeks. – Rappler.com