The center offers a place for Filipino designers, artists, programmers, and project managers to learn the 3D development platform, Unity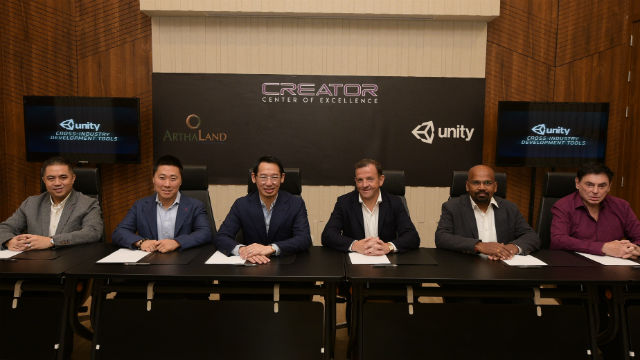 MANILA, Philippines – Real estate company, ArthaLand, has partnered with game development company, Unity Technologies, to launch the country's first CREATOR Center of Excellence, a learning space for local developers to train with Unity, one of the most prominent game engines today. 
The CREATOR Center for Excellence looks to professionalize the training of designers, artists, programmers, and project managers by offering a six-month program that lets local talent specialize in 2D, 3D, virtual reality (VR), and augmented reality (AR) production. 
In a statement, proponents of the program said that the center aims "to foster a first-rate developer ecosystem needed to produce rich content in an easier, faster and more scalable fashion," and that participants will be trained to be "proficient in advanced techniques and best practices and will be validated against international standards."
"We know the local creative industry in the Philippines is a key economic driver, and we are dedicated to supporting its growth with Unity's latest technologies," said Unity president in the Asia-Pacific, Hubert Larenaudie. "By partnering with ArthaLand Corporation in establishing this CREATOR Center of Excellence, we look forward to enabling local talent to find success, by providing them with better access to our tools."
The program will operate out of the recently-launched ArthaLand Century Pacific Tower, located at Bonifacio Global City (BGC), Taguig.
"The CREATOR Center of Excellence will future-proof the Filipino workforce by providing them with new skills to compete in a global market." said ArthaLand executive vice president Leo Po. "We have to better equip our fellow Filipinos to be able to thrive in this age of hyper innovation and technology."

Unity is the world's most widely-used real-time 3D development platform today. The San Francisco-based company's game engine was used in games like Pokemon Go, Super Mario Run, and Cuphead.
To apply for the Unity Professional Developer Program and for more information, visit www.creator.ph. – Rappler.com