Samsung is slated to release the Galaxy S6 and S6 Edge on April 10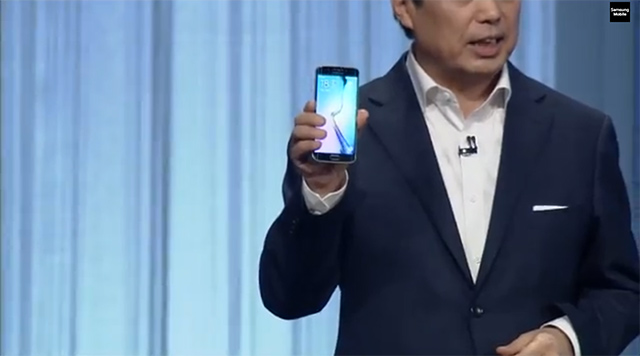 MANILA, Philippines – Samsung unveiled Sunday, March 1 (March 2 Manila time) the latest smartphone in its Galaxy smartphone line, introducing the Galaxy S6 and the Galaxy S6 Edge. 
The Galaxy S6 and S6 Edge sport a Quad 2.1GHz + Quad 1.5Ghz, Octacore application processor and uses 3GB of LPDDR4 RAM. It also takes advantage of 32, 64, or 128GB of internal storage, using Universal Flash Storage 2.0. 
The Galaxy S6 and S6 Edge sport 5.1 QuadHD Super Amoled screens supporting 577 pixels per inch, with the Edge also taking advantage of dual edges with special functions that can be set on the edges for notifications and other functions.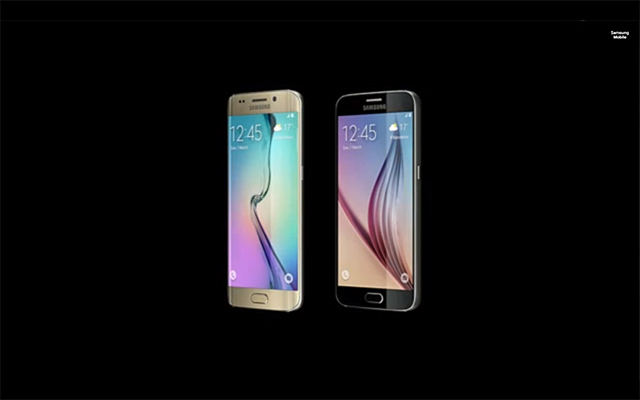 The Galaxy S6 and Galaxy S6 Edge also use F1.9 lenses on both its 5MP front camera and its 16MP rear camera.   
The built-in battery – 2550mAh for the S6 and 2600 mAh on the S6 Edge – charges faster than any in the industry, taking only 10 minutes to acquire 4 hours of charge. It also takes half the time of an iPhone 6 to fully charge. It also offers WPC and PMA wireless charging support. 
In a statement, Samsung said the Galaxy S6 and Galaxy S6 edge take advantage of the Samsung KNOX secure mobile platform, "offering defense-grade features for real-time protection from potential malicious attacks."
It added that the Find My Mobile feature secures lost devices and protects personal information through a number of services, including the all new remotely controlled "Reactivation lock." It also comes with an enhanced touch-type fingerprint scanner, offering quick authentication and saving encrypted data in secure device storage.
Samsung also introduced Samsung Pay during the event, a system that will allow payment through near-field communications (NFC), credit cards, and debit cards from the phone. 
The Galaxy S6 and Galaxy S6 edge will be available globally beginning April 10, 2015 and are available in White Pearl, Black Sapphire, Gold Platinum, Blue Topaz (Galaxy S6 only) and Green Emerald (Galaxy S6 edge only). – Rappler.com