This is AI generated summarization, which may have errors. For context, always refer to the full article.
Apple's long-rumored mixed reality headset, the Vision Pro, is finally here!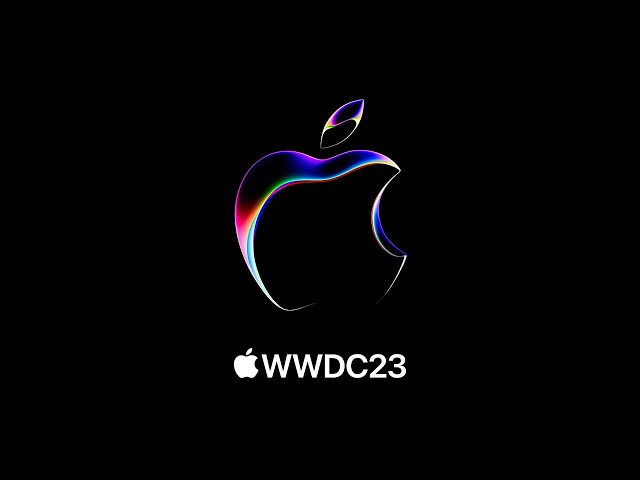 Apple kicked off its annual Worldwide Developers Conference (WWDC) on Tuesday, June 6 (Philippine time) with a keynote, announcing its latest software innovations, including new updates to iOS, iPadOS and macOS, among others.
That's not all, however, with the California tech giant also unveiling a number of hardware products at the event, chief of which is the Vision Pro, its new mixed reality headset.
Here are the top announcements from the event:
Vision Pro
Apple's long-rumored mixed reality headset, the Vision Pro, is finally here!
The new device features what the iPhone maker describes as "a revolutionary spatial computer that seamlessly blends digital content with the physical world". It can create a fully 3D interface that you can control using your eyes, hands, and voice, immersing you in digital experiences that transform your physical space. In FaceTime calls, for instance, the people you're talking to are displayed in life-size tiles, giving the impression you're with them in-person.
The Vision Pro can also display passthrough video of your eyes through a feature called EyeSight. It uses the OLED display to show surrounding people whether you're busy viewing something or can see them through the headset.
Under the hood, the Vision Pro is powered by a unique dual-chip design that combines the capabilities of the M2 chip with the new R1 chip. The former handles the computing power, while the latter processes the input of 12 cameras, five sensors, and six microphones in real time. Apple further touts that the R1 chip streams new images to the displays within 12 milliseconds, which is eight times faster than the blink of an eye.
For display, the headset sports a custom micro-OLED display system that boasts 23 million pixels, delivering ultra-high-resolution visuals and accurate colors. The three‑element lens also creates the feeling of a display that covers every part of your vision.
The Vision Pro also runs on visionOS, an all-new operating system that Apple says was built from the ground up. The software was, however, designed on the framework of iOS and iPadOS, allowing first-party apps to easily be ported over. Some unique features of visionOS include a Home screen that floats in view and apps that react to light and cast shadows.
The Vision Pro has a starting price of $3,499. It'll be releasing sometime early next year, though it'll only be available in Apple retail stores in the US.
15-inch MacBook Air
Apple is expanding its thin and light MacBook Air lineup with a 15-inch model, which is the largest to date. The new laptop is powered by last year's M2 chip with an 8-core CPU and 10-core GPU, along with up to 24GB of memory and 2TB of storage. It also boasts up to 18 hours of battery life and features a six-speaker sound system.
The 15-inch Air is available for pre-order today for the starting price of $1,299, with it shipping next week.
M2 Ultra chips in new Macs
Apart from the Air, Apple is also updating two new Mac powerhouses with the M2 Ultra chip: the Mac Studio and Mac Pro. The M2 Ultra is a more powerful iteration of last year's M1 Ultra, combining two M2 Max chips through Apple's UltraFusion architecture with up to 2.5TB/s of bandwidth.
The M2 Ultra touts 20% faster CPU performance compared to its predecessor. Its 76-core GPU, meanwhile, is up to 30% faster. The 32-core Neural Engine also provides a 40% boost over the M1 Ultra. The new silicon is configurable with up to 192GB of unified memory and 800GB/s bandwidth.
Touting iOS 17
For software, Apple announced a host of new features coming to the iPhone with iOS 17.
The latest version of the operating system adds a new Airdrop feature called Namedrop, which allows you to seamlessly share your contact information with another person. The feature essentially saves you from having to dictate your contact details in-person. You simply have to bring your iPhones together, and you'll get the option to share your number and email address.
What's more, Apple is debuting Journal, a dedicated journaling app that lets you log your daily experiences. The app leverages the on-device machine learning to make personal suggestions around your activities and data, including your saved photos, your location and your workouts.
The update is also introducing Standby, which essentially lets you turn your iPhone into a deskside clock. The full-screen feature activates when you turn your iPhone to the side while it's charging. It'll display various information via widgets, such as time and notifications.
iPad OS 17
iPad is similarly getting some notable upgrades with iPadOS 17.
The new software features improved widget implementation, customizable Home screens, and the launch of new apps that were previously only available on iPhone, including the Health and Notes app.
Apple is also making the PDF experience on iPad better with the addition of Live Collaboration. When you're collaborating with another iPadOS 17 user on a PDF document and you make edits, it'll reflect immediately on the other device. iPadOS 17 also uses machine learning to identify fields in a PDF document so you can easily fill them out.
macOS Sonoma
Meanwhile, Apple's latest macOS version, macOS Sonoma, brings interactive widgets from your mobile devices to your laptops and desktops.
The update also adds Game Mode, which when enabled tasks the Mac to prioritize CPU and GPU power to running games and limit distractions while you're playing.
On top of these, there's a new overlay feature for when you're in a video call that cuts out the speaker and places them in a dynamic background. The feature works on popular video call apps like FaceTime, Zoom, Microsoft Teams, and more.
WatchOS 10
For watchOS 10, Apple appears to be focusing on improvements to the user interface. That includes refreshing how you might interact with widgets and first-party apps on your watch. If you want to access widgets now, you can simply turn the Digital Crown and check on weather forecasts, for example. The information from your favorite widgets are displayed on a smart stack on your watch screen.
Apple TV
Apple is now letting you use FaceTime on a large display via the latest version of Apple TV.
You can simply set your iPhone or iPad in front of your TV and use Continuity Camera to have either of those devices double as your webcam. Center Stage then adjusts and keeps you within the frame while you enjoy your call. – Rappler.com