Locad provides warehousing solutions for quicker order fulfillment, and an all-in-one platform for logistics and supply chain management
Locad, a company offering SMEs end-to-end logistics and warehousing solutions, announced it secured $4.9 million in a funding round led by Sequoia Capital India. 
Sequoia is among the world's most prominent venture capital firms, having funded the likes of YouTube, Airbnb, and Zoom. Sequoia Capital India is its subsidiary handling investments in India and Southeast Asia.
Locad is among the 23 early-stage startups in the fifth cohort of Sequoia Capital India's Surge accelerator program, which has funded about 91 startups since its debut in March 2019. 
Joining Sequoia in the funding round for Locad are Antler, Febe Ventures, Foxmont, Global Founders Capital, Gokongwei Family, and Hustle Fund. 
Locad finds itself plugging a gap in the current e-commerce market in Southeast Asia by providing regional warehousing solutions, a nationwide shipping platform, along with software for inventory and logistics management providing real-time visibility for order fulfillment, shown below.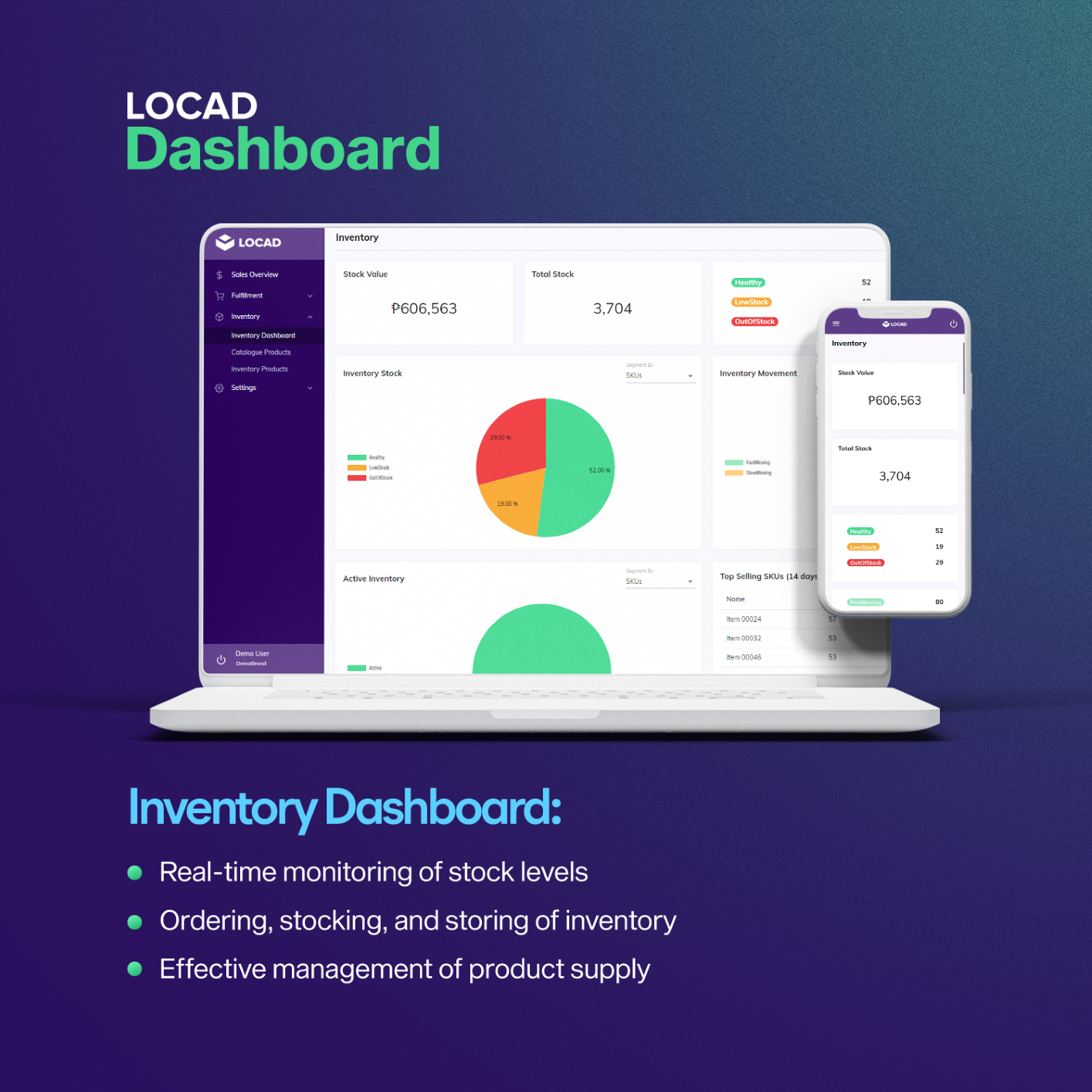 For example, a business can avail of warehouse use in one of its 4 locations (Taguig, Paranaque, Laguna, Cebu). The business can store stock in these locations, from which the product can be taken depending on the customer's location. Orders can be fulfilled faster through the locally available stock as opposed to shipping an item, for example, from Manila to Cebu when the order comes. A Davao warehouse is also coming soon.
Locad was founded in October 2020 in Manila and Singapore, and now has offices in Australia, Hong Kong, India, the Philippines, and Singapore.
Locad's service is also integrated with popular marketplaces such as Shopify, Lazada, Shopee, Zalora, and WooCommerce. Business owners can have storefronts on these platforms, and have the option of using Locad's logistics and warehousing services.
Locad currently lists 30 brand clients including Toshiba, Vans, Girbaud, Terranova, Mango, Payless, and Landmark but it is aiming to have "more Philippine businesses of all sizes" 
CEO and co-founder Constantin Robertz said, "E-commerce and on-demand delivery services are accelerating in the Philippines. Many vendors, producers, and sellers are migrating to digital channels but are still hampered with the logistics of bringing products to their customers. They also lack infrastructure, resources, and experience in managing both online services and their own supply chain." This is where Locad can come in and help, said the founder. 
The company also said it is investing in broadening its regional footprint in Southeast Asia that would allow Philippine businesses to make their products more accessible.
Customers can reach out to Locad here. – Rappler.com