Artist Matt Vince shows how the game 'The Legend of Zelda' would look like if turned into a movie by Japanese animation studio, Studio Ghibli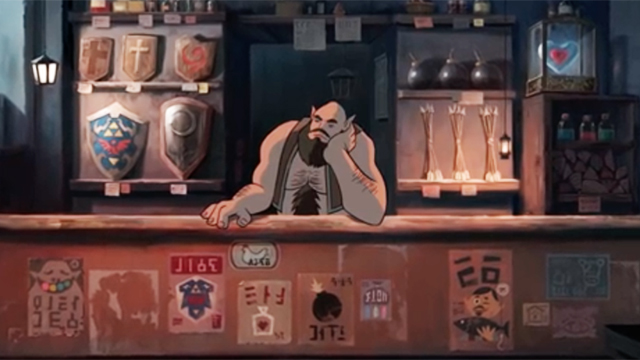 MANILA, Philippines – The Legend of Zelda is one of the most beloved role-playing games (RPG) of all time. In the animation scene, Studio Ghibli holds a similar reputation. 
Put the two together, and you've got something pretty special. That was proven by an artist named Matt Vince, whose short video expertly answered the question, "What if The Legend of Zelda was a Studio Ghibli film?" Featured on Nerdist, the mashup exuded natural chemistry, with the wistfulness and warmth of Ghibli-style art working well with the world of Hyrule, Zelda's homeland. 
The clip though is just a short teaser. This is bittersweet because a full-length Legend of Zelda feature film with such an art style feels like it would be something worth watching. To whet your appetite more, Vince has also made several Zelda posters done in Studio Ghibli's style. – Rappler.com