Interested in making games as a a hobby or to learn new skills? Gwen Foster of the International Game Developers Association's Manila chapter in the Philippines shares some tips and advice on getting started.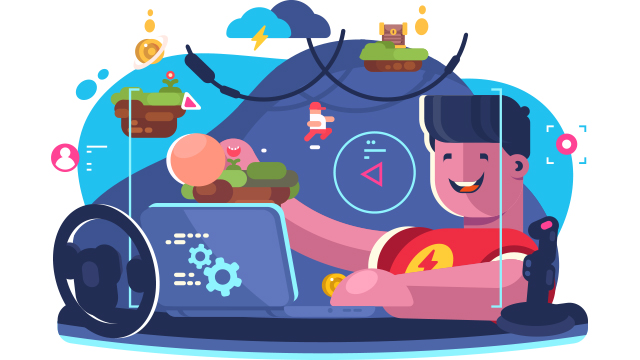 Everyone can make games.
In a skill based industry, what studios look for is the willingness to learn, the ability to take criticism, and to iterate.
Aside from professional video games development though, people can still make games as a hobby and as a way to express themselves through an interactive medium.
The internet has made knowledge accessible to a lot of people, and the know-how needed to make games is also expanding and being shared. There are a lot of amazing people taking the time to teach other people for free. 
Here are some tips and suggestions to get you moving towards your own path.
Learn by doing
The only way to learn how to create games is to make games. You start with the basics, and continue to iterate and try out new things based on what you learn from your experimentation.
Decide on what game to make, the game's core experience or mechanics, and find the tools suited for it.
Game engines allow developers to create games across multiple genres and targeted platforms. For instance, games like Crossy Road, Monument Valley, and the homegrown Flippy Bottle were made with Unity.
Cities: Skylines had Unity as its game development tool of choice due to "the engine flexibility and the powerful framework to build upon. There are no restrictions for players, they can place structures and there are tools for every job and purpose. Even more, players can bring their own objects into the gameworld." 
Unity Technologies also released a program called Ready Maker to design games with no coding experience.
Meanwhile, games like XCOM: Enemy Unknown, the newly announced Final Fantasy VII Remake, and The Studio of Secret 6's Project Xandata were made using Unreal Engine 4 (UE4).
Both Unity and UE4 are free, powerful and go-to game engines to produce games across multiple platforms and have a lot of resources available online. 
Tools for inspiration, not frustration
Game Maker 2 by Yoyo Games was used to make successful independent games like Hotline Miami and Hyper Light Drifter.
The original storyboard for Netflix's Bandersnatch was done in Twine, a powerful tool for creating text-based interactive fiction, while RPG Maker is a top choice for making 2D role playing games and is even available on gaming storefronts like Steam.
The sleeping giant Roblox has its own game engine which can be downloaded from their site. PICO-8 is a fantasy console with harsh limitations challenging ingenuity in creating tiny games. Ren'Py is the popular choice for Visual Novels.
There are also a lot of libraries and frameworks such as Phaser, Box2D, and Cocos2D HTML5 for making web games.
As for which one is the best? That'll likely depend on what you want to do, but it ultimately doesn't matter.
You guessed it:
IT
DOESN'T
MATTER

All are valid options.

— Jérémie St-Amand (@batinsse) June 6, 2019
"All [game engines] are valid options", Jérémie St-Amand recently tweeted, explaining in a follow up-post that some of the data points to a bunch of different successful independent games coming from different kinds of development tools.
The tech decisions for indie games will likely depend on what game makers want to work with or are comfortable using. 
For making 2D art assets, most individuals use Adobe Photoshop, with Photopea as a good online alternative to it. Aseprite is a pixel art specific tool, with Piskel as a good browser alternative.
For animation-specific software, a popular one to shape and refine animations is Spine. For making 3D art assets, Qubicle and MagicaVoxel are easy-to-learn tools for creating voxel models, which feels like 3D pixel models.
Meanwhile, Blender, 3DS Max, and Houdini are some of the favorite tools used for 3D modelling.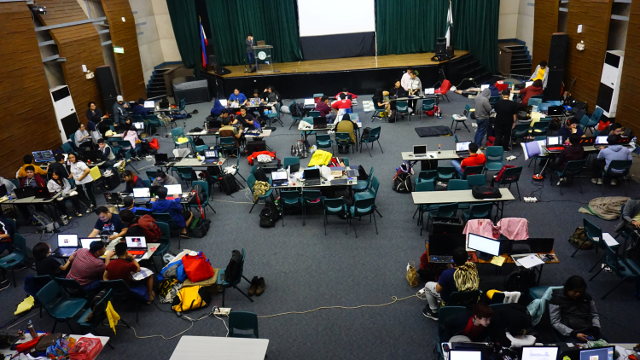 If this all feels or seems overwhelming, you may also want to dive into game development through game jams. Determine a goal or a skill to develop, then find a team or work solo to achieve your goal during a game jam session. 
Game jams are basically hackathons for with a limited span of time, usually ranging between 24 and 72 hours. At the end of it, games are uploaded online and made available for play. The goal is not to release a polished version, but to encourage creativity, collaboration, and experimentation.
Guides for your game-making adventures
When it comes to tutorials for Unity (including Ready Maker) and Unreal Engine 4, you can try using the following to help you out.
If you're looking for further resources, you can also check these out.
Conclusion
Everything is hard to do during the first time. At its core, making games should be a fun and rewarding experience. There is no substitute for the experience of seeing people enjoy the games you make. People should make them even once in their lives, all they need to do is start.
As for getting into and staying in the industry with a goal of making commercially viable games? That's a different journey altogether. – Rappler.com
Gwen Foster is a game developer based in the Philippines. She is a board member for IGDA Philippines' Manila Chapter and director of the local game showcase Indie Fiesta.