Justin 'NuksPH' Santos and Caviar 'Enderr' Acampado of Sibol Philippines, the national esports team for the 2019 SEA Games, share their tips on how you can step up your game in StarCraft II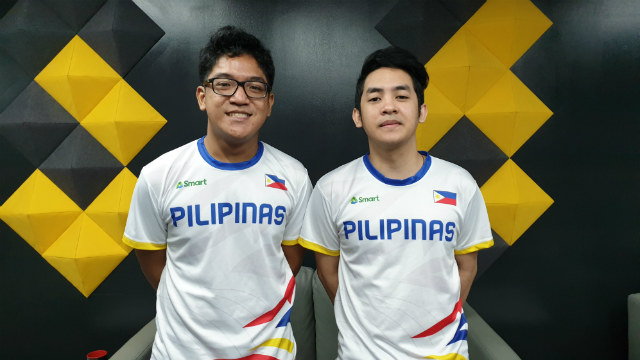 MANILA, Philippines – StarCraft II, a real-time strategy game, is one of the 6 esport titles to be featured as a medal event in the 2019 Southeast Asian Games (SEA Games). 
Justin "NuksPH" Santos and Caviar "Enderr" Acampado of Sibol Philippines, the national esports team for the event, will be representing the country for the game. 
We had the chance to ask them for some tips to help you climb the ranks in StarCraft II. 
Be systematic
Managing an economy, a base, and an army all at the same time can be quite overwhelming. But, similar to most other real-time strategy games, having the ability to multitask effectively can give you a big advantage in the game. That's why it's important to memorize some basic build orders. 
Build orders serve as a guide of sorts, dictating which actions you should perform based on the supply you have and the events transpiring in the game. There are plenty of these listed in various forums and sites online.
Knowing one or two by heart can give you an edge against your opponent in the early goings of the game since you're not wasting precious time figuring out what actions you're going to perform next. 
Watch and learn
One of the best ways to pick-up new build orders is to watch streams of professional matches. Pay attention to their strategies and play styles then try to incorporate them when you play. For instance, if a certain player can have this many units in, say, 5 minutes. That means you can too, with, perhaps, a bit of practice. 
Don't lose focus
While this simple tip works for just about any game out there, it cannot be overstated enough for something as complex, fast-paced, and mentally demanding as a competitive game of StarCraft II.
Playing at a high level requires your full attention so it helps to get your head into the game. Zero in on growing your forces, expanding your base, or whatever it is you plan to do to win. If something unexpected happens, say, you lose a battle, stay calm and continue what you're doing. 
Patience is key
Whether you're a novice or an experienced StarCraft II player, mastering the game and playing it well takes a lot of patience. Of course, part of this is practicing against the AI, who may be more forgiving than a human player when you're trying out new things.
You're also probably going to lose some, perhaps, even a lot of your games as you play. Losing, however, can sometimes be more rewarding than winning, giving you a hard reminder at the things you have to change or learn to get better. – Rappler.com