'Today we will open the doors for other Philippine technology companies who look to harness technology to improve everyone's lives...Today is a victory for all technology startups in the Philippines.'
Xurpas, a company specializing in the creation of digital products and services for mobile end-users, made its debut on the Philippine Stock Exchange on Tuesday, December 2. Below are excerpts from the speech of Xurpas President and CEO, Nix Nolledo. (Editor's note: Nolledo is also a member of the Board of Rappler)
To our friends, family, our underwriter, our investors, our partners, the PSE board and management, the SEC, and everyone who helped us through this journey. Good morning.
Today is a day for thanksgiving, and a day for celebration. Today, we mark this occasion with humility and joy, knowing that we started with a dream of creating a mobile tomorrow. Today,
Xurpas officially enters the Philippine Stock Exchange as "X"
, on the backs of our hopes, hard work, and an initial investment of P62,500.
I still remember the first Xurpas office, it was my father's tiny apartment. We brought our computers from home and had no money to spend on new office furniture. We ate canned goods and rice to save our money. Raymond, Andy, and I poured all of our savings into this venture, armed with our skills and our aspirations of building a better future.
The future has arrived. With more than 110 million mobile subscriptions in the market, Internet access reaching 40 percent of our population, and smart phone penetration about to hit half of all mobile subscribers, the future could not have looked any brighter. We've waited 13 years for this moment.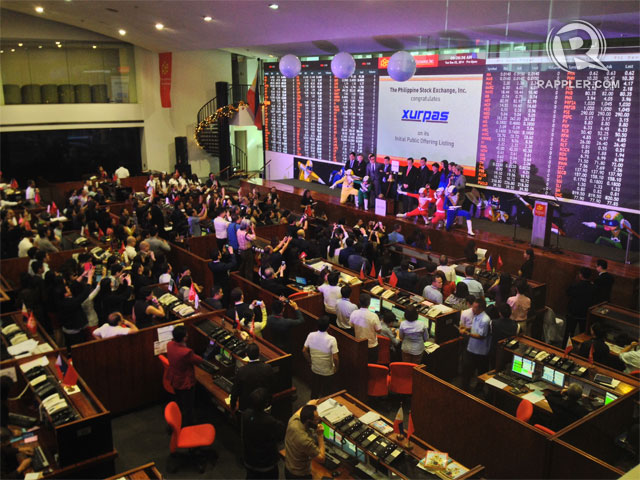 Today we will open the doors for other Philippine technology companies who look to harness technology to improve everyone's lives. Xurpas is just the beginning. Just like us many years ago, dreamy and weary eyed, sleepless from countless hours of hard work, a new generation of technopreneurs are here to take the cudgels of building a better future. This time they are armed with venture capital, and after today, a stock exchange that has its arms wide open to technology ventures.
Today is a victory for all technology startups in the Philippines.
Tomorrow, Xurpas will expand its reach to other markets. We will bring to other countries the best of what Philippine technology can offer. Our vision is to build a truly world class company. We want to put the Philippines on the global technology map.
To everyone who has helped us get to this point, my partners and I would like to thank you. We would not have made it here without you. Thank you. Thank you. Thank you. Know that today is just the beginning. There will be many more adventures for all of us ahead.
And to every startup technopreneur out there, keep strong and believe that dreams do come true. – Rappler.com
---

Nix Nolledo is one of our speakers in #ThinkPH The Next Big Idea: Platform Thinking. Learn more about the event here.
Book your tickets now!