Let's discuss the options users have when it comes to adding money to their digital wallet, as well as what they can spend on or pay for using their available funds
The past two weeks, we've begun a look into the GCash and PayMaya digital wallets, starting with the basics of how to open an account on both, and what you can do to maintain your security on these digital wallets.
This week, I thought we'd get into the options you have when it comes to adding money to your digital wallet, as well as what you can spend on or pay for using the funds you have.
Let's dive right in.
Adding money
Due to the number of available ways to add money to a GCash or PayMaya account, both companies have had to set up multiple website links across their guides and help centers to handle the information properly.
The process of adding money into your GCash account is called cashing in, and it's mostly straightforward, with guides for most avenues available on a number of GCash webpages.
Users can learn more about cashing in using banks, over-the-counter services, and remittances using the following page.
For some banks, there are specific directions one might need to take, but they're easy enough to follow. Cashing in via BPI and UnionBank has their own separate pages on the GCash help center, however, which can be found here.
For PayMaya, there appears to be one primary page, located here, which lists the available ways to add cash into your PayMaya account, including self-service kiosks and the use of one's existing credit or debit cards.
It's also good to know the app will also list directions for most of these methods, though the list of partners which can add money to the service is available on a separate page here.
Spending money
Now that you've set up some money into your digital wallet, it's time to discuss what you can spend your money on, wisely.
Both GCash and PayMaya have literally thousands of possible things you can spend on or pay for. Luckily, both apps are also somewhat predictable in that there's not a lot of deviation in both services, so you can expect one service to mostly mirror the other in terms of offerings.
The primary difference lies in presentation on the apps themselves.
Outside of the app, GCash has an available generalized list of services you can pay for.
There is also a separate page for merchants on GCash here. It's doesn't appear to be exhaustive, but features what are likely the most well-known brands across different stores, food outlets, goods sellers, and services available.
Clicking on a partnered merchant's name will also show a list of addresses for the branches of those partnered merchants so you know where exactly GCash will be supported.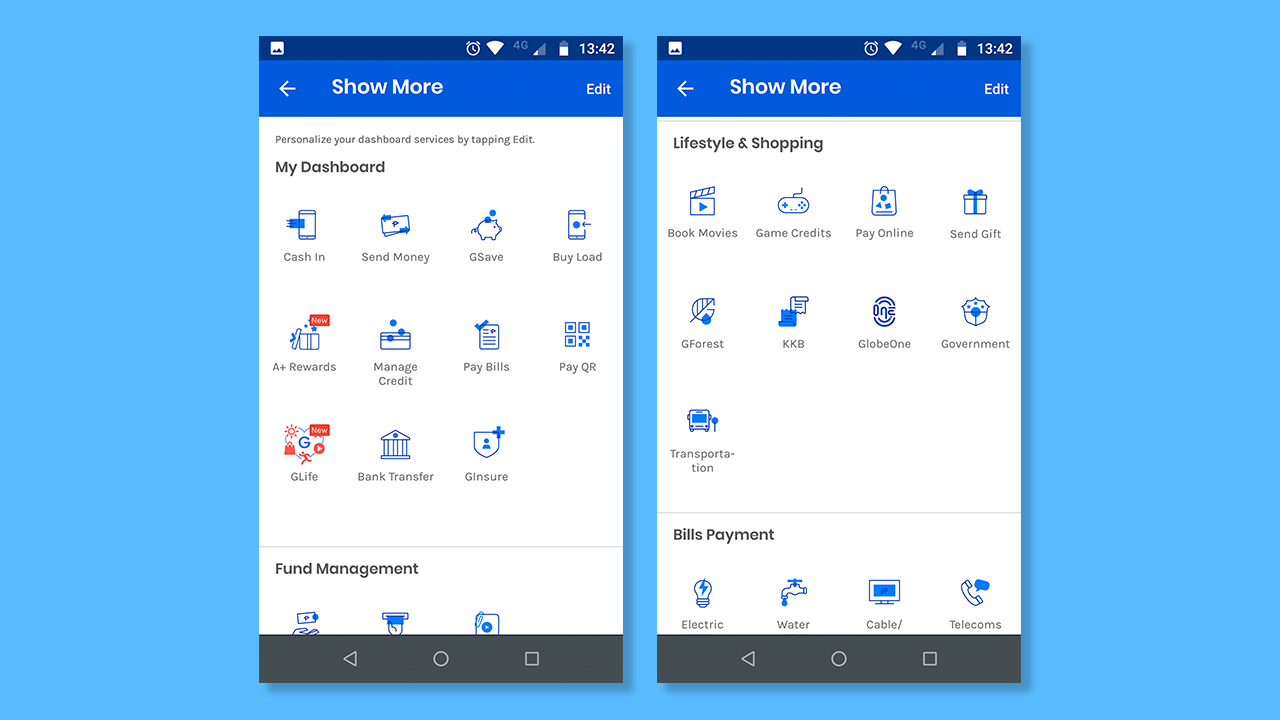 On the app, GCash's available list of offerings might seem overwhelming because the various available general services are front-loaded.
Clicking More on the main app's screen will give you a scrollable, editable list of available services you can take advantage of. These include ways to manage your GCash funds, financial services, a shopping section, and a bills payment subsection. Tapping on one of these icons will present you with another list of options for what you might specifically want to purchase or pay for, such as Steam gaming wallet funds or your electricity bill.
Over on PayMaya's end, the list of partnered merchants is available here.
One big difference is that picking an option gives what appears to be a list of all merchants under a given subheading, but without any listings of locations or addresses, so the base assumption is that PayMaya will work across all these merchants' stores, and I certainly hope that's the case.
Personally, I prefer knowing which locations are supported so that I can confirm the place I'm going to can support my digital wallet.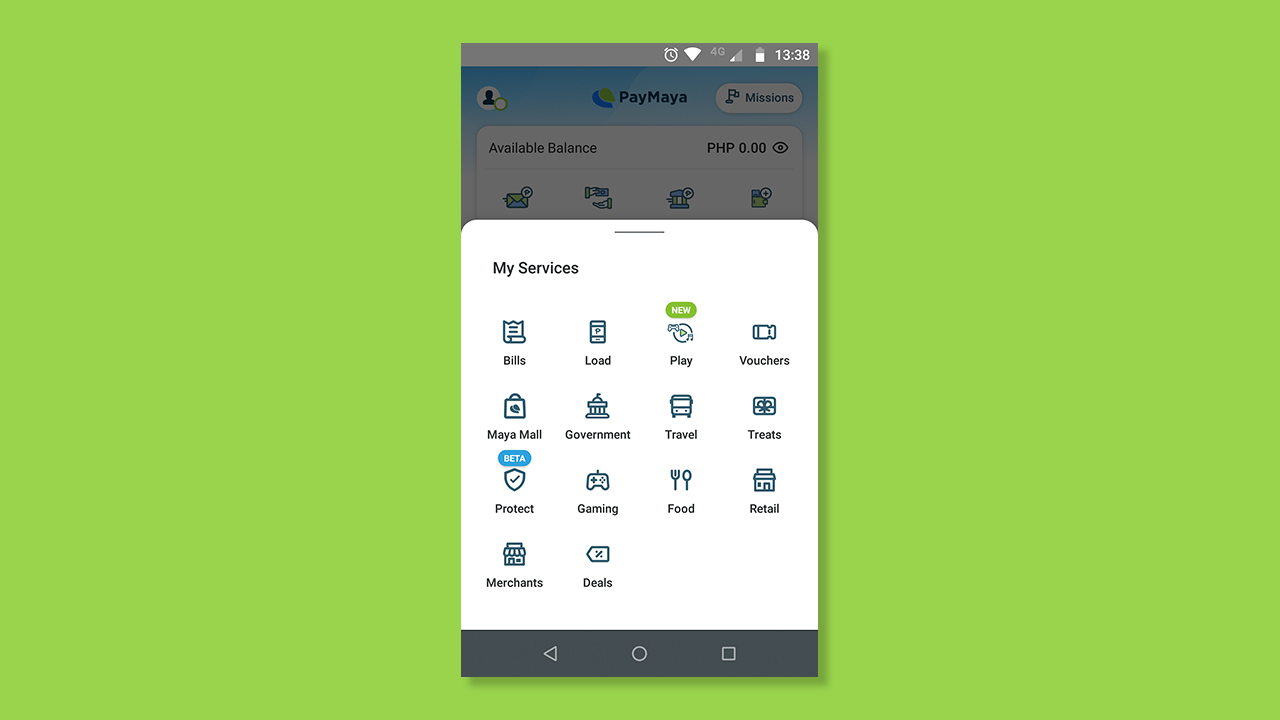 In terms of the application itself, it appears as if it's not as front-loaded as GCash's interface but still has the same options you can pay for. For instance, to pay for your electric utilities, you tap Pay Bills, then Electric Utility, then choose your specific electricity provider and work from there.
In any case, to get to the particular biller you want to pay, it'll take around three to four taps total on both GCash and PayMaya. The variance isn't too bad, especially since both apps allow you to basically pay most, if not all, your bills in addition to buying stuff online.
A little note on insurance
While you can pay for mundane things like good and services and take care of your bills on both GCash and PayMaya, there was one thing of note that really struck me as an out-there sort of service on both.
GCash and PayMaya are also serving up (or are planning to serve up) insurance through their apps. GCash will let you set up insurance using GCash itself under the GInsure icon in addition to letting you pay for your insurance under its bills payment options.
PayMaya meanwhile has a PayMaya Protect option where users can sign up for mobile phone protections and, in the future, health insurance like that of GCash.
It seems interesting, though I'd like to wait for PayMaya's insurance system to go up to become available for a better comparison of what they're planning to offer.
In any event, with thousands of available merchants and tons of things to pay for, GCash and Paymaya are trying to keep up with each other in terms of innovations and ease of use. Here's to hoping the friendly competition keeps them on their toes. – Rappler.com