This is AI generated summarization, which may have errors. For context, always refer to the full article.
The growing popularity of Lyka begs the question, 'What's it all about?'
One apparent new darling among apps in the Philippines is Lyka, a social media platform that allows people to earn GEMs (gift cards in electronic mode) for posting, sharing, or liking content on the Lyka app.
It appears to be a relatively passive way to earn "money" while spending your social media time on an app.
Lyka's recent boom may have stemmed from a video post by social media personality Ivana Alawi, who said she was able to purchase a Ford automobile for her mother using GEMs she earned on Lyka.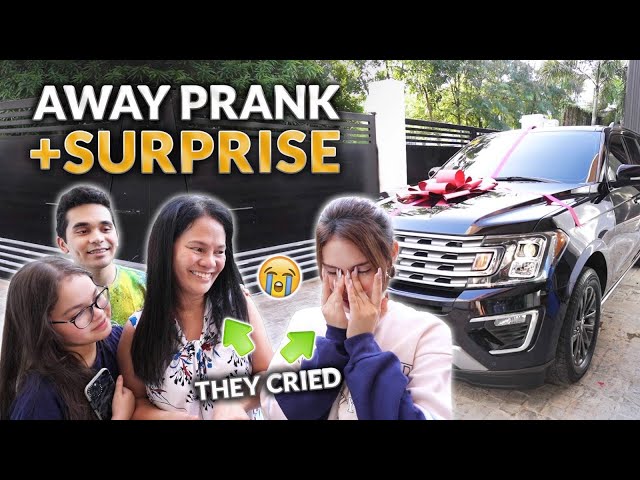 The question of whether Lyka is an app you'll want to use, however, will depend on what you value: whether you'd like to take a chance on the app to earn redeemable credits towards purchasing something you want, or if you'd prefer to spend your social media time just scrolling and liking things on more predominant social media platforms like Facebook and Twitter.
Who owns Lyka
According to its Crunchbase profile, Lyka is a social media platform set up by Things I Like Company Ltd.
Founded by Ryan Baird, the Hong Kong-based company was founded in July 2018.
What's Lyka all about?
Lyka was launched in Southeast Asia in 2019, but was previously known as the Things I Like application before its apparent rebranding.
Users of the application sign up for the platform and earn GEMs through use of the app, such as by posting entries on it, sharing content, or max rating (the equivalent of liking) other people's content. They can then spend these GEMs at partner establishments.
As seen above, you can buy food, luxury goods, and even cars with enough Lyka GEMs, though the process to get enough GEMs for an actual car may be a chore.
Right now, the rate of Lyka GEMs is set at around 1 GEM per Philippine peso. While this may seem enticing, it should be noted that GEMs are earned incrementally.
For example, Yugatech's primer on Lyka explained that posting a photo on Lyka will net users 0.05 GEMs. Max rating someone else's photo can get you 0.02 GEMs, while someone max rating your photo can also earn you 0.05 GEMs.
Spot's explainer on Lyka meanwhile added how, due to Lyka's system allowing users to give GEMs to others, influencers can also hand out GEMs to lucky or loyal followers.
In simpler terms it can take a while to earn the GEMs to bag yourself new shoes or an SUV.
What's the deal with Lyka?
A non-governmental organization recently warned users and those potentially looking to gain a foothold on the Lyka social media ecosystem against using the application, citing security and privacy concerns.
The Computer Professionals' Union (CPU) warned against using the Lyka application due to how its privacy policy is worded. It said the amount and types of data collected by the app from users "form a very clear picture of someone's identity and allows unscrupulous users to use these data for nefarious means."
There is also the matter of transparency of who is able to see your data. A separate section in the privacy policy says Lyka may "disclose your Personal Data to other users and our partners and to service providers engaged by us to assist us to provide services to you or who otherwise process Personal Data for purposes described in this Privacy Policy or notified to you when we collect your Personal Data."
However, it doesn't say who else will have access to your data, and doesn't outline any steps to allow control over who can see what data you've made available.
Aside from the privacy policy, the app itself is not immune to criticism. Reviews for the app cite lag as a common issue, though this appears to be a concern Lyka knows about and is constantly working to mitigate.
Lyka also put on the record in January it was hiring more developers to work on improving the application, as well as reiterating user security and privacy was a priority.
Should I use Lyka, then?
That all depends on whether or not you're willing to take a chance on it. Right now, it doesn't appear to have any cybersecurity breaches connected to it, and while the privacy and security policies are cause for concern, it may be something you're comfortable with regardless.
It is highly advisable you check out their website beforehand and read the terms of use available on their site before downloading the application.
Lyka itself mentions this itself in the terms of use page:
Please read this Agreement carefully before using the LYKA Service because the terms of this Agreement affect your legal rights and obligations. If you do not understand this Agreement, please contact us. Do not proceed on the Signup page of the LYKA App if you do not wish to be legally bound by this Agreement. IF YOU DO NOT AGREE TO THIS AGREEMENT, DO NOT USE AND/OR ACCESS THE LYKA SERVICE.
All that said, Lyka will not be taking the place of a full-time job, but if you need extra income for something specific, just be willing to take the time to understand your rights and the aforementioned potential risks involved with a new social media platform. – Rappler.com