Apple's HomePod mini is a smart speaker, assistant, and smart home operations device rolled into a 3.3-inch tall package
Apple on Wednesday, October 14 (October 13, US time) showed off a new iteration of its HomePod smart speaker system.
The HomePod mini is a 3.3-inch tall smart speaker system running on the S5 chip, the same chip used by the Apple Watch Series 5, and Apple Watch SE.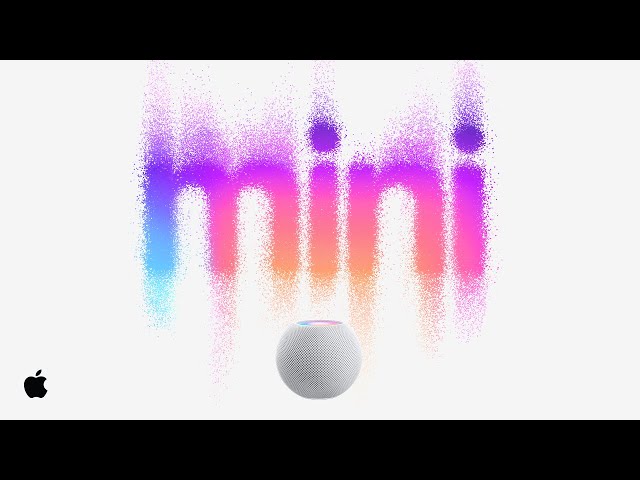 Apple says the chip works with "advanced software to analyze the unique characteristics of the music and apply complex tuning models to optimize loudness, adjust the dynamic range, and control the movement of the driver and passive radiators in real time."
The chip allows it to operate as a smart assistant with the power of Siri, and also work alongside the breadth of Apple devices.
The company added that it works as a smart home operations system, with simple voice commands allowing Siri to turn off lights, change the temperature, or lock doors.
Also announced with the HomePod mini is a new feature, called Intercom. The Intercom feature lets users send a voice message from one HomePod to another, or across multiple rooms where a HomePod is present.
Intercom works with iPhones, iPads, Apple Watches, AirPods, and CarPlay, allowing a user's household to get notifications and send Intercom messages from wherever they are.
HomePod mini will be available in white and space gray for $99, with orders available in Australia, Canada, France, Germany, Hong Kong, India, Japan, Spain, the UK, and the US from 5 am PST on Friday, November 6. The HomePod mini will be available starting the week of November 16.
HomePod mini will be available in China, Mexico, and Taiwan later this year. The original HomePod came out in 2018. – Rappler.com
Purchase smart home appliances online with this Lazada voucher code.