Fans of 'AC: Valhalla' will find more than enough reasons to resume their time with Eivor in Wrath of the Druids
Fans of Ubisoft's Assassin's Creed: Valhalla will enjoy immersing themselves in Eivor's adventures anew by venturing away from Norway and England to visit another nation in dire need of guidance: Ireland. 
AC: Valhalla's first major expansion, Wrath of the Druids, follows the formula of the original gameplay but adds Irish twists for nearly 20 hours of new content to keep fans of the franchise on the edge of their seats.
The tale begins in Ravensthorpe where Eivor meets the travelling Azar, Dublin's economic chief who presents your either male or female protagonist with a letter from cousin Barid, now the King of Dublin that needs help in uniting a divided Ireland under the rule of High King Flan Sinna – based on a real-life historical figure.
Once in the land of many kings, Eivor is faced with the same circumstances which you face in England: a country divided by violent political and religious disputes; local wealth, mysteries, and artifacts to discover; and a traditionalist druidic cult called the Children of the Danu – Ireland's version of the Order of the Ancients. 
Another important protagonist is Ciara, who is Flann's bard, poetess, and trusted counsel. There is an immediate connection and understanding between Eivor and the intriguing redhead that proves consequential to the plot – and may or may not involve flirtatious moments by a waterfall.
Similar to enhancing the reputation of Ravensthorpe, you are immediately assigned with improving Dublin's renown by trading wealth and resources with overseas nations like Egypt via Azar's apparently deep network of connections.
Gathering these materials (clothing, delicacies, texts, luxuries) can be found throughout Ireland's four provinces (Meath, Connacht, Ulster and Dublin), accomplishing royal demands for Gaelic Kings, or by erecting trading posts throughout the country – a new addition in this first of three expected expansions for Valhalla.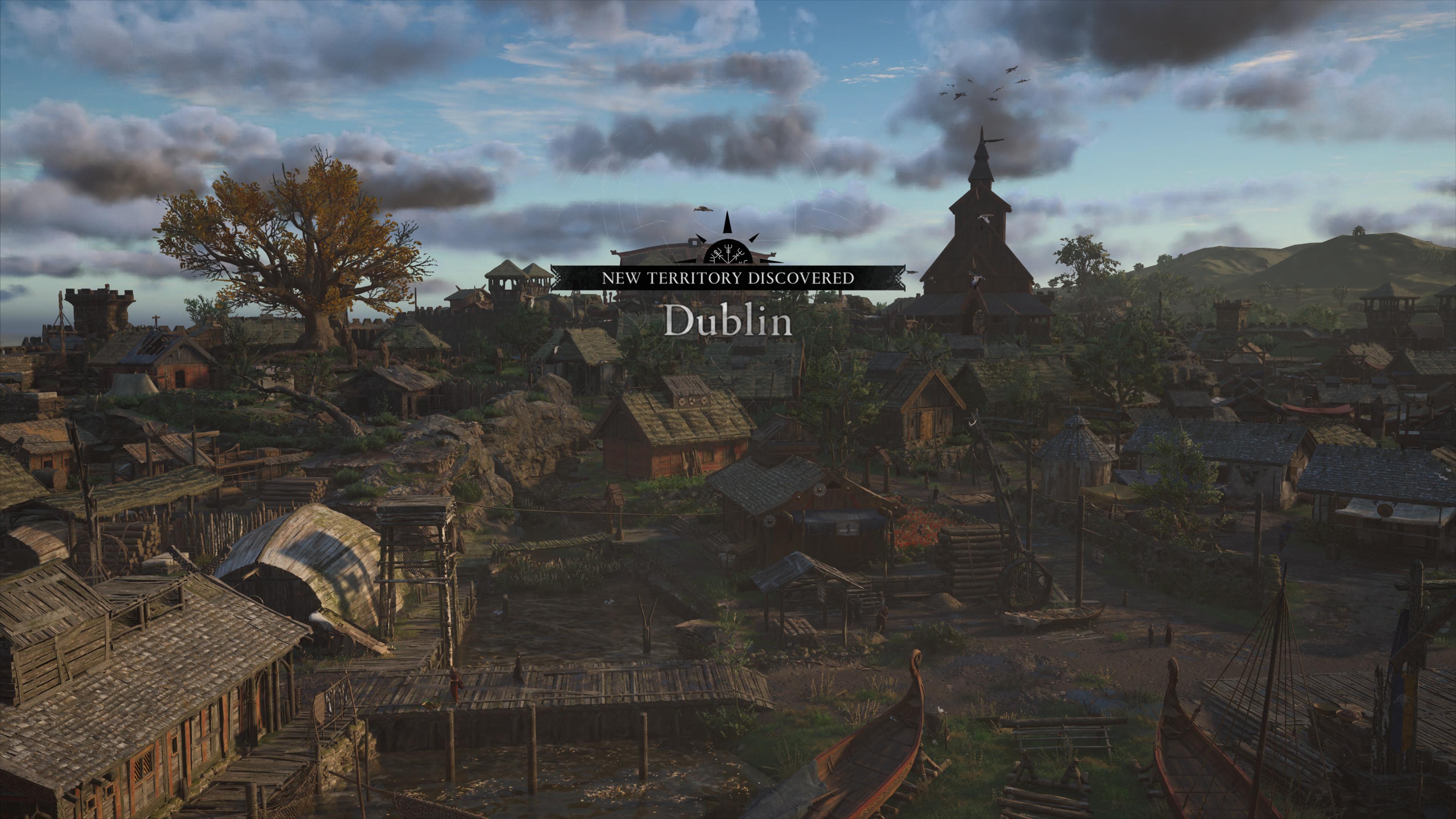 Doing so involves clearing ring forts of adversaries and turning them into friendlier posts where dogs ask to be pet. Trading post supplies are discovered by looting chests over Ireland's well-designed towns and hillsides or by raiding castles, camps, and churches with your impassioned Jomsvikings crew, who remain great singers and storytellers as you navigate the sea.
I found Wrath of the Druids to have the impressive combination of what made Valhalla a worthwhile journey in its vast open world and refreshing experiences in a new setting to build a similar attachment to 9th century-Ireland. 
It was particularly challenging to complete the six "Trials of the Morrigan" that involves battles against multiple powerful druids and their annoying but dangerous werewolves, while distracted by a hallucinogen fog of poison. 
Morrigan, also known as "the Phantom Queen" or "Great Queen," is known as a goddess associated with war, destiny, faith, and death from Ireland folklore.
There are two legendary Drengr awaiting entry into Odin's hall if you would enlighten them with a challenging duel to test your skills. 
There's a mythical animal that will give you a run for your silver – or rations. Ever heard of the Black Pig's Dyke?
Playing Wrath of the Druids is advised for characters whose power level has hit 55, which is fairly reachable, but not mandatory. 
Those whose "Eivors" have accumulated more skill points or have reached the level of mastery points can find competitive solace in that the difficulty of the expansion will automatically adjust to your current standing. My Thor-adoring Eivor, whose power level is at 426, dealt with a difficulty level of 376.
Accounting for historical references, this expansion portrays an Ireland not yet as progressive as England. Castles are less glamorous, territories aren't as gentrified, and the sun doesn't shine as bright, as the rain falls unapologetically. 
The opposition, however, remains deadly, if not even more challenging due to the druids' penance for magic. But don't worry – there are enough oil jars to explode their way and enough new equipment for a change in wardrobe to feel like you're truly in a different land.
Although familiar in narrative to the original game, Ireland's main arc gets compelling as you progress and ultimately ends with a surprising twist. There are plenty of goals to accomplish and lands to explore afterwards to delay that boat ride back to England – one of Valhalla's underrated pros is the simple pleasure of mounting your horse and roaming about. Photo Mode is a must.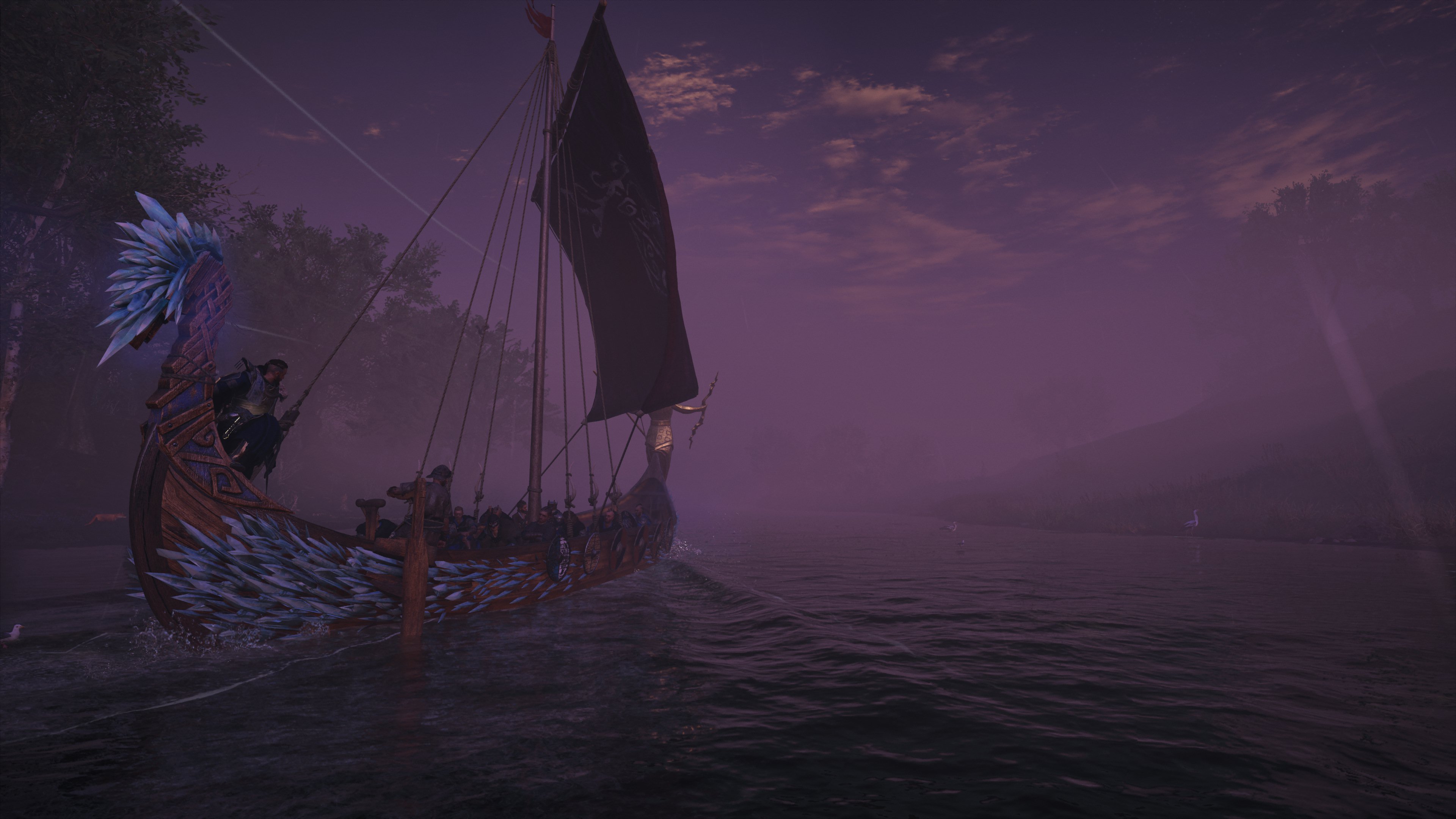 In the grander scheme, Wrath of the Druids is the first part of an ambitious plan for Ubisoft. Assassin's Creed: Valhalla has another expansion planned for summer 2021 with The Siege of Paris that will portray the action-adventure RPG's take on the Vikings' attempted attack of the Francia capital. 
Connections to France were established in the original arc and are mentioned again in the first expansion.
Subscribers to Ubisoft's early season pass were awarded with The Legend of Beowulf, a bonus mission. There have been updates to the game which include free content – like the River Runs, Yule Festival, and Ostera Festival, with more to come. 
Expansions aren't foreign in the modern-day gaming world. Less than nine months after releasing Horizon Zero Dawn (2017), Guerilla Games came out with Frozen Wild. Following Uncharted 4 (2016), Naughty Dog released Uncharted: The Lost Legacy (2017). Although Spider-Man: Miles Morales (2020) is technically a sequel, there's a feel it is an expansion of Marvel's Spider-Man (2018). 
Valhalla looks to take it further with quantity. Could this mean an extended period before the release of the franchise's next instalment? Almost like new seasons on Netflix, will we get more expansions for more tales surrounding Viking lore and its relevant mythological fables?
Until more is known, Ireland makes for another glorious country to fight, love, and adventure in for Eivor and his friends from the Raven Clan.
Verdict
Fans of AC: Valhalla will find more than enough reasons to resume their time with Eivor in Wrath of the Druids, while those who never stopped or are still finishing England can be excited for what's to come in Ireland. 
Ubisoft doesn't attempt anything dramatically new with this expansion but succeeds in extending its original plot which obviously did not feel done by the end of the original story. The concept of wealth, mysteries, and artifacts remain the same but there's enough originality to make you not feel like you're playing a rip-off.  
Once again, I'm eager for what else to come. Wrath of the Druids grabs an 8.5/10 out of me.
For our review of the original game, click here. – Rappler.com
(Disclosure: Review code for PS5 provided by Ubisoft. Assassin's Creed: Valhalla – Wrath of the Druids is available on May 13.)
Naveen Ganglani is a podcast host and writer for Rappler. He loves sports, video games, film, television, and pizza. You can follow him on Twitter or Instagram. You can reach him at navsganglani@gmail.com.