The rogue joins the barbarian, sorceress, and druid by the iconic Diablo campfire as among the announced playable classes in the game
Blizzard Entertainment officially kicked off its online-only fan event, BlizzConline 2021, running from February 19 to 21, by sharing news and updates about its lineup of games.
One of the games is the highly anticipated Diablo IV, the next installment of the longstanding, loot-based, role-playing franchise, Diablo.
We were able to chat with game director Alex Barriga and art director John Mueller at a media event about Diablo IV's new character class and overhauled visuals, among others.
Here's everything we learned:
Return of the rogue
It's now been officially revealed via a new cinematic trailer that the fourth character class for Diablo IV is the rogue.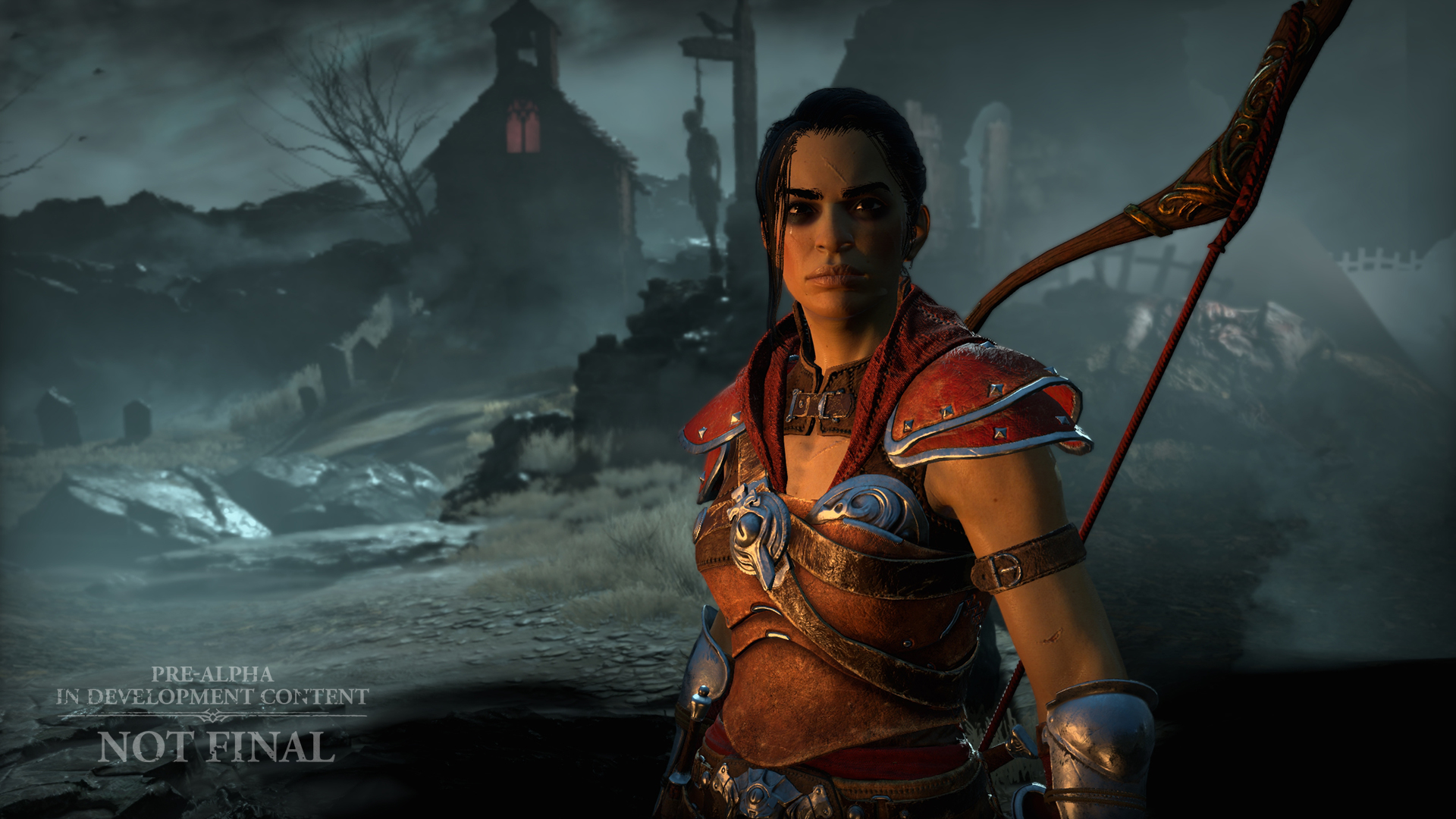 The rogue is described as a swift, mobile, dexterity-based character that deals damage by stabbing enemies with daggers and shooting at them from afar with bows and crossbows.
They can also set traps and enhance attacks with the use of poisons and shadow magic – tricks of the trade that Blizzard touts will satisfy not only fans of the original rogue but fans of the Assassin and Demon Hunter as well.
Barriga said that the rogue was the perfect class for them to embrace the rich legacy of the Diablo games and build upon old ideas.
"Diablo I was so long ago, but when you're looking at that Dexterity archetype to fill in that fourth slot, we couldn't think of a better class," he said.
"The rogue is like the godfather class where all the other dexterity classes come from. So we felt like we had a lot to add to that initial idea and it felt like a great starting point, giving enough of a blank slate where we could add our own additional ideas too."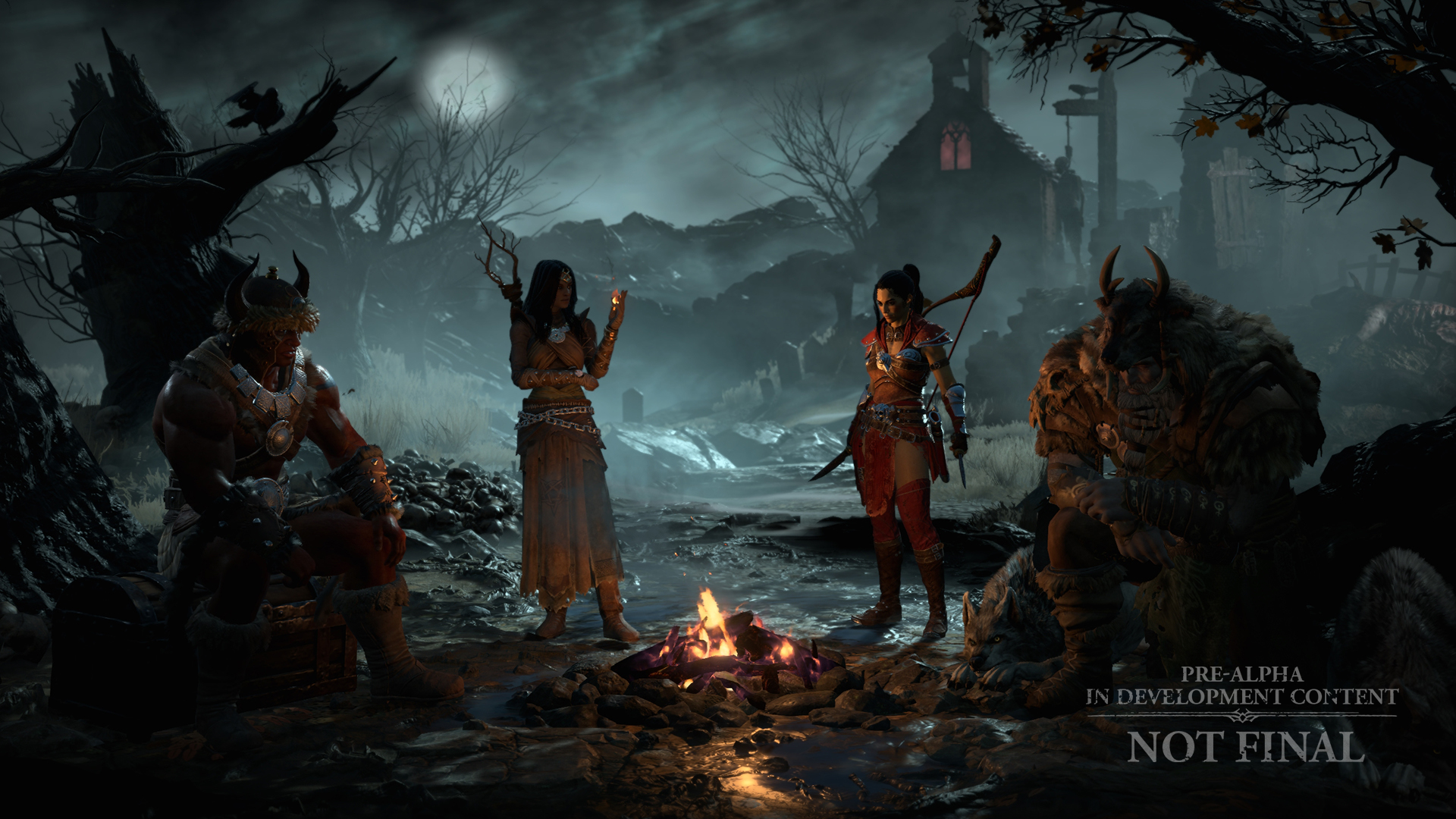 Blizzard is expected to announce one more character class some time before the game launches to round out the five total classes. The company previously revealed the Barbarian, Sorceress, and Druid at last year's BlizzCon.
Painterly realism
Diablo IV is also expected to take a dark, new direction with its visuals, taking the best aesthetic elements from previous games and combining them together to create something that looks unique.
The game's art director, John Mueller, said that they wanted to make the game look like Medieval paintings, so they took a lot of inspiration from artists from different eras throughout history and tried to learn how they captured different elements of nature.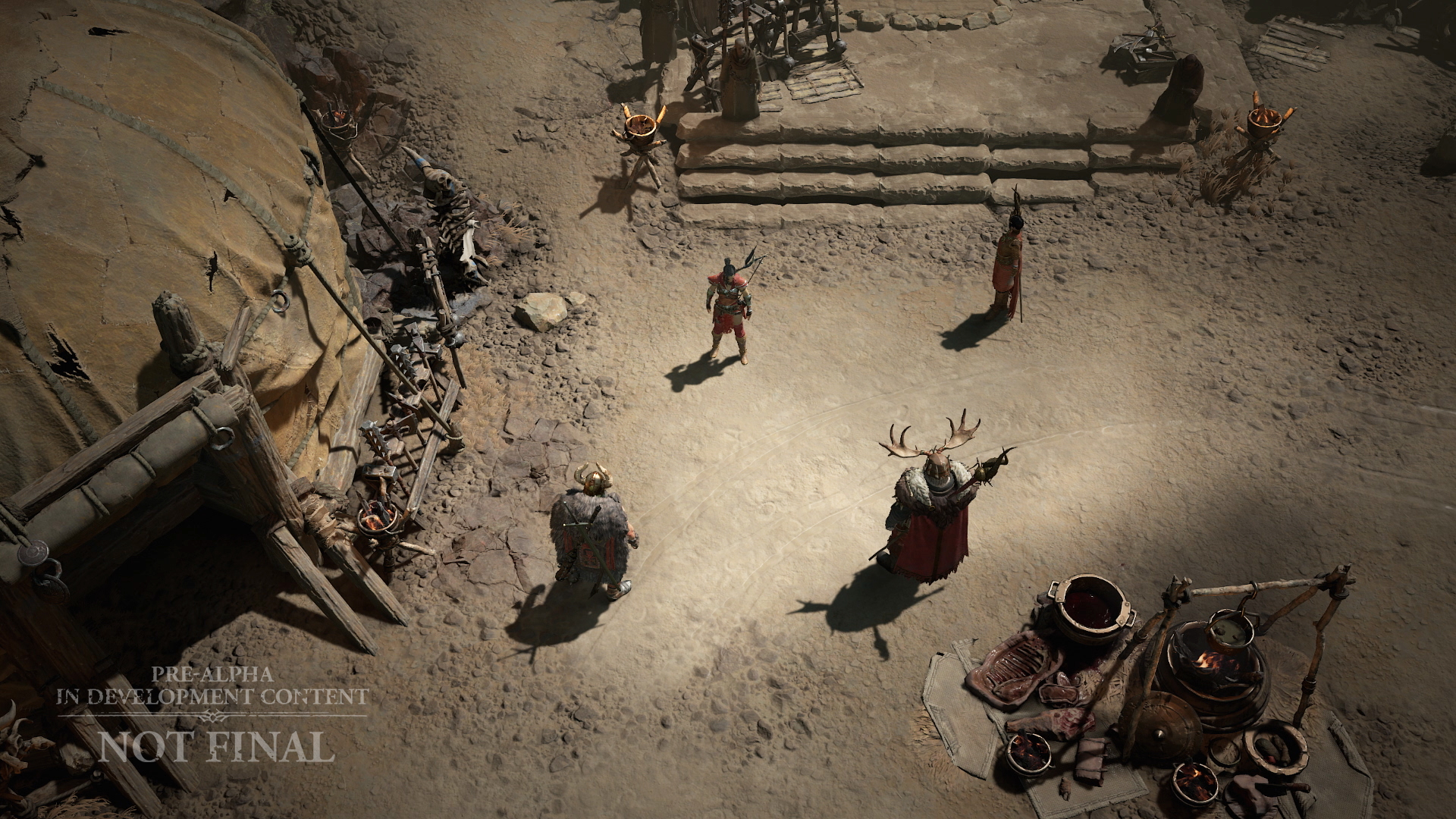 They, then, tried to interpret this information within the graphics-rendering platform of the game and incorporate it in its overall look.
"We worked hard to hit this sweet spot between the painterly look of Diablo III and the grounded grittiness of Diablo II," said Mueller.
He described this "sweet spot" as "painterly realism," an aesthetic approach that gives the supposedly hideous sights in the unforgiving world of Diablo a painting-like beauty that's both artistic and appropriate for the game.
Gearing up
Mueller also mentioned that gear will look different depending upon which of the five regions of the game's open world they're looted from. So, for example, a sword looted by a player from the burning desert of Kehjistan will not look the same as one looted from the infested swamplands of Hawezar.
Game director Luis Barriga added that they spent a lot of time designing weapons to make them feel distinct from another. This includes making all weapon types bear unique inherent physical characteristics that set them apart. Wielding a wand, for instance, strengthens critical attacks while wielding a staff improves mana regeneration capabilities.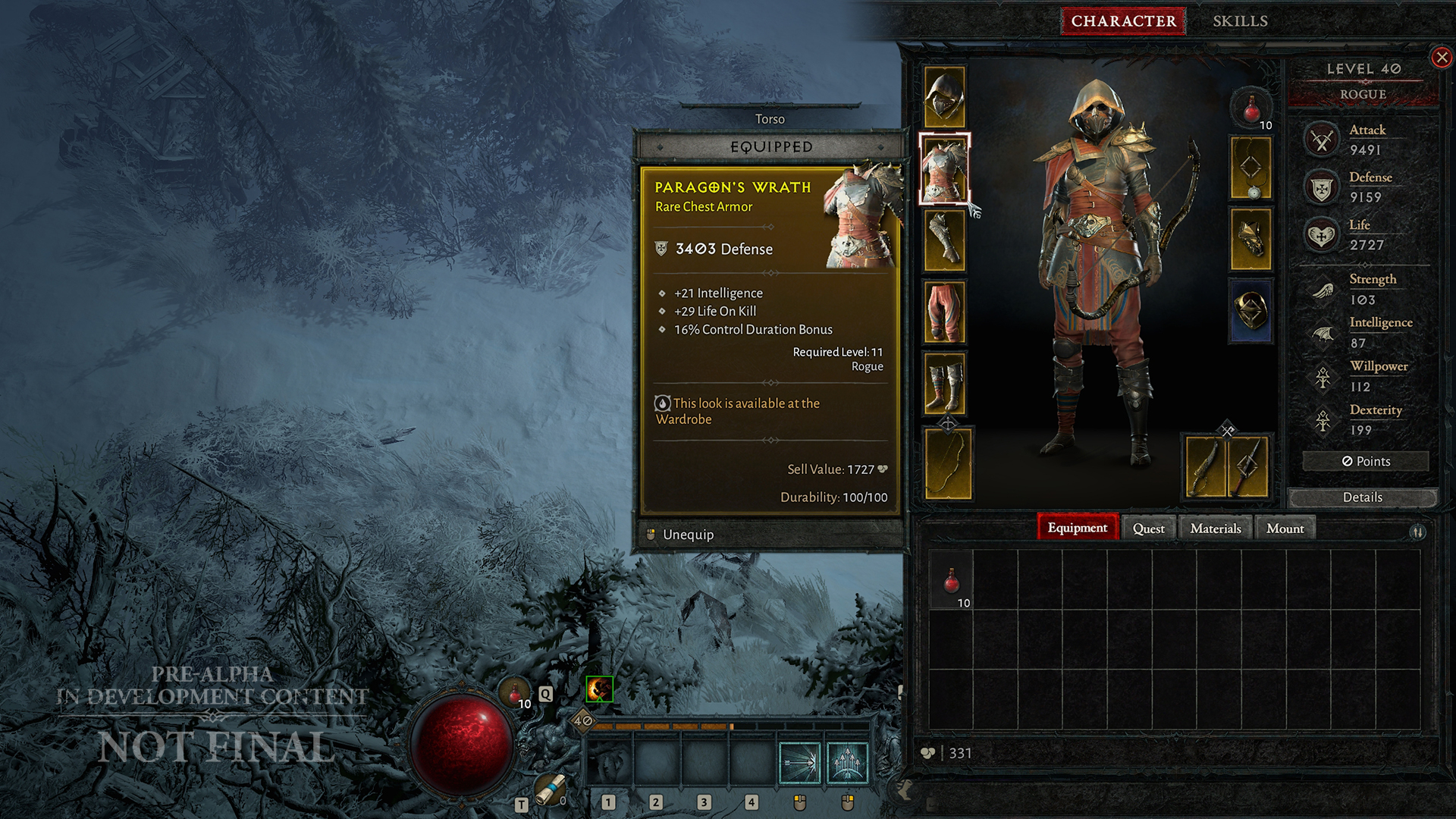 On top of all this, Diablo 4 introduces mounts, which players can use to traverse the open world. These mounts can also be customized with gear in the same way players do with their characters.
Accessibility options
The development team also said that they wanted the game to be accessible to both newcomers and old fans alike.
This is partly why they chose to go with an open world format for the map. Barriga explained that by letting players explore the game's world outside of the story, they can loot new gear and make their characters stronger in a less linear fashion.
The open world elements are also there to serve as a palate cleanser of sorts for those who just want to grind for gear, dungeon-crawl with friends, or fight other players.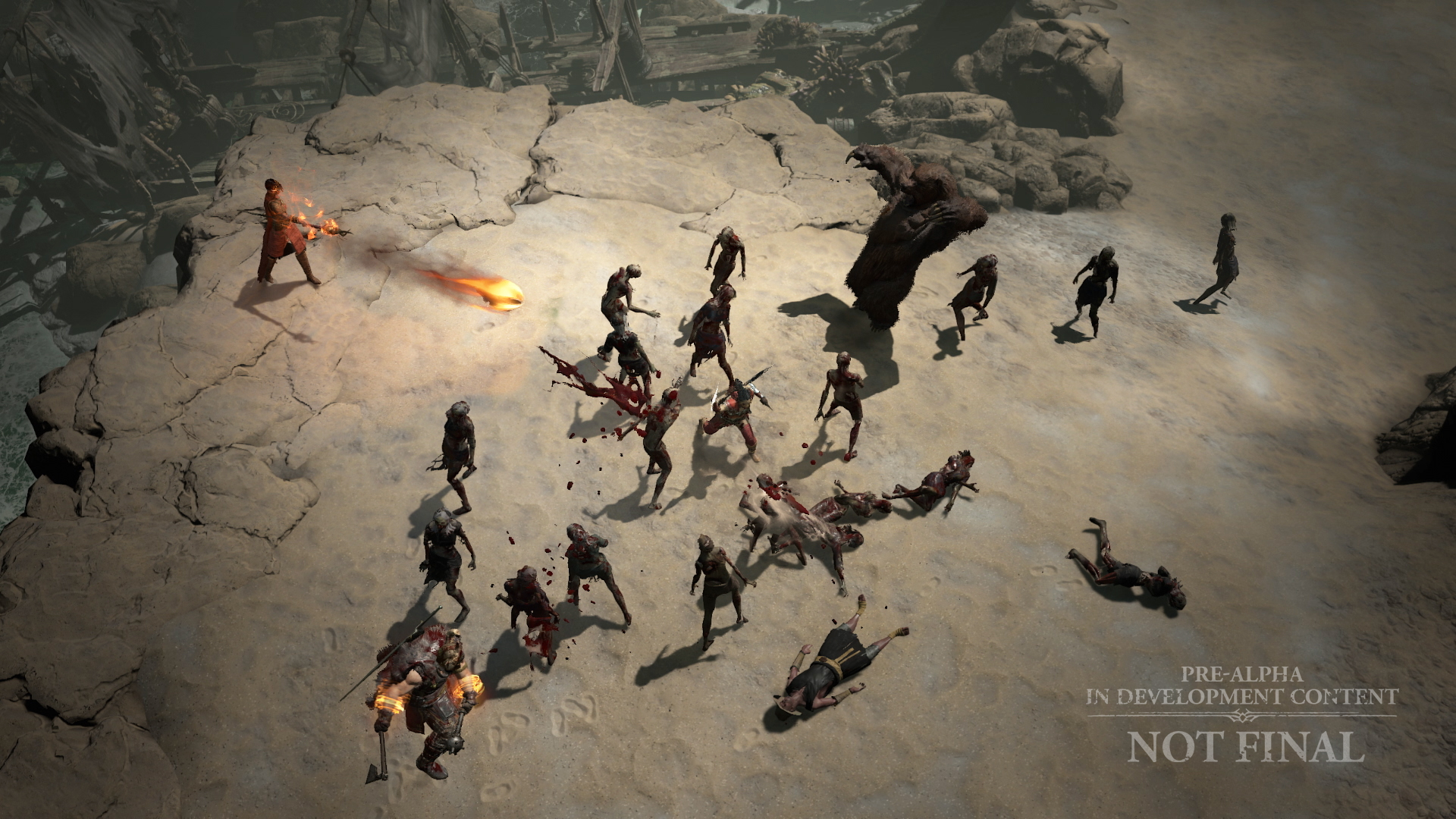 Another noteworthy accessibility-related reveal is that all platforms support controllers.
While controllers might not be the traditional way to play Diablo, having options outside of the mouse and keyboard is sure to be a welcome treat for console players planning to play the game on PC.
Release details
The game is releasing for PC, PS4, and Xbox One, but Blizzard has yet to reveal the exact release date. There has been no word yet about plans for bringing the game to the PS5 and Xbox Series X and S. – Rappler.com