This is AI generated summarization, which may have errors. For context, always refer to the full article.
At a time when games can cost as much as P3,500, Microsoft attempts to build its Xbox brand in Southeast Asia, and lure gamers to its P119 monthly gaming service
MANILA, Philippines – Microsoft and its Xbox game division has always had a solid lineup of exclusive franchises: Halo, Gears of War, Forza, to name a few, Fable if we're really looking back. Yet the company's consoles have never really come near pole position in Asia where homegrown Sony and Nintendo have always reigned supreme.
But the brand's presence is increasing, specifically in Southeast Asia, where the company officially launched its PC Game Pass subscription service in April 2022, making about 300 games available to Windows PC users through a subscription model.
In the Philippines, the service comes to P119 per month, making it cheaper than most other entertainment subscription services like Spotify at P149 per month, Netflix (the cheapest being a mobile-only tier at P149 per month), or a similar PlayStation Plus Extra subscription at about P520 via the PlayStation Hong Kong store as there is no official Philippine storefront.
Since launching in Japan in 2020 and SEA in 2022, PC Game Pass has doubled its numbers in Asia, the company said. Although Microsoft did not provide region specific numbers, CEO Satya Nadella in a January 2023 earnings report conference call, said that the service surpassed 120 million monthly active users globally in the period from October 2022 to December 2022.
By comparison, the competing PlayStation Plus service had about 46.4 million subscribers in December 2022, according to Statista, although Microsoft does enjoy the advantage of being able to tap both a console and PC user base.
"We saw new highs for Game Pass subscriptions, game streaming hours, and monthly active devices, and monthly active users surpassed a record 120 million during the quarter," Nadella said at the time. It was among the brightest spots for Xbox that quarter, which saw overall gaming revenue decrease 13% year-over-year, partly due to the lack of strong exclusives.
Jeremy Hinton, who leads the gaming division in Asia, discussed the prime importance of the service in Xbox's future at a media event in March. Hinton said that the service hinges on bringing easier access to the product, the games, and lowering the barrier of entry, as reflected by the cheap monthly price, adjusted specifically for Southeast Asian markets. By comparison, a US subscription costs $10.
"Most people think of the Xbox as a physical device. That is true up until recent years: the console was at the center. But how our business is evolving is that we're putting the player at the center. It's a fundamental shift," Hinton said. He said the uptake in Southeast Asia has been "phenomenal" with the Philippines being one of the "top markets."
At a time when a single game can cost as much as P3,500, Hinton said they indeed saw an opportunity. "Especially in periods of inflation, higher cost of living, people look at, 'where do I find value?' They seek out those options. And subscription services offer flexibility – you can turn them on and off as you like. I wish I had Game Pass when I was a kid, instead of having one game every six months as a kid."
"But still, the heart of everything we do has to be the games," Hinton said.
This year, that means exclusives such as vampire shooter Redfall launching in May and the highly awaited Starfield launching in September available as day one drops on PC Game Pass – fruits from Microsoft's earlier acquisition of Bethesda Softworks under Zenimax Media.
Microsoft also said that Game Pass helps provide exposure to smaller developers.
At the event, they showcased a few titles from Southeast Asian developers:
Persona Theory Games' Cabaret, a visual novel inspired by Southeast Asian folklore
Cellar Vault Games' Paper Ghost Stories, a horror title with a unique art style featuring paper cut-outs
Passion Republic Games' Gigabash, a kaiju arena brawler
Toge Productions' Coffee Talk Episode 2, a "heart-to-heart talking simulator"
Gamecom Team's Troublemaker, an action game inspired by the Yakuza and Persona games.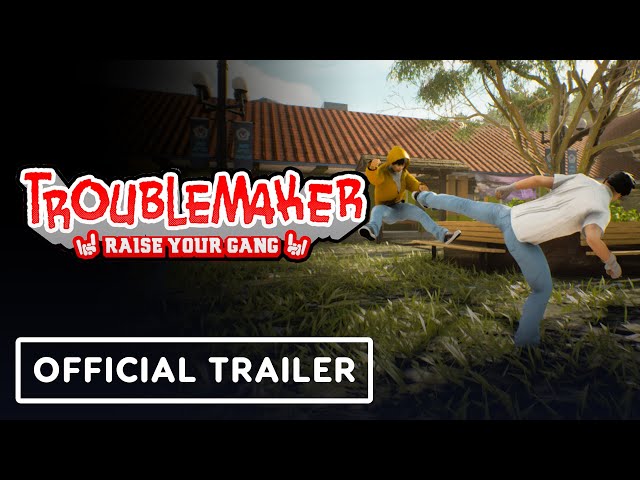 These games were developed with the help of Microsoft's GXI (Global Expansion Incubator) program established in 2022, which helps smaller game companies from Southeast Asia, India, Africa, and South Korea.
Microsoft also announced new hardware for the region. Unfortunately, it's not the console but the Xbox controllers instead, which will be launched in Indonesia, Philippines, and Malaysia. The controllers will be available in Carbon Black, Robot White, Shock Blue, Pulse Red, or Electric Volt. Prices will start from ₱3,890 and be available from July 2023.
The controllers are compatible with Windows 10 PCs, Xbox Series X, Xbox One, Android and iOS phones, or tablets.
Would PC Game Pass eventually pave the way for the official release of the actual console in SEA other than Singapore? Hinton said, "I've advocated for the region. We've always known the potential; there's great interest and engagement in the market, but to an extent you have to prove that. I think the number of players we've seen come in, and the amount of engagement – that might help set a path to future product availability in the region." – Rappler.com