'Far Cry 6' is Ubisoft Philippines' first foray into the popular shooter franchise
A year after Assassin's Creed: Valhalla, Ubisoft, which has studios in multiple regions around the globe can thank anew its Philippine division for playing a noteworthy role in helping create Far Cry 6.
The local arm had also helped with Valhalla, which sold 1.7 million copies at launch, and received expansions Wrath of the Druids and Siege of Paris this year. Far Cry 6, meanwhile, was the top-selling game in the US in October 2021.
For the Philippine studio, taking on Far Cry's latest installment was a milestone, given it was their first foray into the popular shooter franchise. Their prior experience centered mostly on the AC series, which developed over time from stealth-adventure into an RPG.
Ubisoft Philippines' aim was to push the boundaries of FC6's visuals while maintaining a smooth gameplay infrastructure for players. This included challenging tasks, like finely working on the buildings and setting of Yara, the game's fictional dictator-led country, while maintaining functional and technical soundness for what they say is a "deep level of immersion."
Here are just a few of the assets that the Philippine team had a hand in creating: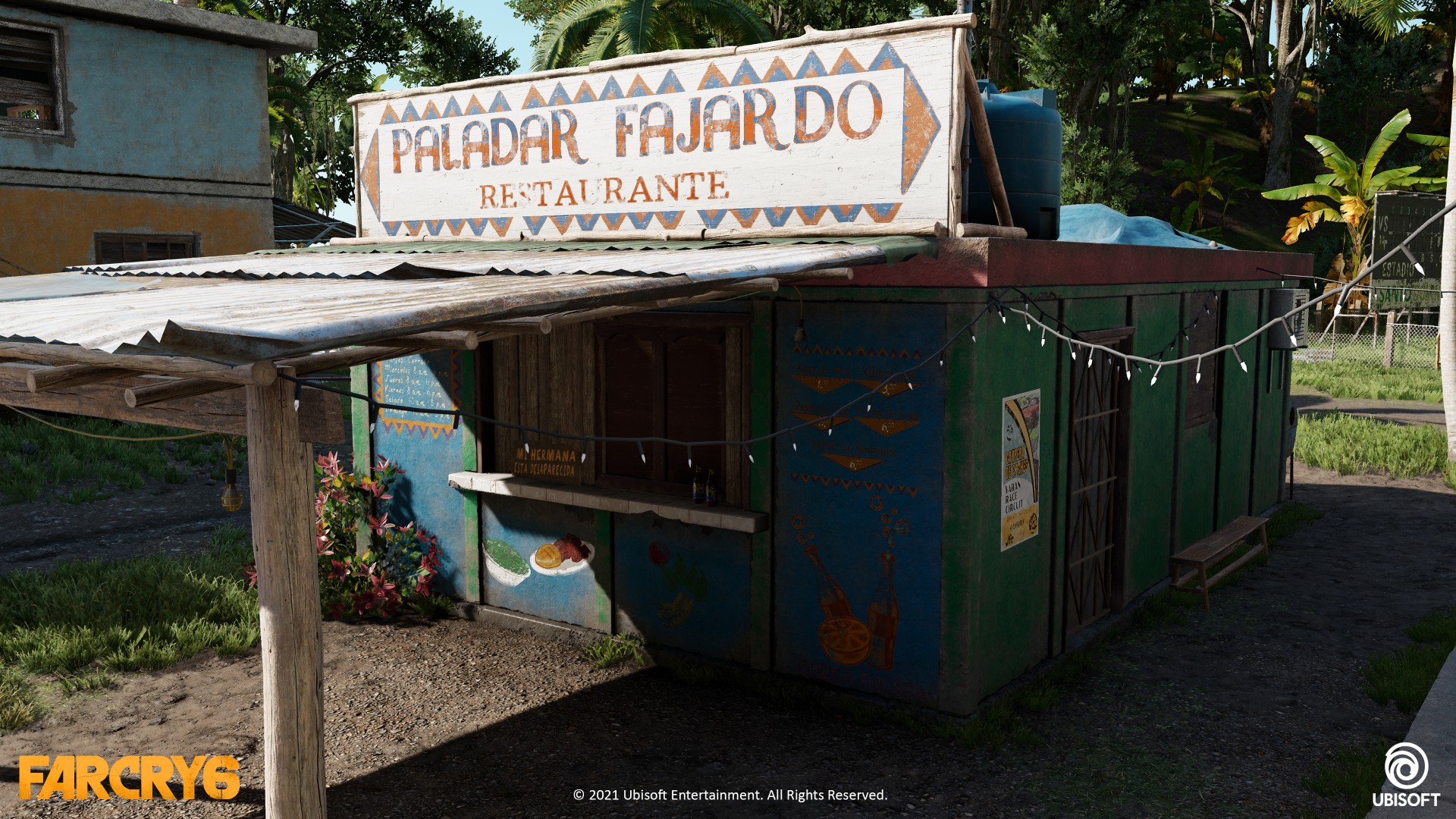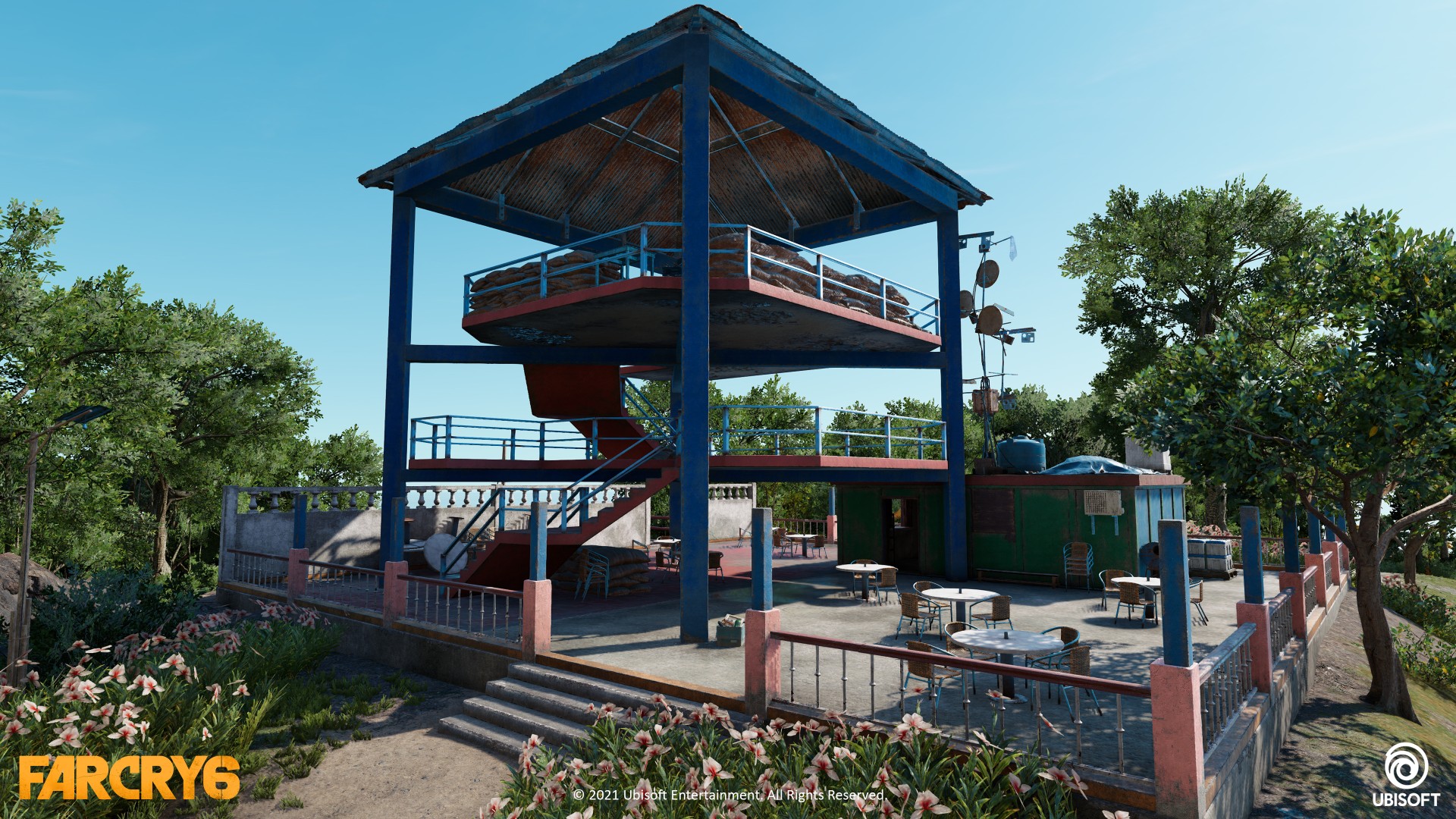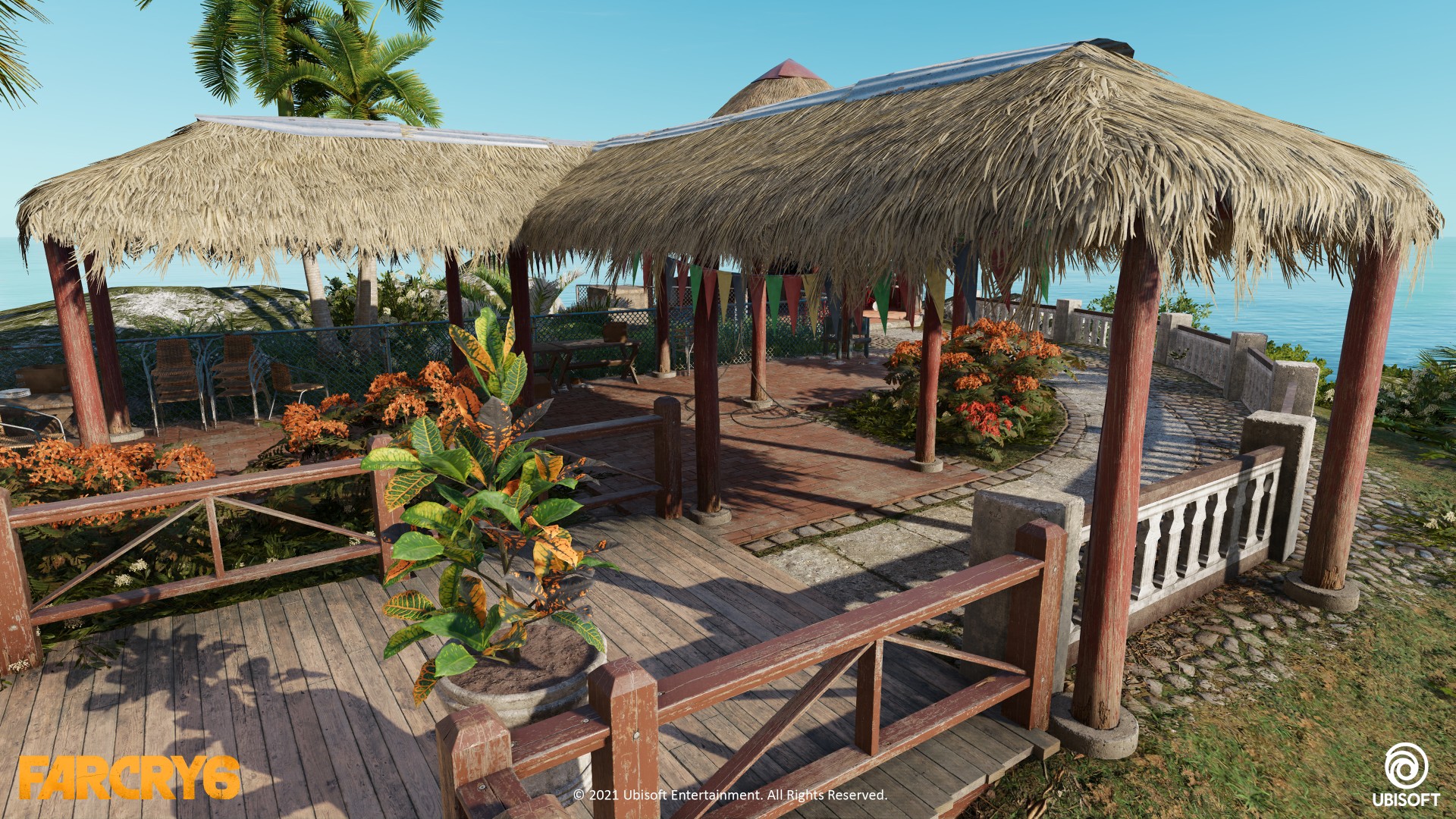 The studio even included a taste of nationalistic culture with the presence of Filipino favorite lechon (roast pig) in the game.
They worked in collaboration with the Toronto, Montreal, and Berlin studios of Ubisoft, which included real-world travelling for artists and developers to collaborate and build camaraderie while making visions come to life.
Filipino players of Far Cry 6 can explore a dinosaur theme park in the game called Mesozoico knowing it was designed mostly by the PH studio's talented artists and developers, who remain hard at work for post-launch content and expansions.
Ubisoft Philippines says they were meticulous in making preparations and establishing standards fit for the game's overall objective. For instance, measurements and movements had to be perfected for regular actions, such as finding cover behind a detached rooftop during a fiery gun fight.
"Building an entire island nation is an extraordinary feat for all Ubisoft studios involved," the Philippine studio stated.
"We are proud that our contributions – from art to project management, quality assurance, and other job families – have led to the vibrant and wonderful world of Yara."
In an effort to learn more about the team and the process they underwent, Rappler reached out to Ubisoft PH for an interview. The conversation branched out to asking the question of whether or not game design is an appropriate ambition for young aspiring artists and developers with goals to work in the ever-growing video game industry.
Co-development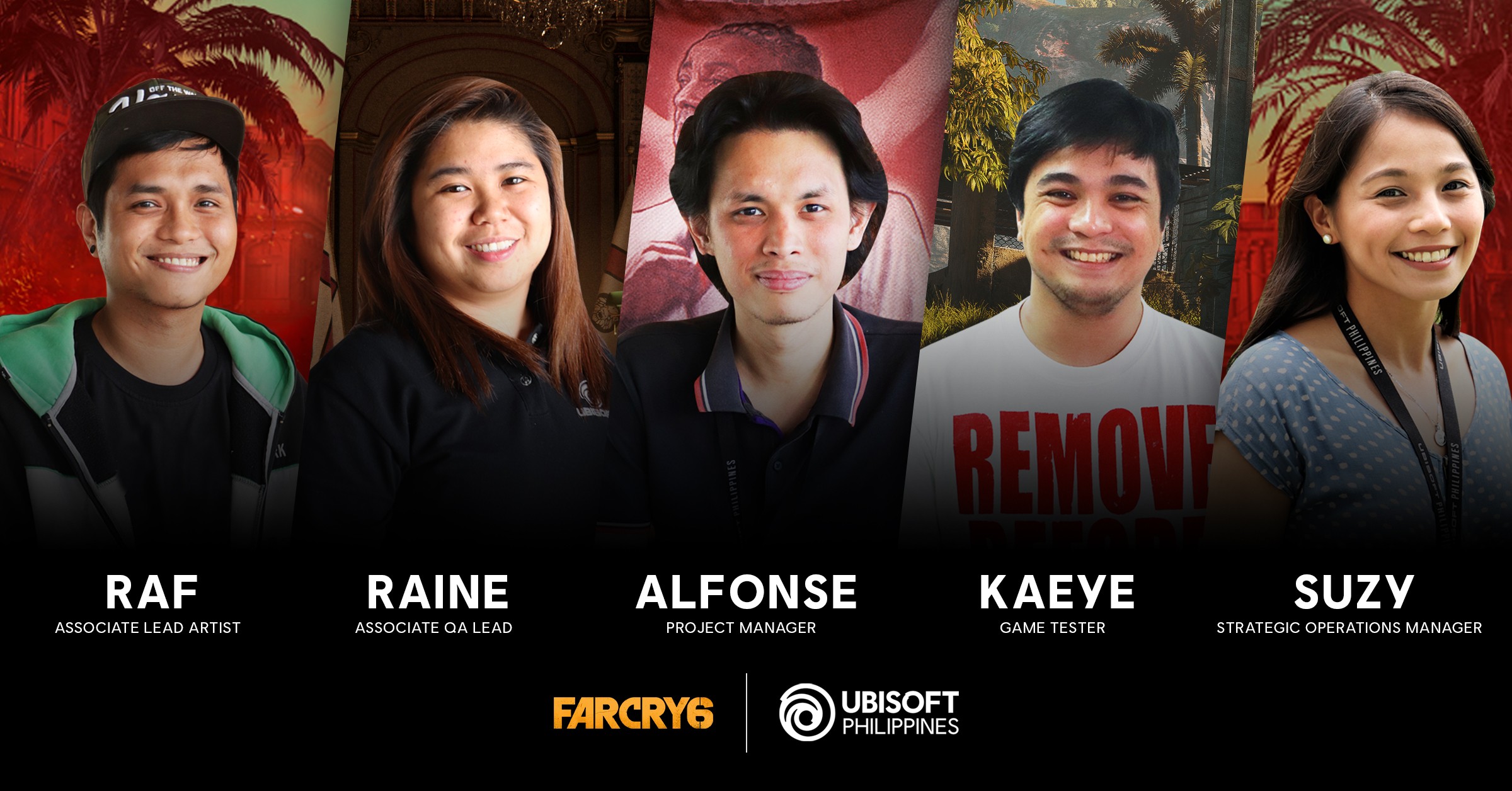 There's a saying that, "teamwork makes the dream work," although that mantra applies to beyond just sports or politics. It's particularly important in game development, where multiple creative minds come together with the goal of launching a collective intellectual property, sometimes under heavy scrutiny.
"It pays to consider everyone's point of view and expertise and work with them to arrive at solid decisions," shared Raf Regidor, the associate lead artist, who's tasked with managing the art team.
"We always had to make sure everyone is on the same page because it is crucial in terms of a whole team's direction."
The Philippine studio worked closest with Ubisoft's Toronto branch, who according to the local talent, was open to a healthy give-and-take approach in exchanging ideas.
"They were flexible and very open to suggestions that we were able to implement our internal processes where we identify potential issues on the assets and escalate it to resolve them before production starts," said Raine Delos Santos, the associate quality assurance lead.
"We had the opportunity to be trained by technical artists and closely worked with them on optimization to ensure our assets won't have issues on the game performance."
Experience
If anything, the constant communication provided additional experience for veteran developers, and was a rite of passage for the fresher blood to hone their talents.
"Actually, we had some new hires on the project, so a lot of it comes down to drive and motivation to improve oneself and do the best within the given time constraints," project manager Alfonse Angliongto claimed.
Regidor, for instance, was guided by his previous work on the weapons, architecture, props, and modular kits of For Honor and Assassin's Creed: 3 Remastered.
"The experience proved to be useful in providing feedback to new team members and in coming up with tactical strategies on our day-to-day production," he said.
Someone like game tester Kaeye Endrina, on the other hand, banked on years of training on the intricacies of the industry to make the most of his first shot at an AAA title.
"In my opinion, my 3-plus years of bug writing, knowledge on relevant tools used for testing and the skills of testing games, and applications helped me greatly to easily adapt and perform my duty as a game tester," he said.
"Also, it's not always about how much experience you have – it's more on how easily you can work with other disciplines and understand your role."
Do you have the skills?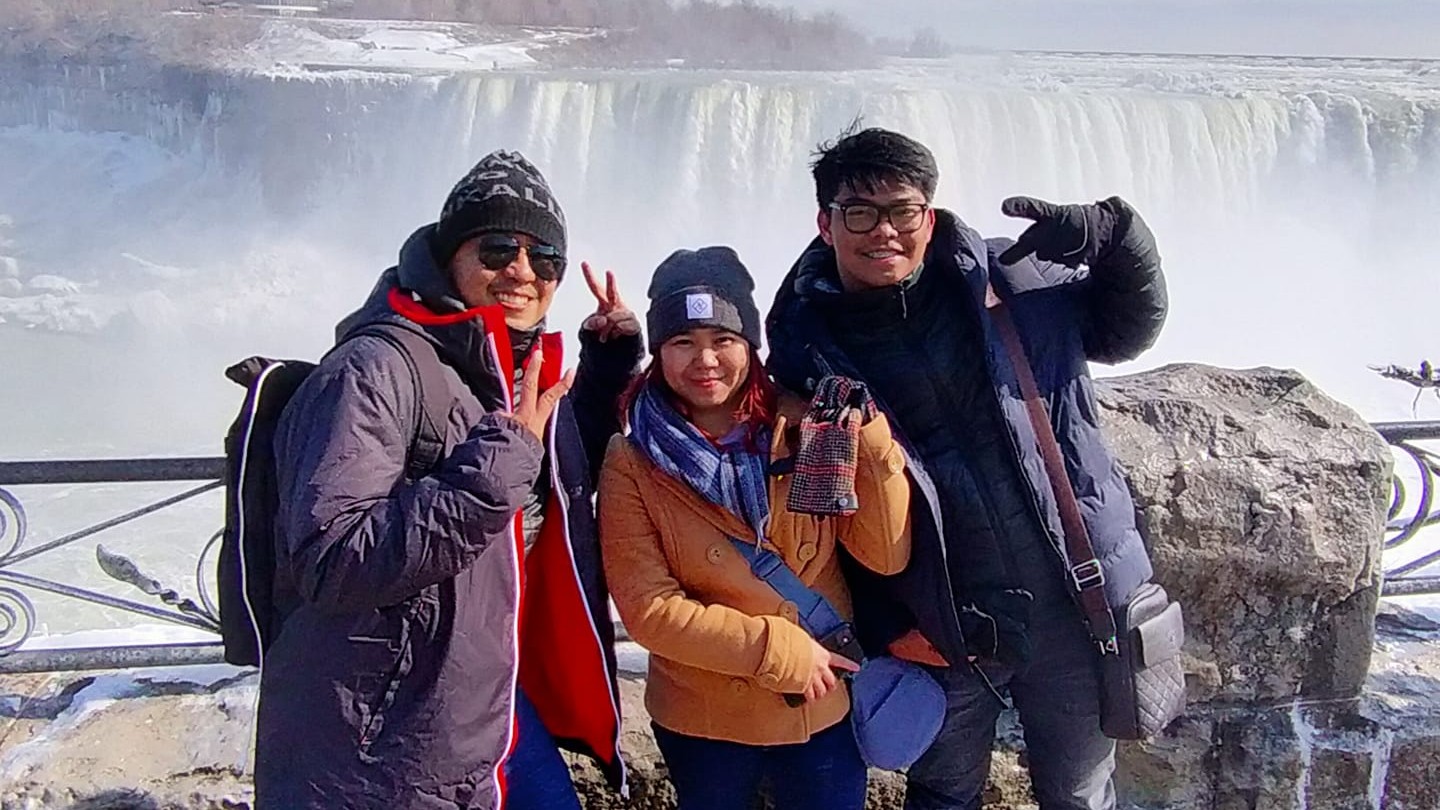 While experience wasn't too mandatory, how about skill level? Was there a certain benchmark of accomplishments required of the developers before they got the green light to make FC6 more than just ideas on a whiteboard?
There are two sides to it; the first, obviously, was technical ability.
"At the core, you should be comfortable in making PBR (physically based rendering) quality assets. Be mindful not just of good visuals but also of your tech execution," Regidor explained.
"You should show a good knowledge of balancing visuals versus tech constraints since we need to make sure the assets would work properly in-game."
Being talented, however, can only get you so far.
"Good communication skills, drive to improve oneself, and being a team player," Alfonse listed the intangibles that are also needed to perform at this level.
"These games are intricate with dependencies interlocked across different items. A delay on one task will cascade to other teams, so people being able to communicate issues early and proposing solutions to the other teams helps a lot."
Think of it like running a farm. All it takes is one rotten apple to spoil the bunch. In a high-stakes production such as what Ubisoft planned for this first-person shooter, being open to feedback was integral, along with knowing the ins and outs of the game's development.
Game design as a career? Why not?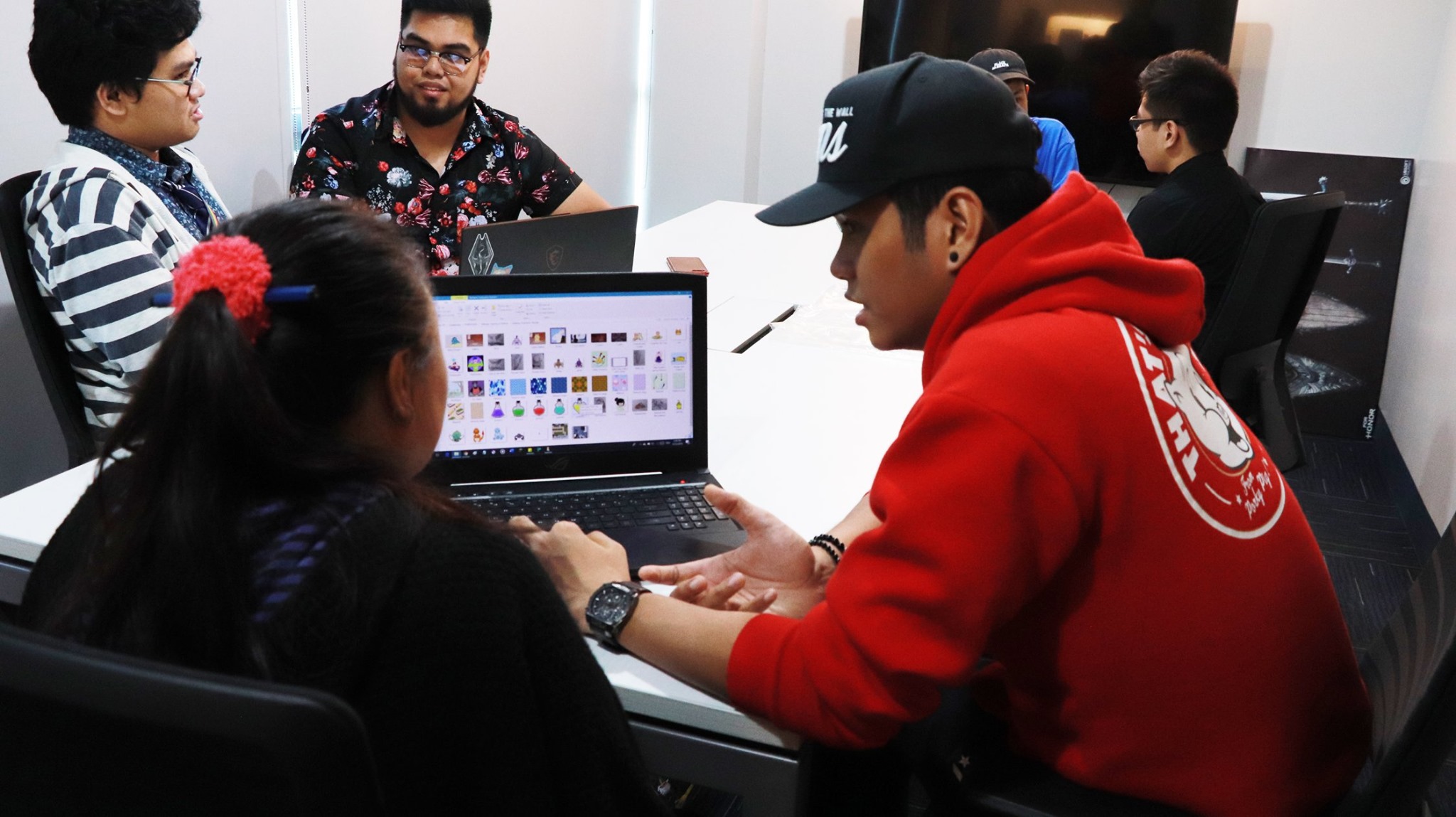 It's fair to say there's still a stigma from certain parents when their children approach them with the prospect of a career in the video game industry. While many of the older generation have come to accept – and thrive – this new age where gaming is a lucrative business (at least financially), it's understandable that some young talents are still dissuaded by their folks' reluctance to accept what they might not yet entirely comprehend.
What kind of conversation could change that outlook?
"Have a clear expectation and knowledge of the industry first to be able to educate your parents or peers. This will help give them a better appreciation of what you'll be doing down the line," Raf suggested.
"Painting that picture first clears assumptions or stigmas they might have and will help them appreciate the industry and your decision as well."
Endrina went through this exact process and preaches open communication as the key to make progress, not just for one's career path, but also for personal relationships.
"My advice is to introduce it more to your parents," he said. "Help them understand by making them experience games. Share or open more about your passion in game development."
World stage
Ubisoft Philippines' part in bringing FC6 to consoles is proof Filipinos have the talent in this industry to perform at the highest level, according to Suzy Buenaventura, the strategic operations manager.
She said that developing the local ecosystem is paramount to the studio's success.
"It's not only about finding new talent, but also contributing to the education of the country's future developers," Buenaventura mentioned.
She is referring to Ubisoft PH's collaboration with De La Salle University, where in 2018 both sides launched two groundbreaking degree programs for aspiring young minds to capitalize on the growing industry and this country's role in it: BS Interactive Entertainment Major in Game Development and Major in Game Art & Design.
"We've seen massive interest in game development and a demand for more educational talks."
Ubisoft PH is also holding free workshops, talks, and portfolio reviews in industry events and across different universities and schools. Last year, they launched the Ubiversity Series, focusing on game development, which is garnering higher job demand and thus, heftier competition.
"Video games as an industry is at $159 billion – bigger than both film and music combined," Buenaventura added, citing 2020 Worldwide Entertainment Revenue data.
In the last 5 years alone, Ubisoft Philippines has worked on 10 major titles. Taking their future plans into account, there's a good shot that number will only increase. – Rappler.com
Naveen Ganglani is a writer, host, businessman, and NFT collector. He wishes there are more hours in a day to play video games. You can reach him via email: navsganglani@gmail.com; or on social media via Twitter, Facebook, or Instagram.