New tech from Google called LaMDA aims to make conversations with computers more natural-sounding
Google on Wednesday, May 19, kicked off its annual developer conference with its keynote session, announcing updates for existing products as well as new technologies in development.
While updates about the latest version of Android were the top highlight, the company also made a number of interesting announcement for its other products. Here they are:
Google Meet
Google Meet is introducing automatic adjustment for lighting and camera zoom to assist the user in improving how they appear on video calls. Meet will also be integrated with Google Docs, Sheet, and Slides, wherein the video conference will be shown on the right side as participants collaborate on a document, as shown in the image below: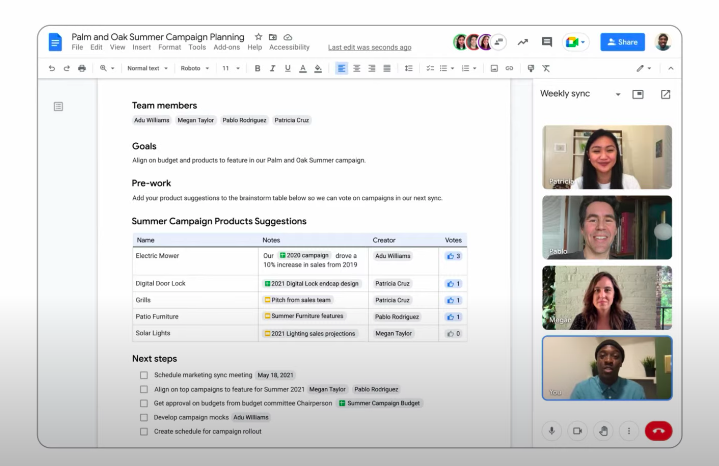 LaMDA (Language Model for Dialogue Applications)
CEO Sundar Pichai calls it the company's "latest breakthrough in natural language understanding."
The technology, as demonstrated at the keynote, appears to be able to create a very natural-sounding conversation between man and machine. When a person is asked how the weather is, a typical answer would be something like "It's hot, and I wish I wore something light today" and not a rigid one discussing the exact temperature and humidity levels. LaMDA is looking to essentially make a computer sound far more human, with the ability to create open-ended conversations and better understand context.
Pichai says that this would make computing more accessible, with applications for Google Search, Assistant, and Workspace currently being explored.
Along with LaMDA, Google said it is also working on a "multimodal" language understanding technology. LaMDA is trained purely on text but the multimodal technology will be able to understand images, videos, and audio. One example given was a video that showed the part where the lion roars after being specifically asked to look for that part.
Password security, privacy
Improvements to Google's password manager includes a new feature that allows the importation of passwords from other password managers, and a feature that alerts you if your password has been found in a breach along with prompts to help you change it quickly.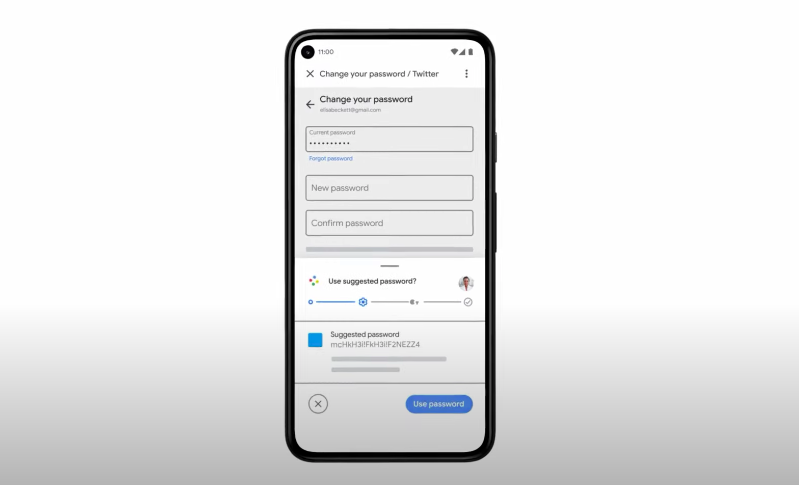 For privacy, Google will soon allow you to delete your recent searches in the past 15 minutes, and is introducing a new locked folder feature for Google Photos.
Publisher information on Google Search results
Google Search will soon include readily accessible information about the publishers of the websites being listed on a search result. Similar to Facebook's implementation, users can tap on the three dots to bring up information about the publisher and the website.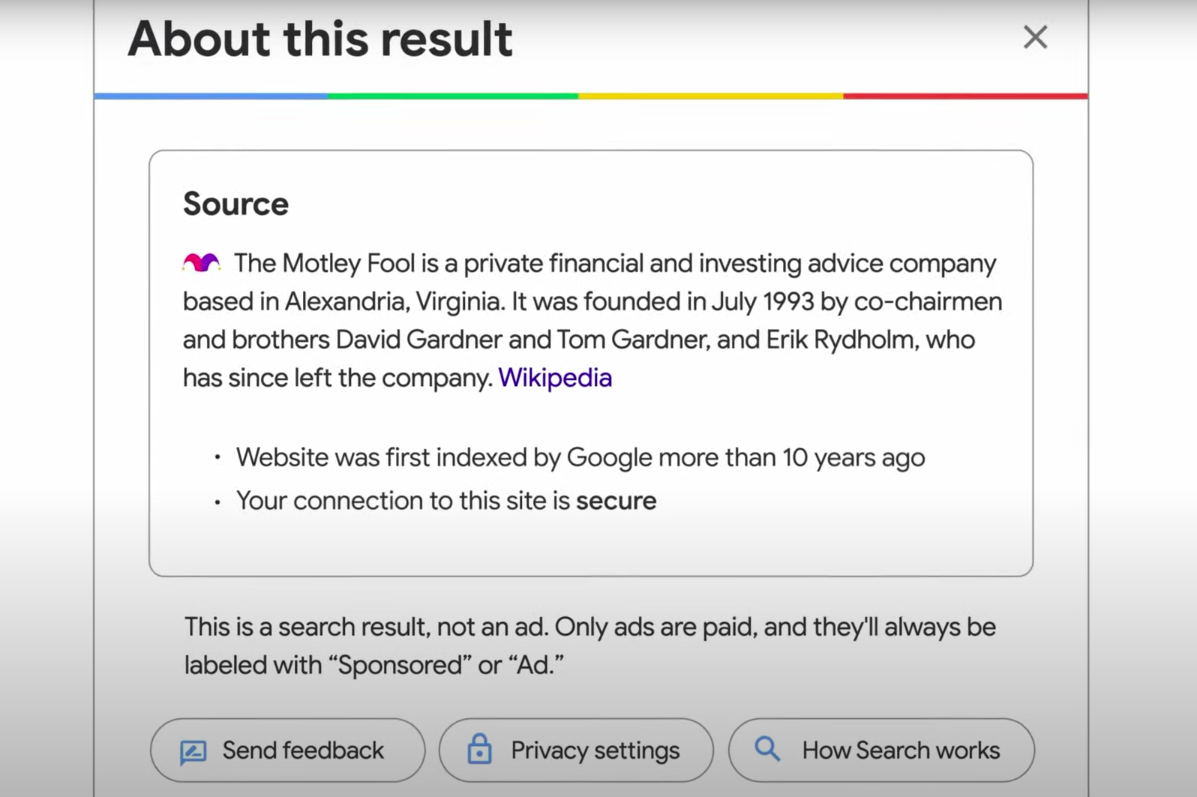 The feature will first roll out for English language sites, Google said, but will roll out for other languages in the future.
Google Maps
Google Maps will show more details about a spot in Live View, and will introduce time-based map highlights. For example, in the morning, it will show the users breakfast spots, and dinner spots or bars at night.
The maps will also display how busy areas are with what it calls its "Area Busyness" feature. – Rappler.com