The Commission on Human Rights - Bicol is filing a report on Nuseir Yassin's alleged insults against Filipino farmers and online attacks against the Cacao Project
Louise Mabulo's camp is seeking to have Nas Daily founder Nuseir Yassin declared persona non grata, the Commission on Human Rights – Bicol Region (CHR-Bicol) confirmed on Wednesday, August 11.
Mabulo, the founder of cacao farming initiative Cacao Project in Camarines Sur, posted on Facebook on Tuesday, August 10, photos of her meeting with representatives from the Commission on Human Rights regarding the agency's official investigation "on the recent issues surrounding the exploitation against me and the farmers here perpetuated by some vlogger."
An earlier version of the post also included a photo of a CHR memorandum with the subject "Endorsement on the alleged exploitation of a foreign vlogger to an entrepreneur helping farmers in Camarines Sur" dated August 9.
Yassin had accused Cacao Project of exploiting farmers, that it released a "fake story," and that there were "no 200 farmers" on the farm as Yassin had seen in other media reports.
The accusations came as part of his response against Mabulo's earlier claims that Yassin had mocked the Filipino farmers during his visit to the Cacao Project farm.
"I watched him imitate and mock the local accent and language, vocalizing Tagalog-sounding syllabic phrases saying it sounded stupid. He repeatedly said that the people of my hometown [are] 'poor,' 'farmers are so poor!' and "why are Filipinos so poor?'" He said no one wants to hear about farmers or farms, it's not clickable viewable content. He didn't care about making change or shedding light on real issues – he only wanted content, a good, easy story to tell that would get him more Filipino views," Mabulo said in her August 5 post.
Lawyer Arlene Alangco, the director of CHR-Bicol, in a phone interview with Rappler, said the CHR was alerted about these posts by netizens tagging its Facebook page, prompting the investigation.
Mabulo meanwhile told Rappler there was "a formal letter from a private citizen sent to several agencies including the CHR" that spurred the case. She declined to comment further as the investigation is ongoing.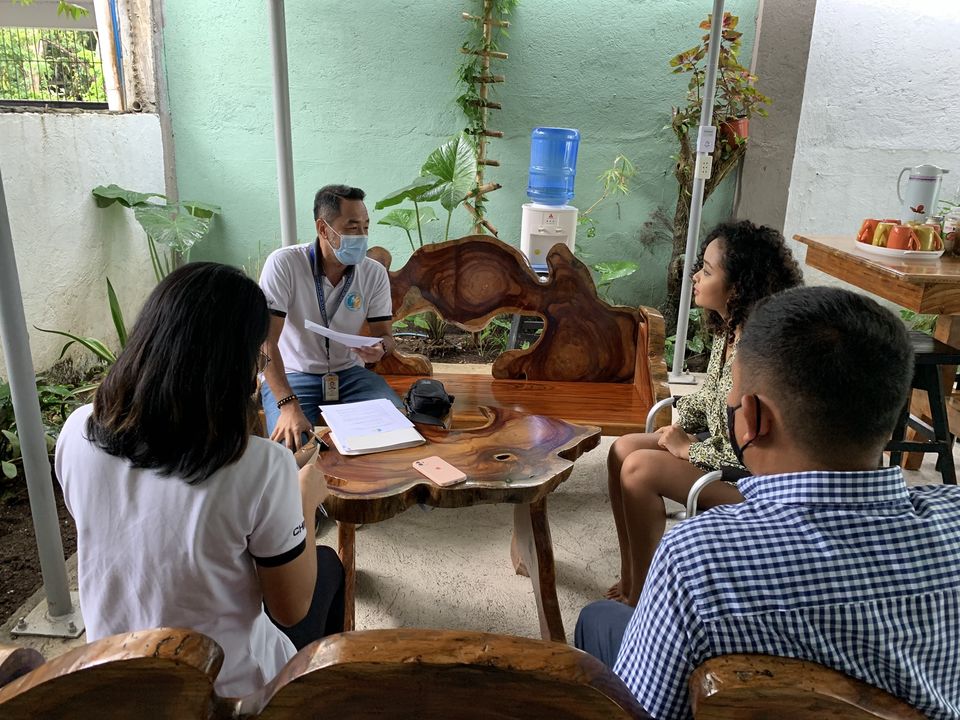 Representatives of the CHR-Bicol met with Mabulo on Tuesday, August 10, to discuss Yassin's allegations against the Cacao Project founder. Mabulo asked the CHR for assistance to reach out to the national government and the Department of Foreign Affairs (DFA) to have Yassin declared persona non grata.
"Ang isa po sa mga hiningi ni Ms. Mabulo sa CHR ay matulungan sila na humingi ng tulong sa Philippine government or sa DFA to declare Nas Daily as a persona non grata," Alangco said.
("One of the things Ms. Mabulo asked the CHR was to help them get help from the Philippine government or the DFA to declare Nas Daily a persona non grata.")
The CHR is preparing its report, but has yet to speak to Yassin.
The National Commission on Indigenous Peoples is also investigating Yassin for alleged violations on his agreement with renowned tattoo artist Whang-Od and the Butbut tribe for the online learning platform Nas Academy. – Rappler.com