Catriona Gray and Jessica Soho are the two most prominent Filipino personalities on online learning platform Nas Academy
A number of netizens are urging veteran journalist Jessica Soho and Miss Universe 2018 Catriona Gray to back out of their arrangements with Nas Academy amid the Whang Od-Nas Daily controversy.
The netizens also asked Soho and Gray to take a stand on the issues.
Gray and Soho are the two most prominent Filipino personalities teaching a course on the Nas Academy online learning platform.
The netizens are voicing out their concerns on the personalities' posts associated with Nas Daily and its founder Naseir Yassin.
On Gray's Instagram post showing a screenshot of the virtual launch of her Nas Academy class, a user commented, "Please investigate what is happening to Whang-Od academy and The Cacao Project."
"Since you are very vocal on promoting Nas Academy, I hope you'll be vocal on what is really happening with those two entities. This is important to your culture and I know you would be our best advocate," one of the commenters said. (READ: The other controversies of Nas Daily's Nuseir Yassin)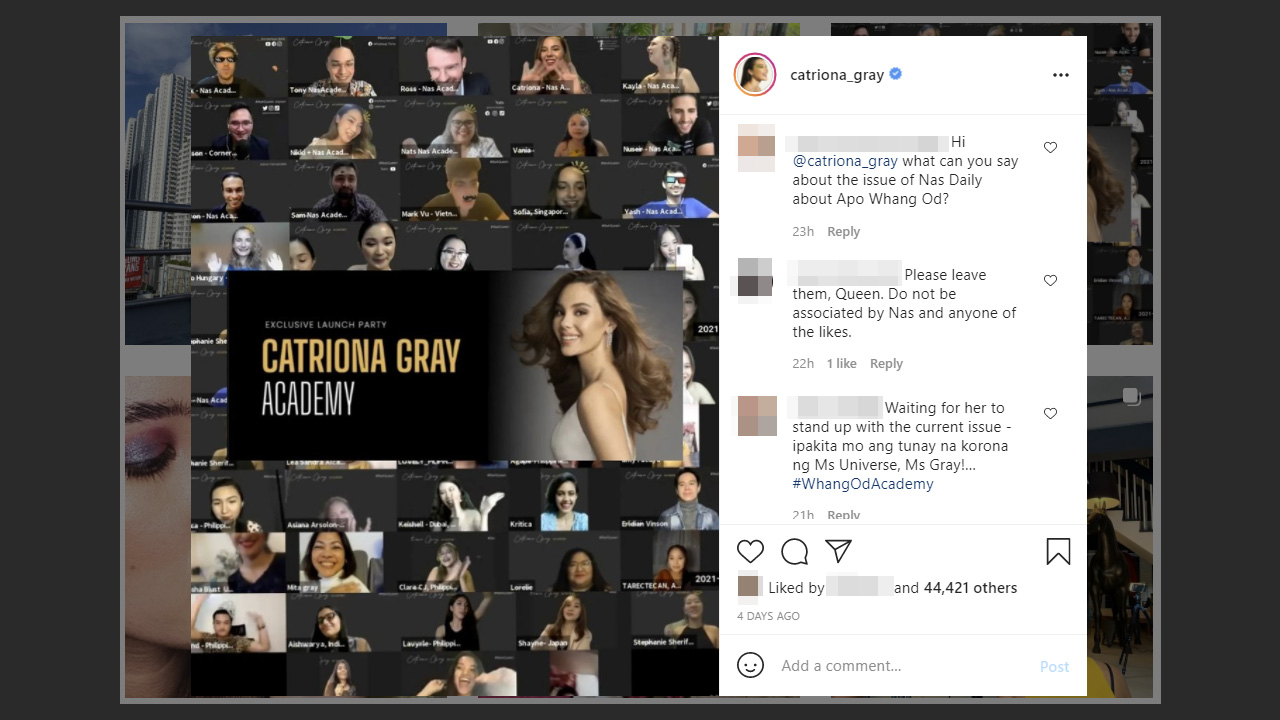 Entertainment management and production company Cornerstone Entertainment, its talent Catriona Gray, and the embattled Nas Academy announced Sunday, August 8, that they would hit pause on what would have been the Catriona Gray Academy.
On Soho's Facebook post where she shared the video of her interview with Yassin for Kapuso Mo Jessica Soho in July, commenters also asked for a public statement. "Ma'am Jessica, don't be the last to speak up. All followers are waiting for your stand," one user said.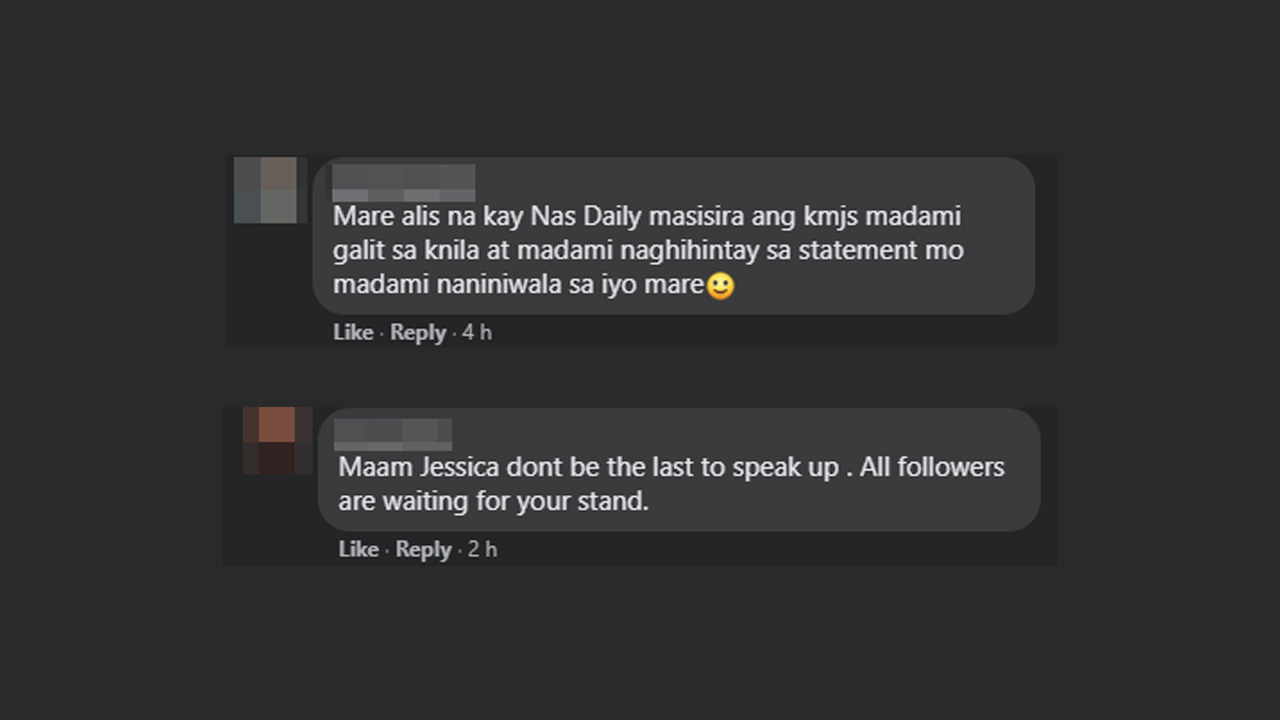 Other personalities who have current or upcoming courses on Nas Academy include fashion designer Michael Cinco; content creators and online personalities Erwan Heusaff, James Deakin, Mavrick Bautista, and Carlo Ople; singer Moira dela Torre; photographer Jason Magbanua; and finance motivational speaker Chinkee Tan. – Rappler.com