Qurium Media's forensic report says the attacks specifically targeted the section of Karapatan's website that shows its various reports and resources on the human rights situation in the Philippines
Rights group Karapatan was the target of cyberattacks in the past three weeks amid its calls against widespread killings in the Philippines, a digital forensics non-profit group found.
Sweden-based Qurium Media, in its latest forensic report, said it monitored "heavy and sustained" distributed-denial-of-service (DDoS) attacks against Karapatan's website in the past three weeks.
The attacks were proxied using at least 30,000 bots, with Russia, Ukraine, Indonesia, and China accounting for more than half.
"The attacker has modified the attack strategy a number of times during the past weeks, which illustrates his dedication to the task," the group said in its report released on Wednesday, August 18.
'Cowardly'
The DDoS attacks specifically targeted a section of the site which contains Karapatan's various reports and public resources on the human rights situation in the country. The website, however, did not suffer any downtime during these incidents.
In a statement, Karapatan secretary-general Cristina Palabay condemned the "cowardly" cyber attacks, adding that "we know whose interests these attacks serve."
"Specifically targeting Karapatan's online resources only means that these attacks were clearly trying to suppress our documentation and human rights work, and of course, the people's right to freedom of information," she said.
"These attacks only benefit those who want to silence us and our human rights work amid a pervasive state of impunity in the country," Palabay added.
Latest in many
The latest DDoS attacks monitored came a few months after Qurium Media detected similar incidents against alternative media outlets Bulatlat and Altermidya, which were allegedly linked to the Department of Science and Technology (DOST) and the military.
The DOST, however, denied the report's findings, calling them "unfounded and patently false."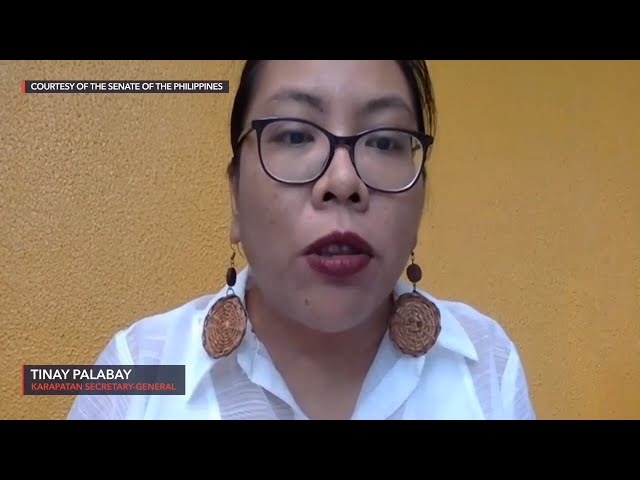 The cyberattacks also reflect both the online and on-ground situation faced by many progressive and human rights groups in the Philippines under President Rodrigo Duterte, including rampant red-tagging, arrests, and even deaths.
The CHR said in a July 2020 report that Duterte "created a dangerous fiction that it is legitimate to hunt down and commit atrocities against [them] because they are enemies of the State."
The United Nations, meanwhile, in 2018 tagged the Philippines as one of the countries where governments subject human rights groups to "an alarming and shameful level of harsh reprisals and intimidation." – Rappler.com