The newest DLC for 'Assassin's Creed Valhalla,' 'Siege of Paris,' comes out on August 12. Here's what we thought of it
The Siege of Paris feels more like an epilogue than a sequel to Assassin's Creed: Valhalla, which, technically, is what expansions are supposed to be. But what Ubisoft's latest release might lack in quantity, they more than make up for in quality, which you can even argue is contrasting to the original game's formula.
The French arc begins when your respective Eivor meets a Norse from the Elgring Clan, Toka, and a Frenchman, Pierre, who travel to Ravensthorpe with gifts and to warn the "Wolf-Kissed" about the French's potential invasion of your hard-earned settlement in England, under the command of King Charles the Fat of the Carolingian Empire. 
The two are accessible in the new constructible building, known as The Guesthouse.
True to tradition, Assassin's Creed introduces more real-life historical figures with the famous Count Odo and his ambitions also playing a key role. Eivor's protective nature ultimately leads to adventuring in France where he meets other integral characters, such as the vengeful Sigfred who seeks revenge for his brother's death, and the pious Queen Richardis, who aims to protect a special young soul.
In line with the medieval fantasy genre, the twist and turns are unpredictable. Veering away from plotlines of the original campaign (mythology) and Wrath of the Druids (magic), the Siege of Paris leans on the grounded viewpoint of Valhalla's storytelling, allowing appreciation of majestic, artistic, and romantic 9th century Paris. 
But it is also brimming with danger and a plague. Ubisoft recommends a power level of at least 200 before beginning this expansion's arc and battle-hardened players will face opponents whose levels are adjusted accordingly. Paris has provided the toughest adversaries thus far, whether that be boss battles or minor counterparts. Only fans of mythical creatures might be disappointed.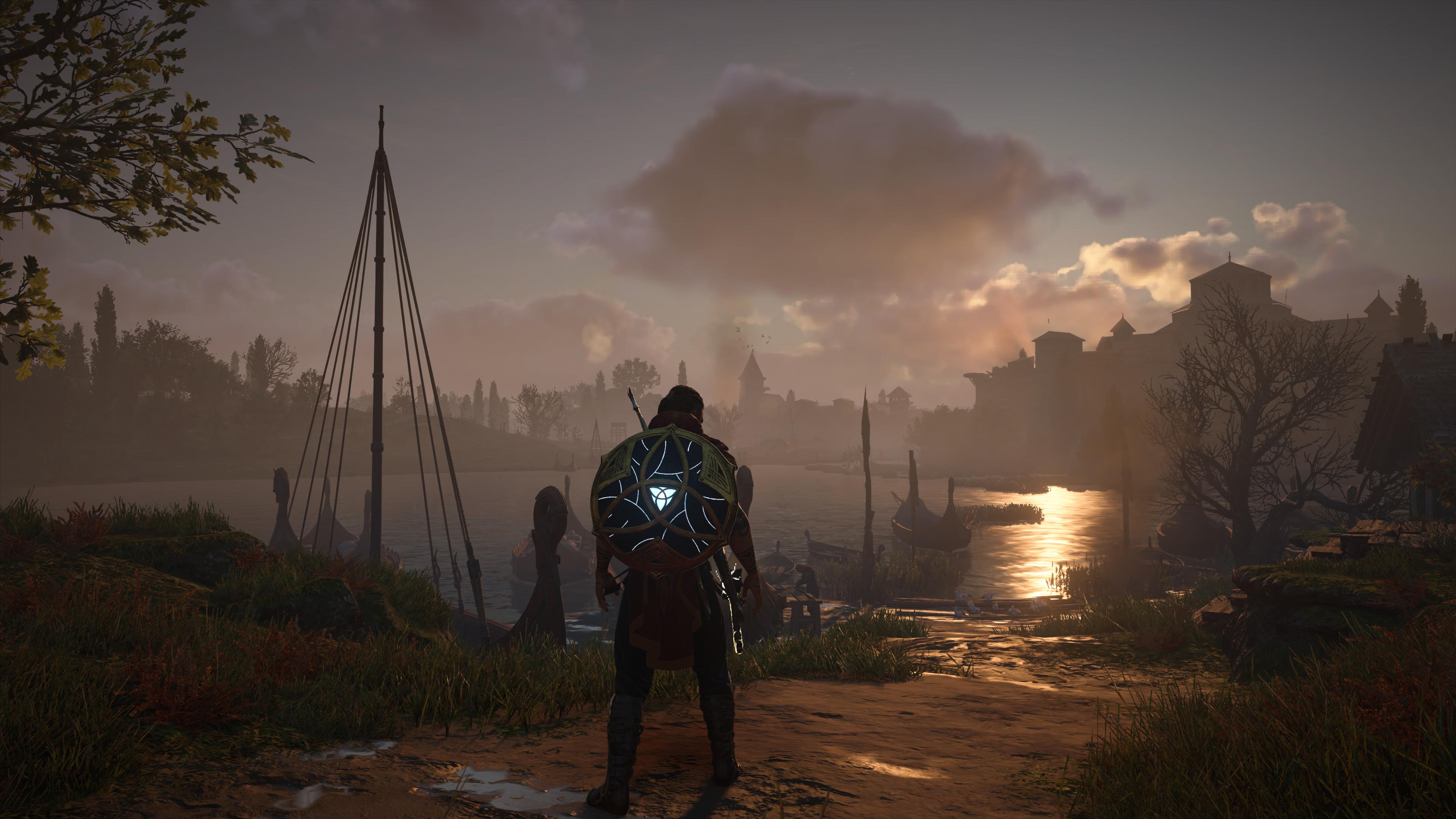 Watching the adventures of Ragnar Lothbrok (referenced in the game) in the show Vikings prepared me for the rangy artillery preferred by the French. I stubbornly clung to the Mjolnir because that was my comfort zone. But I eventually shifted to what would be a more effective weapon, the sword, after reaching my limit of annoying attacks from Arbalists and Gedrihts who seem to multiply in number. 
Speaking of hindrances, Siege of Paris introduces rat swarms. Frolicking in the slums isn't as easy when unkillable rodents are constantly chewing away at your health bar, and the only way to rid of them is by methodically forcing these rats to a tunnel that you have to then close off before they return for second servings.
France's small map works to the advantage of the central plotline. Nearly every objective is connected to the narrative – in distance and pace – save for the usual raids, mysteries, artifacts, and wealth. There are also worthy challenges to test your wits against a cavalry, cavalier, or duelist.
Each important non-playable character presents Eivor with questions in fate and judgment that lead to various outcomes, as sticking to the principles you established in the first two campaigns will be put to task. The Siege of Paris arouses familiar conversations and philosophies about religion, politics, war, and love, but tied together with a ribbon the same shade of crimson that wraps France's outlandish castles.
The expansion welcomes the return of infiltration missions (5 in total), where assassinating high-profile NPCs involves stealth, wits, and cunning rather than brute force.
There is still the option of going berserk – Eivor is a Viking after all – but efficient strategizing proves to be the best weapon in completing quests in this expansive open world, where activities seem endless. It might not have the same allure that original Assassin's Creed's devotees crave a return to, although it does enough to whet a long-time fan's appetite. 
Always present in the shadows, the hidden bureau presents itself as one of the main quests when it comes to exploration. Completing the tasks will result in added lore contributing to the overall literature of the franchise and the chance to brandish a weapon that will let you cut down your foes in fiery passion.
Rebel missions play a key component in helping insurgents resist the forces of King Charles. Succeeding in these tasks will increase the infamy of the rebel alliance and earn upgrades to their overall strength through Pierre. Additionally, there are many new weapons, armor, and abilities for a new playing experience. There might even be a lover or two.
When one looks for a break, exploring the lush countryside of Francia or sailing the River Seine are delightful experiences – just watch out for the occasional wolf.
The heart and soul of Siege of Paris is its story, which takes less than 10 hours to defeat. The secret to any great tale no matter the medium is a great villain. Charles The Fat doesn't compare to God-like antagonists such as Odin or Baldur, but the internal struggle he battles – the "diablos" in his head – lead to an uncompromising and ruthless king who is as capricious as the wind's direction.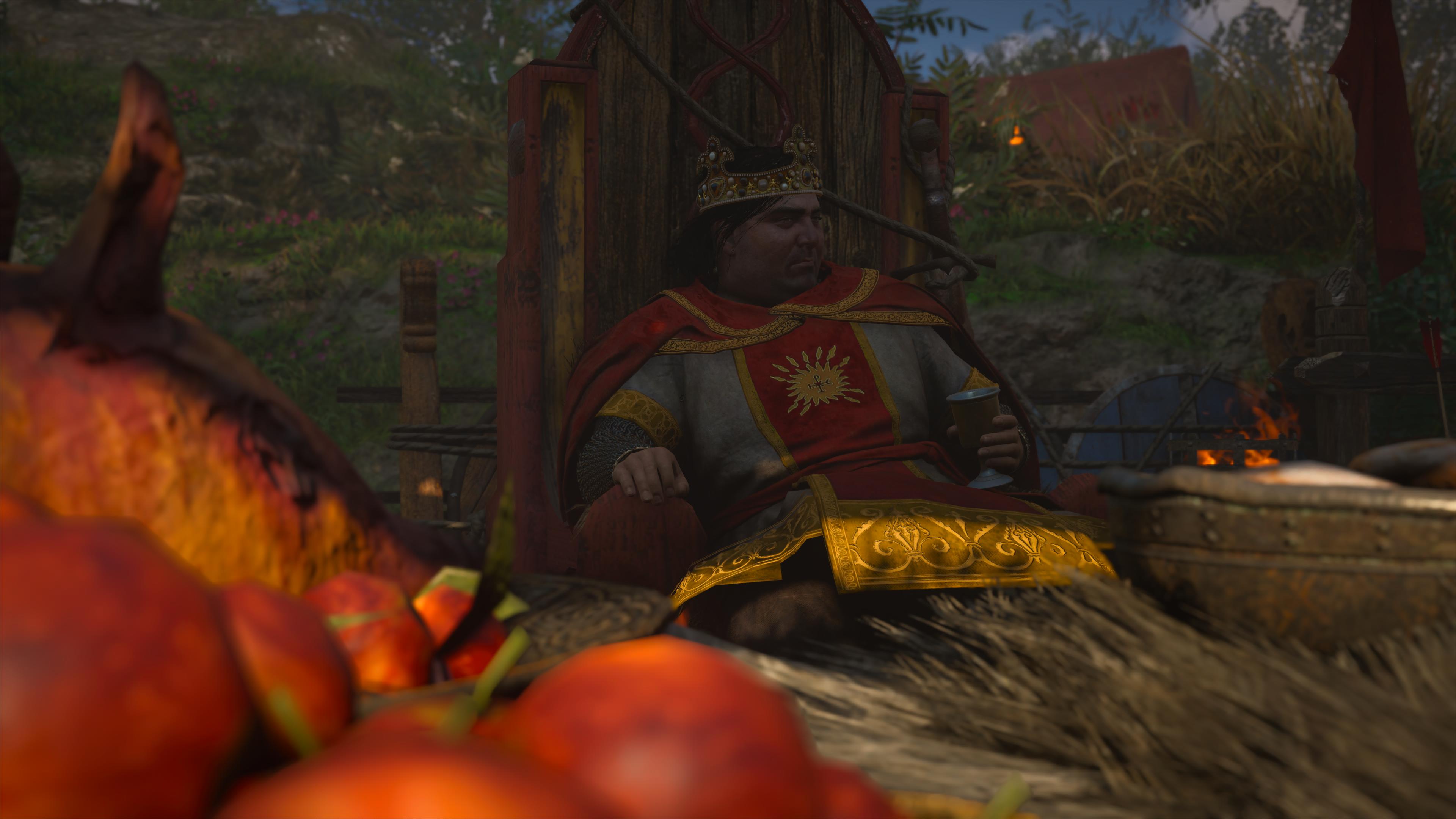 But as Eivor reinforces: the strongest winds can topple even the strongest trees.
And Charles The Fat is strong in more ways than one.
Verdict
Using history as its reference point, Ubisoft promotes The Siege of Paris as the most ambitious raid in Viking history. That's not exactly the sentiment players might feel once they get their hands on this expansion, although the difference of reality from expectation will work to their favor.
It is through Eivor's adventures in remarkable France that the franchise takes its story-telling up a level, while maintaining the integrity of side quests and correlating activities to keep players glued to their seats.
The added challenge of opponents and the unique methods required to outlast them promotes new ways to play an old game, almost like experiencing new moments with an old friend.
By the time gamers are done with this expansion, plenty of them will feel at one with their own Eivors. Such is the effect of countless adventures together.
Like a cold glass of cabernet on a beautiful summer night, The Siege of Paris does enough to hit the right marks. I give it a 9 out of 10.
For our review of the original game, click here.
For our review of the Wrath of Druids expansion, click here.
(Disclosure: Review code for PS5 provided by Ubisoft. Assassin's Creed: Valhalla – Siege of Paris is available on August 12.)
Naveen Ganglani is a podcast host and writer for Rappler. He loves sports, video games, film, television, and pizza. You can follow him on Twitter or Instagram. You can reach him at navsganglani@gmail.com.