This is AI generated summarization, which may have errors. For context, always refer to the full article.
If you want to get your hands on an RTX 3080 and a Ryzen 9 5900HX now, check out the Strix Scar 17
ASUS recently lent us a Strix Scar 17 gaming laptop. The first thing that caught my attention was the box it came in. It's huge, about 3 times as large as the usual laptop box.
Apparently, that's because the unit ASUS sent us was for the bundle. Inside were an ROG Chakram Core mouse, ROG Delta gaming headset, an ROG backpack, an ROG GC21 Eye webcam, along with the hefty Strix Scar 17. It's the ultimate loot box for the gamer who has everything…except for an RTX 3080 GPU.
We've heard that it's pretty hard to come across an RTX 3080 lately, or any RTX 3000 series chip for that matter. Just for actually being available, the laptop gets some brownie points. Before we got our hands on this one, the 3000-series GPUs had felt more like an object of myth. The same can be said for its AMD Ryzen 9 5900HX, a chip that's giving rival Intel a run for its money, especially when it comes to gaming performance. This is one of the most powerful offerings in the market now.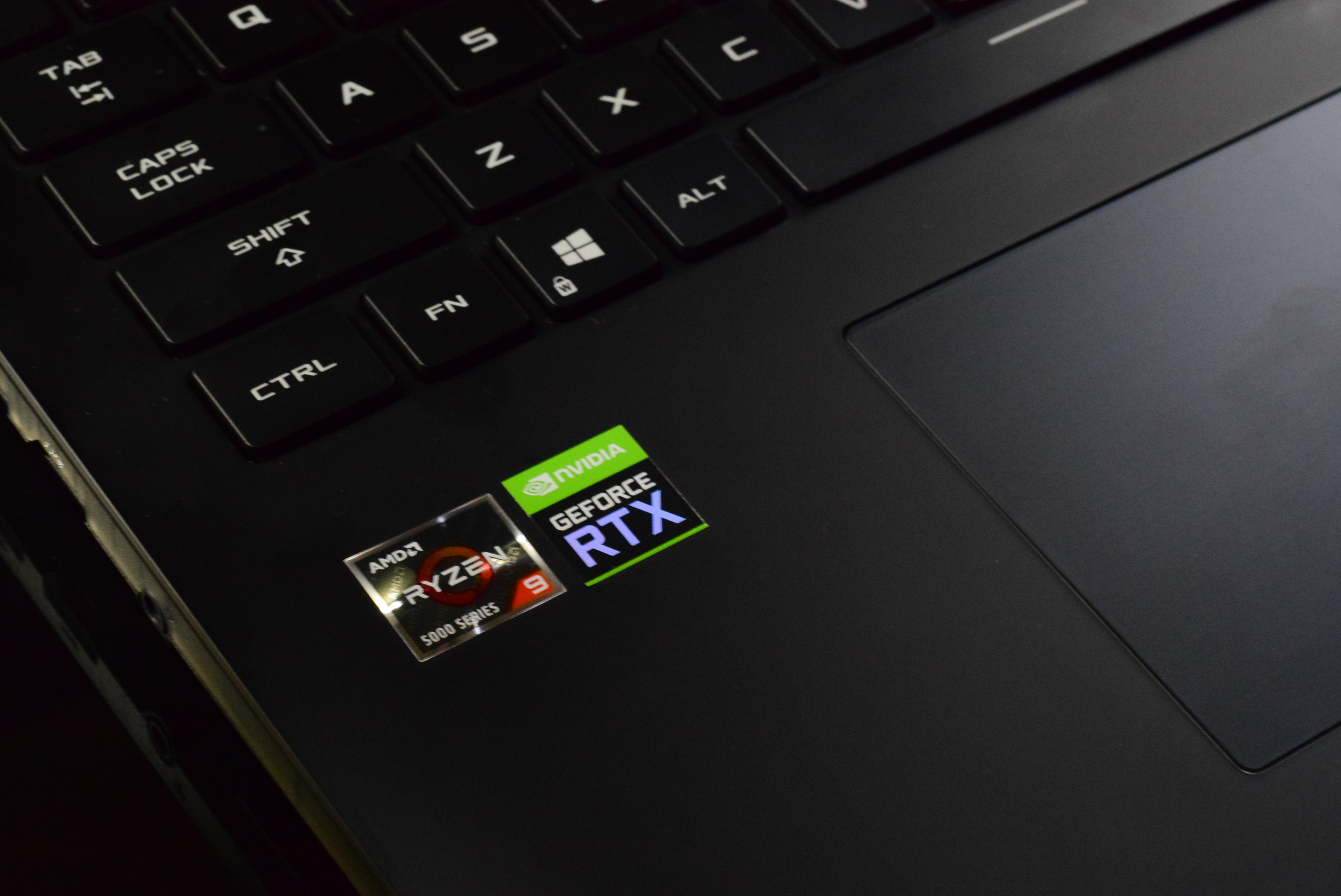 The whole bundle is P200,000 but it's cheaper than the competing 17-inch, RTX 3080-equipped laptop from MSI, the GE76 Raider at P210,000; while the comparable RTX 3080-equipped Lenovo Legion 7, which does have a higher 1440p resolution than the 1080p of the Strix, will not be in the Philippines until maybe around June.
Similar models from HP, and Dell and its subsidiary Alienware, do not appear to be locally available at the moment. If you plan on going big with your gaming laptop purchase this year in the Philippines, the Strix Scar 17 is hard to beat.
I expected the Strix Scar to look louder but was pleasantly surprised that its design isn't all too distracting on your desk. Something about its look just works, completely embracing its personality as a pure gaming laptop. I wouldn't call it subtle with its Transformer-like aesthetic, the huge angry-eyes ROG logo on the back of the display, a semi-transparent portion on the main body, and blaring ambulance lighting. But I can live with it simply because the laptop is truly confident with what it is: the gaming equivalent of a screaming sportscar.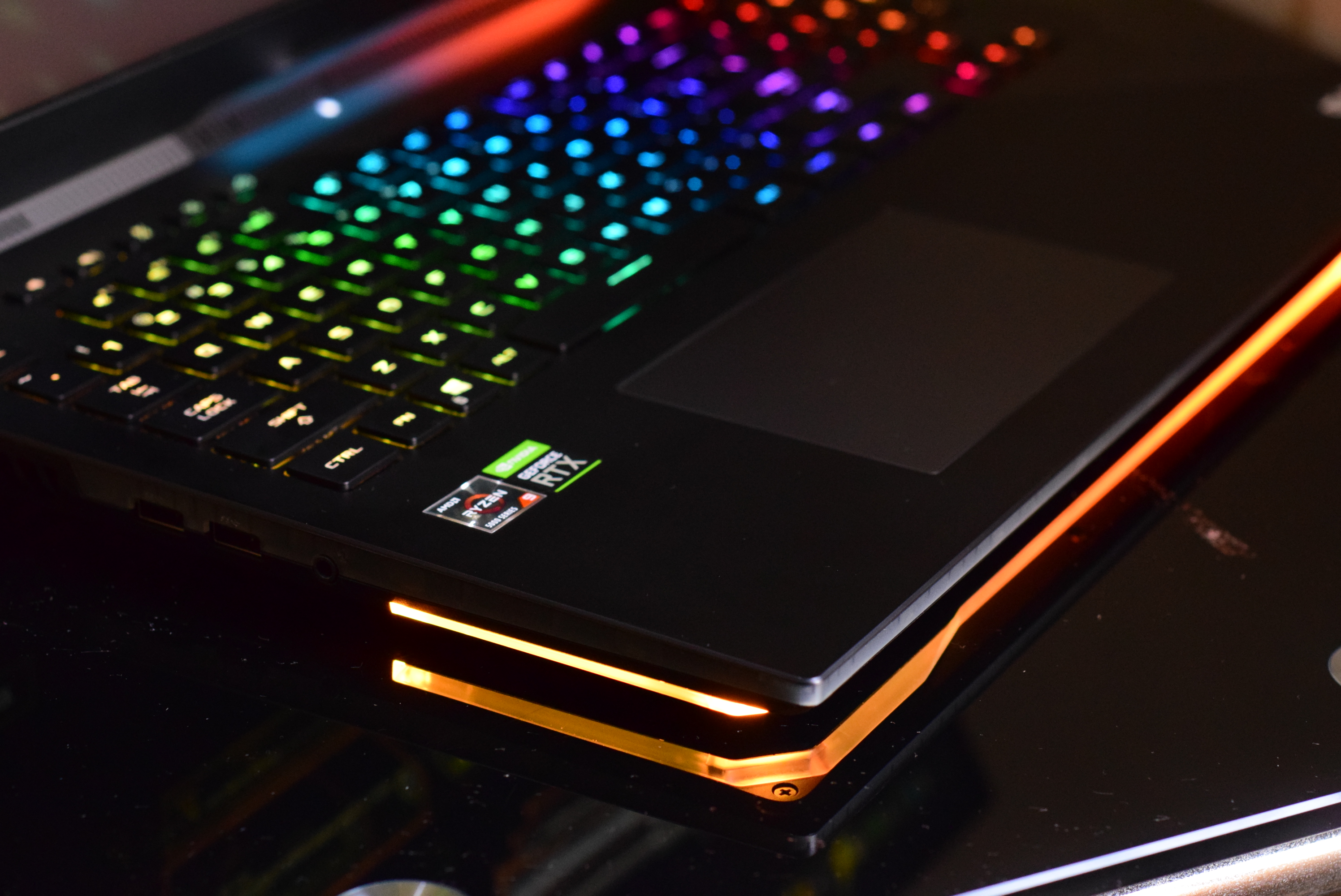 We also love the fact that it has an optical mechanical keyboard, which is something you really don't usually find in laptops. It's satisfying to type on the device, unless you're not a fan of the clickety-clack of mechanical keyboards. The combination of the mechanical feel plus the very short key travel is a winner.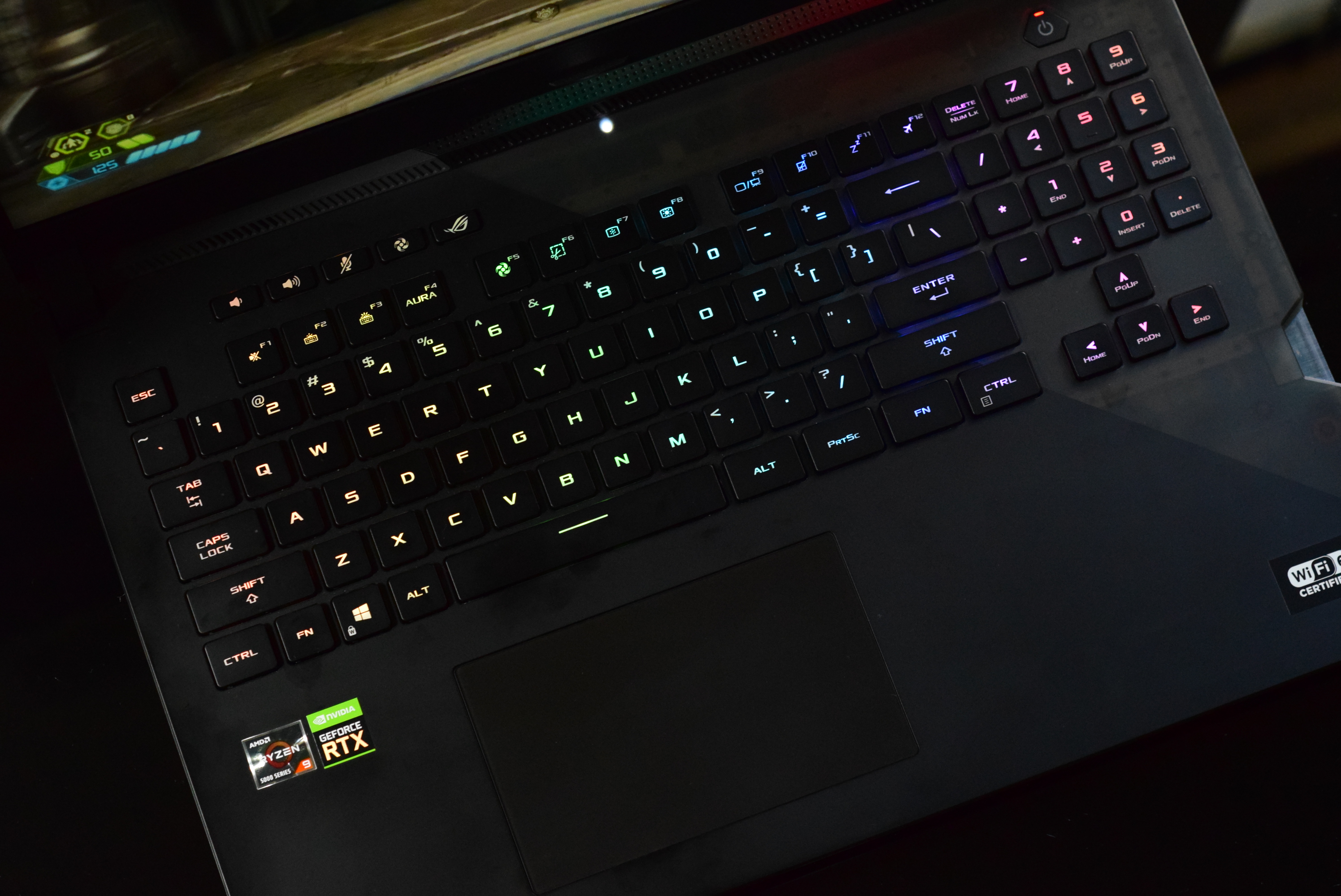 A slight concern for those who use their laptops for work meetings or streaming games: it doesn't have a built-in webcam. You'll have to use the separate webcam included in the bundle, which could be a hassle if you'd been planning to lug this around.
For its screen, it has a 1080p IPS display with a 300Hz refresh rate, which means things can get buttery smooth, especially for older e-sports shooters such as CS: GO or Dota 2. Ultra-competitive players will definitely find use for the 300Hz refresh rate. Newer games with all the bells and whistles turned on should make it past the 50 to 60 frames per second (fps) mark easily, especially at 1080p.
There's a case to be made here though for laptops with a 1440p resolution and 165Hz display such as the Lenovo Legion 7 – as the higher resolution may provide more visual impact than a 300hz refresh rate for most purposes. The 3080 is a powerful GPU but it's not enough to push modern games to 300 fps anyway.
A bonus with the 300Hz display: using the computer on regular tasks such as browsing is so much smoother.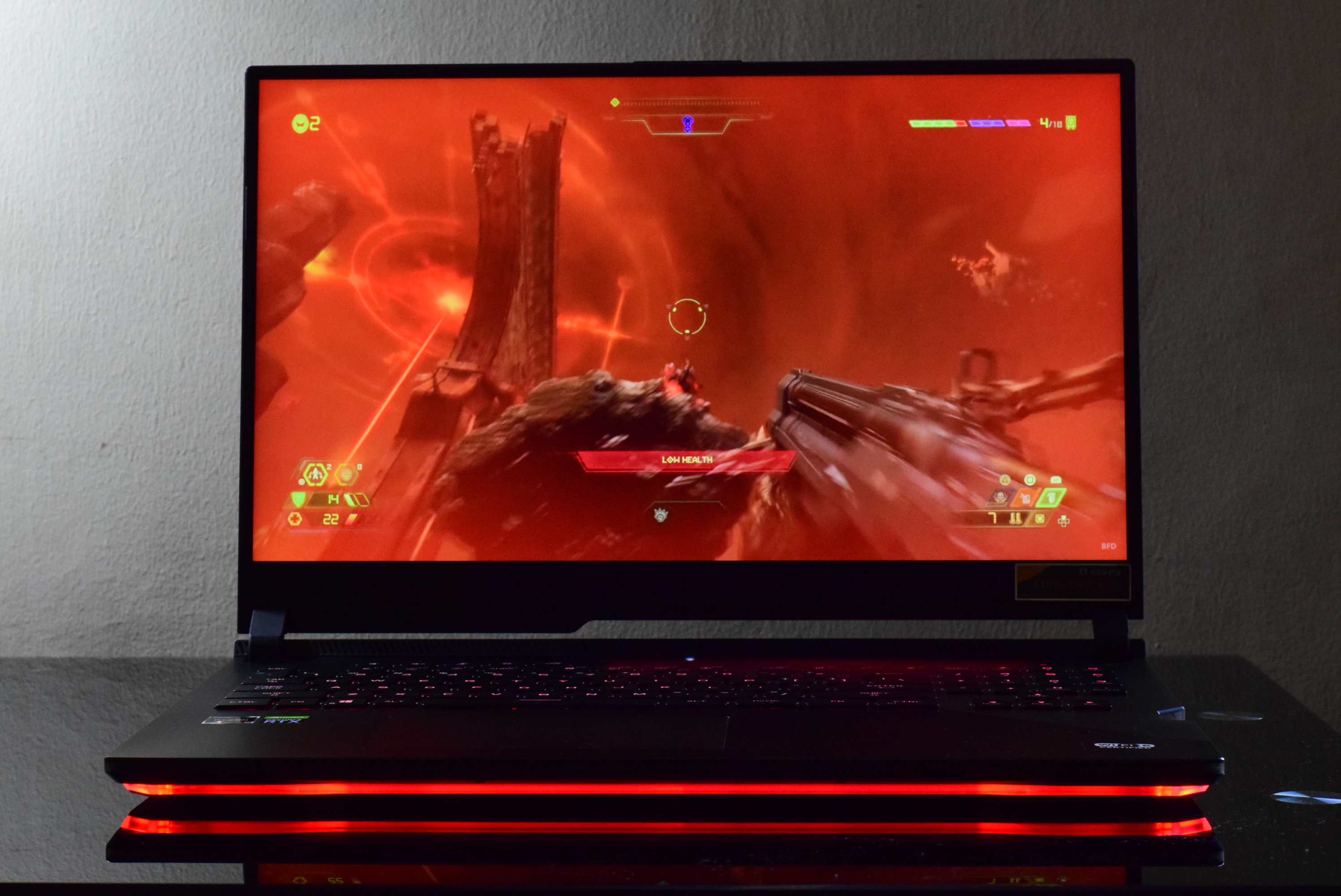 The sound quality of the speakers are far greater than the quality you'd find in regular devices. It's punchy, and the force of the audio rumbles on the body of the laptop, almost giving you extra vibration feedback when playing. Mind you, while it's better than most – especially at separating the multiple audio cues present in a game – it still can't beat a dedicated audio system.
The soft-touch paint on the main body is also a solid nice-to-have. It's smoother than most surfaces you'd come across on a laptop, so there's less friction on your palm.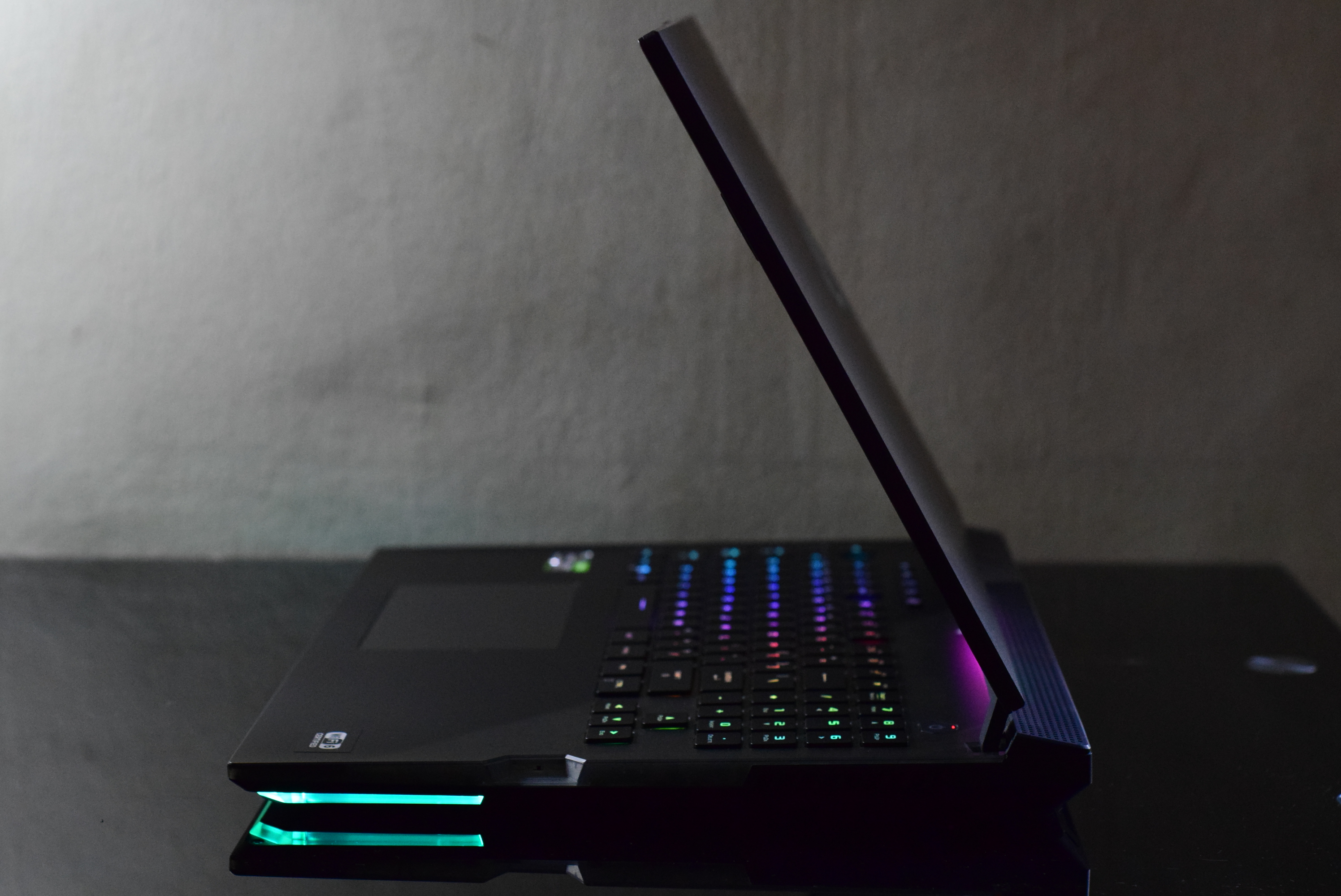 It's a solid package for anyone in the market for a laptop in this price tier, but I did wish there was an option for a cheaper non-bundle purchase for those of us who just want the actual laptop. The current rarity of the RTX 3000 series GPUs and the Ryzen 9 CPU adds to its appeal, while the mechanical keyboard, the speakers, and the soft-touch paint allow it to gain some separation from competing laptops. – Rappler.com