The Motorola Edge 20 Pro gives a taste of premium flagships with an excellent 144Hz OLED display but it's not without some caveats
This article first appeared on SolidStateNow.com
Disclosure: Motorola lent a unit for this review
Motorola on Friday, October 15 launched its 2021 flagship Edge trio in the Philippines: the Edge 20, Edge 20 Lite, and Edge 20 Pro. And, no, the brand did not skip generations, it just jumped straight to 20 from last year's Edge and Edge+. I had some hands-on time with the top-end Edge 20 Pro ahead of its release. Here are my thoughts. 
The first thing that jumped at me about the Edge 20 Pro is the 6.7-inch display, which hits my personal sweet spot with regards to screen size. While it abandons the curved waterfall display of its predecessors – something that set this series apart from the brand's other offerings – you still get a lot of screen real estate to work with here. 
OLED panel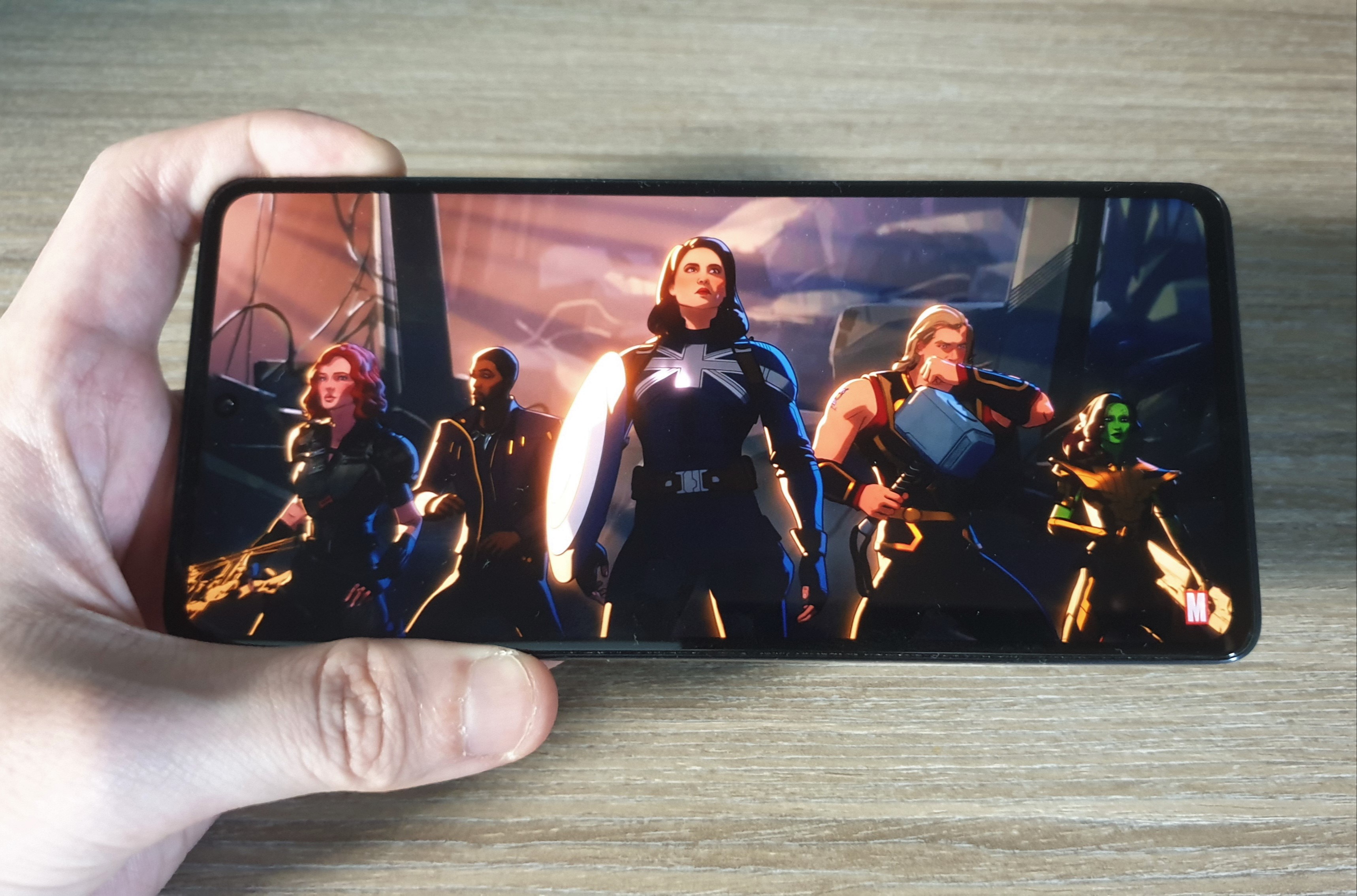 I particularly love that Motorola went with an OLED panel with HDR10+ support. Usually, for smartphones in this price segment, you'll get an LED or LCD panel, which is fine. But I always prefer OLED panels as they tend to have a more cinematic look, where you get richer colors and deeper blacks. And that's true here. 
The panel also has a refresh rate of up to 144Hz, which means that it can refresh the image up to 144 times per second, making the animations and on-screen motion feel smooth and fluid. A lot of smartphones are now coming out with 90hz and 120Hz displays, but 144Hz, for the most part, has been exclusive to the more expensive premium flagships. So the feature's inclusion is a huge plus in my book.
Functional design
The design itself looks and feels sleek for the price. It's not as striking as the original Edge, but it feels a lot more functional. The slight heft, the flat edges, the placement of the buttons – all of it just feels right for my own hands. The power button also doubles as a fingerprint scanner, which is responsive enough to open your phone in a flash. 
What I don't like is that it doesn't come with a 3.5mm headphone jack and a microSD card slot. For some, these are forgivable omissions, and I get that. I myself can probably overlook the absence of the microSD card slot. The lack of a headphone jack, however, is a little harder to ignore since the built-in speakers aren't very good.
Great camera performance 
For cameras, the Edge 20 Pro has a triple rear camera setup, consisting of a 108MP f/1.9 lens, a 16MP f/2.2 ultra-wide lens, and an 8MP f/3.4 periscope lens with up to 5x optical zoom. 
I love the camera performance here. Photos taken with the main camera come out with plenty of detail, and there's not a lot of post-processing involved. I always appreciate it when there's minimal to no color correction from the algorithm and everything looks natural.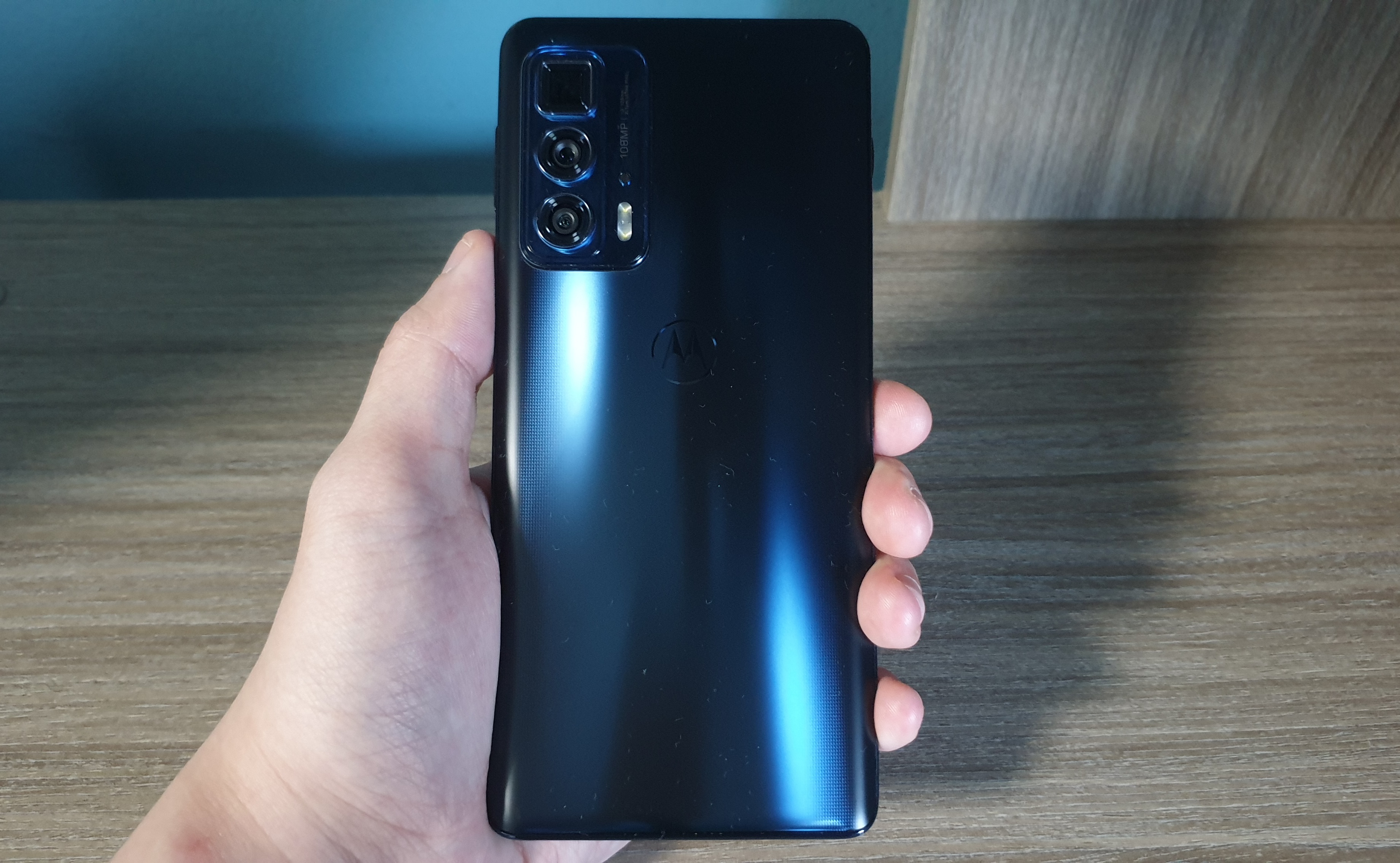 If you want to further highlight details, you can use the Ultra-Res setting in the camera app, which allows you to shoot with the full 108MP resolution. Shooting in this setting makes everything in your photos come out sharper. It's nice to use if you want to eventually crop your capture or blow it up on a bigger screen. Otherwise, I'd stick to the standard setting as it's more than good enough for almost all kinds of photography needs. 
The ultra-wide camera, meanwhile, is almost equally as capable as the main camera. Once again, photos come out looking nice and natural with good contrast and exposure. The only trade-off for the extra field of view is in the details. It's not a drastic drop, but it's noticeable enough when you look closely. 
The 5x optical zoom on the periscope lens is not bad as well. I've seen better implementations but the performance is far from bad. There's just enough detail in photos to be considered usable at 5x. Anything beyond is no good, making the 50x digital zoom sort of an unnecessary gimmick. 
I kind of have the same opinion about the night mode – I've seen better but it's not bad. Expectedly, the details are soft. Sometimes the software will try to compensate for this by sharpening different elements of photos, which rarely looks good. What I do like though is that the cameras still manage to capture shadows quite nicely even in very dim environments. 
The 32MP is pretty good too, with it performing decently during both daytime and nighttime. Photos captured are in 8MP resolution by default, which I think is adequate for selfies. 
Stock Android
Under the hood, the Edge 20 Pro packs a Qualcomm Snapdragon 870, a chipset that's now almost two years old. And for its age, it can still go. I mean it'll probably be hard to tell the difference between it and the Snapdragon 888+ unless you run tests and look at numbers. But from just running apps alone, the 870 is powerful enough to handle all the tasks you could possibly throw at it. I tried playing Pokémon Unite and it ran smoothly. 
The Snapdragon 870 is paired with 12GB of RAM and 256GB of storage, which I think is already a generous combo. It's just worth noting again that the lack of a microSD slot means that there's no way to expand the storage. 
Similar to all of Motorola's previous releases, this new flagship runs on a stock version of Android with just a few tweaks and added features. For this one, it's Android 11. I love this about the brand's smartphones. The interface is clean and easy to navigate. No dramatic overlays and bloatware. Plus, you can use Motorola's gesture-based actions, such as the always handy double chop flashlight toggle. 
For battery, the device is powered by a 4,500mAh pack, which can last about a full day of heavy use. I had the 144Hz setting on all the time and I managed to get about 15 to 18 hours of browsing the web and streaming videos on YouTube. You can likely push the number further with the high refresh rate setting turned off. So I'd say battery life is not bad. 
Motorola claims that you can get nine hours of power from just 10 minutes of charging. From my own tests, I think this is only true if you use the device conservatively. But your mileage can vary. 
When it comes to charging, the device can go from 10% to a full charge in a little over an hour. Sadly, it doesn't have wireless charging. 
At P29,995, it's a solid pick for anyone who wants a taste of flagship features for a budget-friendly price. I'd recommend it if you don't use up a lot of storage space and already own a pair of wireless headphones to use. 
Then again, the device could soon be facing strong competition in this segment. Xiaomi's soon-to-be-launched 11T series offers more of the same experience with a few notable upgrades. The 11T Pro, for example, houses a more powerful Snapdragon 888 chipset and a bigger 5,000mAh battery pack. Xiaomi has yet to reveal details regarding price. So if you're not in any hurry, why not wait and compare again after the 11T's launch. 
Some of the specs of the OnePlus 9, which was launched earlier this year, are also quite similar. But it's more expensive at P38,990. Those extra thousands get you a Snapdragon 888 chipset, stereo speakers, and a slightly bigger battery with wireless charging. The display is about an inch and a half smaller, though, and tops out at 120Hz. 
Looking at the entire package as a whole, the Motorola Edge 20 Pro satisfies a lot of my personal wants and needs out of a smartphone. This includes a big, bright display, a modern design that's comfortable in my hands, and great all-around performance. The cameras here are superb too. – Rappler.com