After the unique-looking FInd X and Find X2 Pro, the Find X3 Pro mimes the iPhone 12 Pro's rear camera array
Last year's well-received Find X2 Pro proved OPPO was no slouch when it came to developing a high-end, flagship smartphone, packing a lot of the bells and whistles of its competitors into an elegant – albeit expensive package.
This year, the company is back with a follow-up, the Find X3 Pro, a new flagship that's looking to shake up the premium space that's now being occupied by the likes of Samsung's Galaxy S21 and Apple's iPhone 12 series of phones.
Looking at the phone from the front, the first thing we noticed is that it looks almost, if not completely, identical to its predecessor, down to the size of the bezels and the placement of the notch cutout. This is a huge win, given how the X2 Pro's screen was one of its key selling points.
It retains the 6.7-inch OLED display, which features QHD+ resolution along with an adaptive 120Hz refresh rate. Adaptive refresh allows the display to be more energy-efficient by adjusting the refresh rate depending on what app is being used – the same as the S21's display.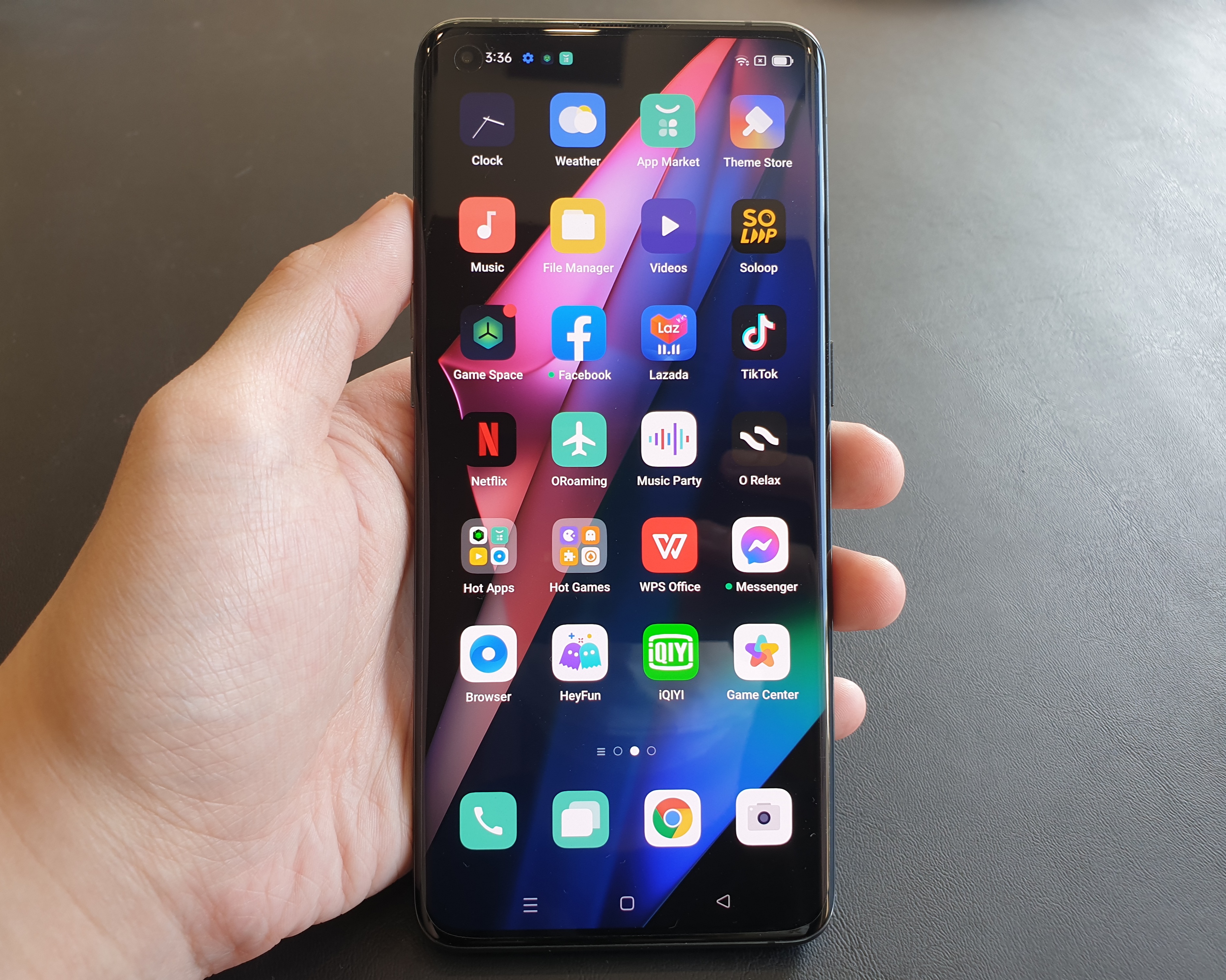 OPPO touts that the phone's screen is also capable of producing up to a billion colors, improving color reproduction and contrast in the process. The difference is not dramatic, but it definitely helps what is already a great display standout against the competition. Combine this with the screen's size, and you have an immersive viewing experience that's excellent for the on-the-go binge sessions.
Copying the iPhone 12 Pro's camera module
The back panel, meanwhile, is where the Find X3 Pro's design starts to become its own – for better or for worse. On the one hand, the glass back panel is attractive and eye-catching with the reflective surface and the camera module being seamlessly built onto it. On the other hand, however, the module itself is unashamedly a direct copy of the iPhone 12 Pro's – the only difference being that the arrangement here is inverted.
While phone companies borrow ideas and design cues from each other all the time, it seems like OPPO wasted an opportunity to innovate on this front.
The company is not really doing themselves any favors in brand recognition by copying from one of its competitors. It's not like they're incapable of designing something they can call their own. Take the Find X2 Pro; that phone had a pretty distinctive design that was both luxurious and beautiful. The original Find X in 2018 as well had a novel design that signaled that the brand was ready to establish its design signature. That's why we can't help but feel a tad bit disappointed that they went with this decision for this release.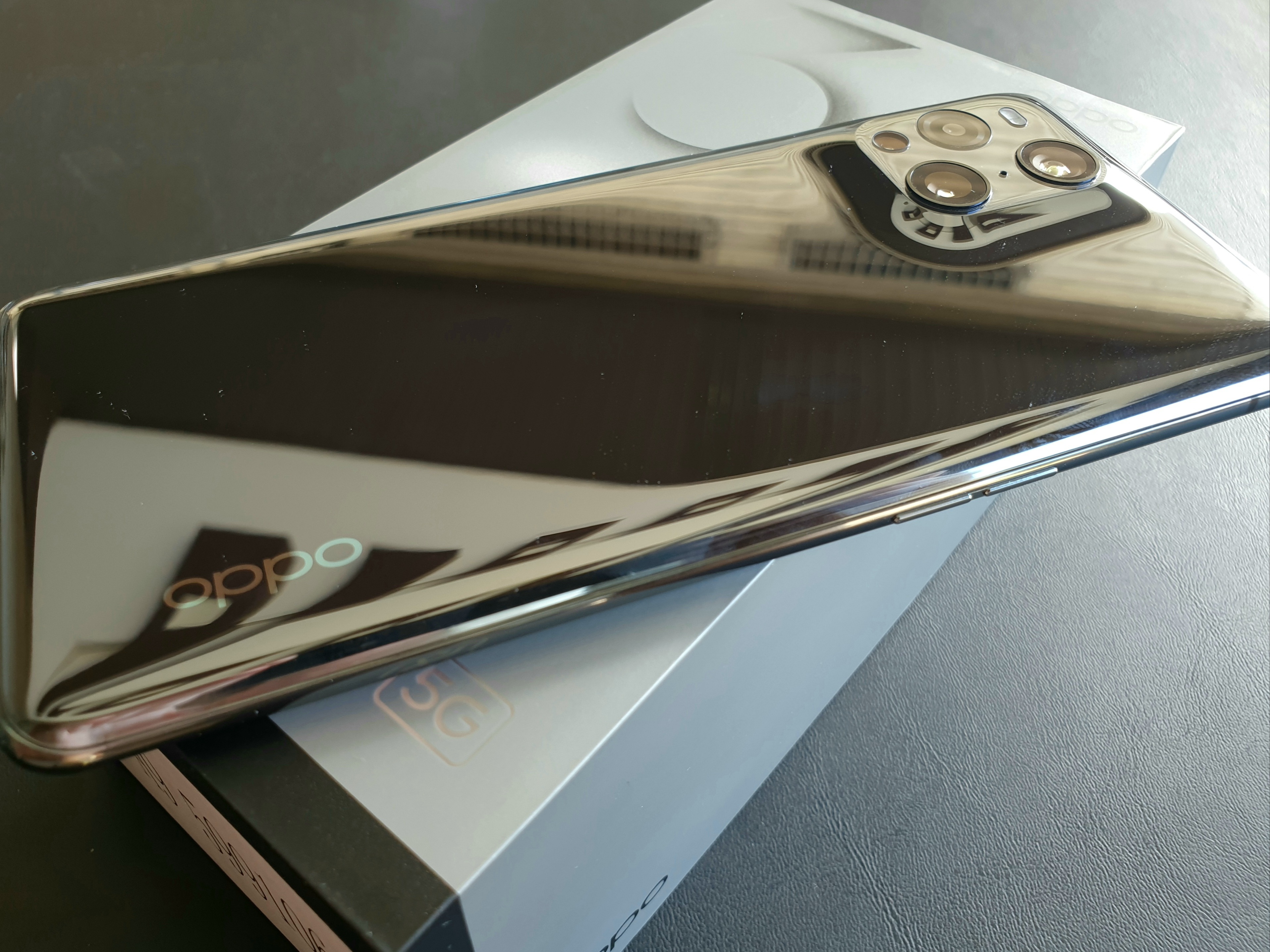 Another noteworthy selling point of the Find X3 Pro is that it houses a Qualcomm Snapdragon 888, which is one of the best mobile chipsets available right now with regards to performance and graphics numbers, paired with 12GB of RAM. That's more than enough to handle playing the most demanding games in the highest graphical settings at a stable 60 frames per second. Having these numbers when gaming helps you get more out of that high refresh rate display.
The phone also supports 5G connectivity, which is now kind of the norm for premium flagships of this generation.
Stellar snappers
For cameras, the Find X3 Pro comes equipped with two 50MP Sony IMX 766 sensors, one for wide and one for ultra-wide angles; a 13MP telephoto sensor with 5x hybrid zoom and up to 20x digital zoom; and a 3MP microlens sensor with up to 60x magnification.
As with all of OPPO's Find X phones, the cameras here are impressive. They're versatile enough to handle different lighting conditions without overdoing the post processing, resulting in sharp and natural-looking images. The night mode is exceptional too, managing to squeeze out tiny details in dark shadows and unlit corners of a frame.
Up front, the phone has a 32MP selfie sensor, which similarly delivers on image quality.
The cameras here don't really do anything revolutionary, but it packs all the hardware and software chops to stand alongside other heavy-hitting premium flagships.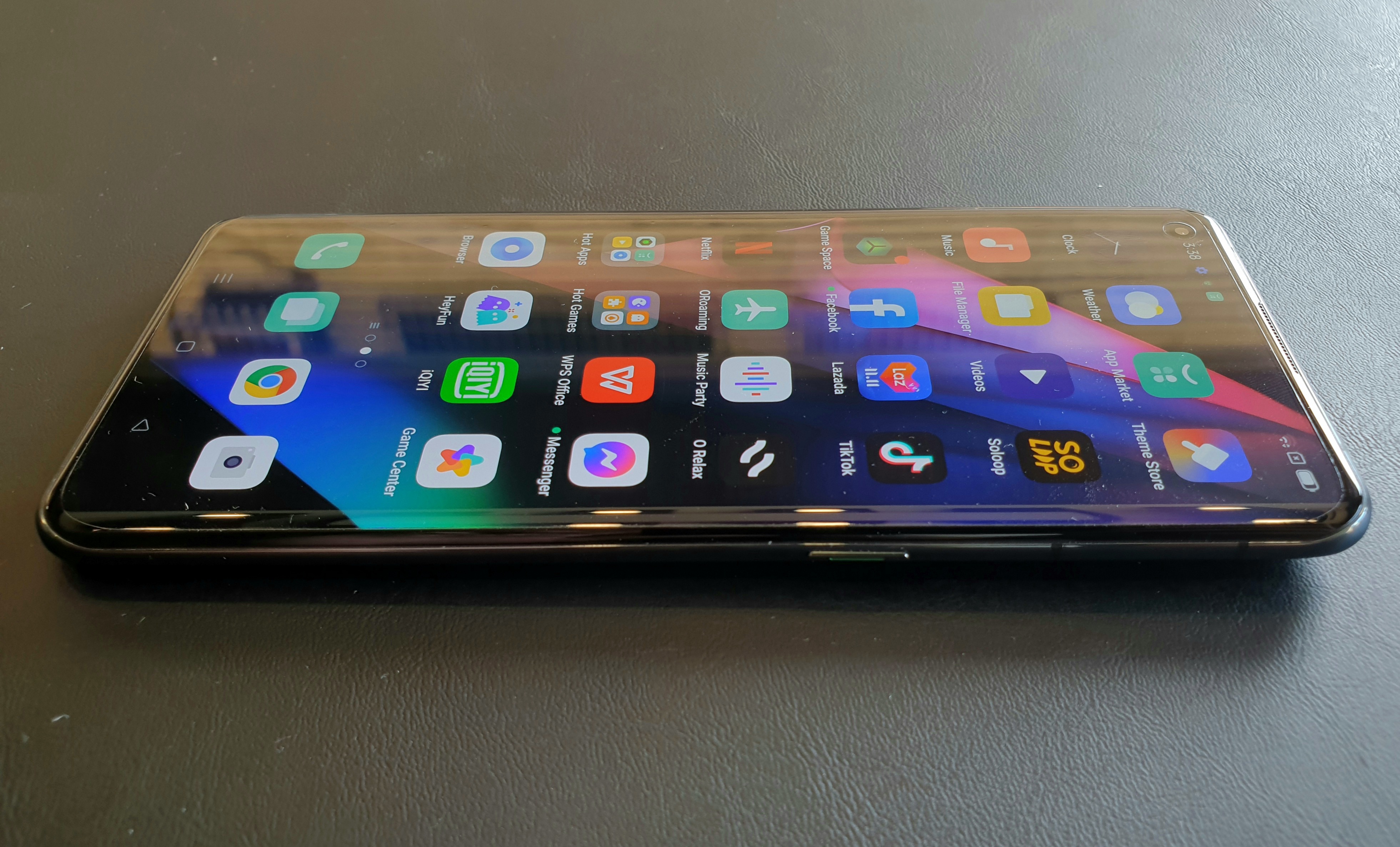 The Find X3 Pro also bumps the X2 Pro's 4,260mAh battery up to 4,500mAh – a welcome upgrade. In our own tests, the phone lasts about a day to a day and a half on a mix of browsing, streaming, and gaming with the screen's refresh rate set to high. That's not too shabby considering how taxing high refresh rate screens are to battery life. It also charges relatively fast, going from 0 to 100 in a little under an hour and a half.
Speaking of charging, we're really pleased that OPPO seems to be bucking the trend of not including chargers out of the box, with this release coming packed with a 65W charging brick, a USB-C cable, and even a pair of earphones. The earphones are USB-C as the phone, similar to its predecessor, doesn't come with a 3.5mm port.
This means that you can't plug the charger and the earphones at the same time. Fortunately, the Find X3 Pro features reverse wireless charging, which was missing from its predecessor.
No local launch details yet
Overall, the Find X3 Pro is an all-around upgrade from its predecessor and then some. There are only two things that we can think of that's holding it back: the design of the camera module and its potential price.
We think the decision to copy the iPhone 12 Pro's camera module takes a bit of the appeal out of the phone's otherwise attractive design. You surely don't want anyone mistaking your phone for another when you're paying tens of thousands of pesos for it, right?
As for the price, if the device can go under P60,000, it'll be a lot more palatable. Last year's Find X2 Pro was launched at P65,990.
Although, we always make the argument that it's becoming less and less practical to purchase premium flagships when budget-friendly alternatives offer more of the same for a fraction of the cost.
The Mi 11, for example, also touts a Snapdragon 888 chipset but only costs P36,990. That, of course, is only a quick comparison. There's likely a lot more that might factor into your purchasing decision than just the chipset. What we're trying to get at here is that these expensive phones only ever feel worth it if you have the cash to spare.
If you do actually want to indulge on a premium phone, this has a stunning display and top-end specs. As of writing, however, OPPO has no plans yet of launching the phone locally. – Rappler.com
Shop smartphones online with this Shopee voucher.