A solid pick for anyone who's after an all-around budget phone
Disclosure: This article contains affiliate links from our partners. We earn a small commission when you shop using these links.
With the holiday season almost upon us, Xiaomi sub-brand Poco appears to be making a strong case for why you might want to include its latest offering in your Christmas wish list. Launched last November 9, the Poco M4 Pro 5G has a starting price of P11,990 and features a 90Hz refresh rate display, 33W fast charging, and 5G support. 
We managed to get some hands-on with the phone. Here are some of our initial thoughts about it.
Misleading design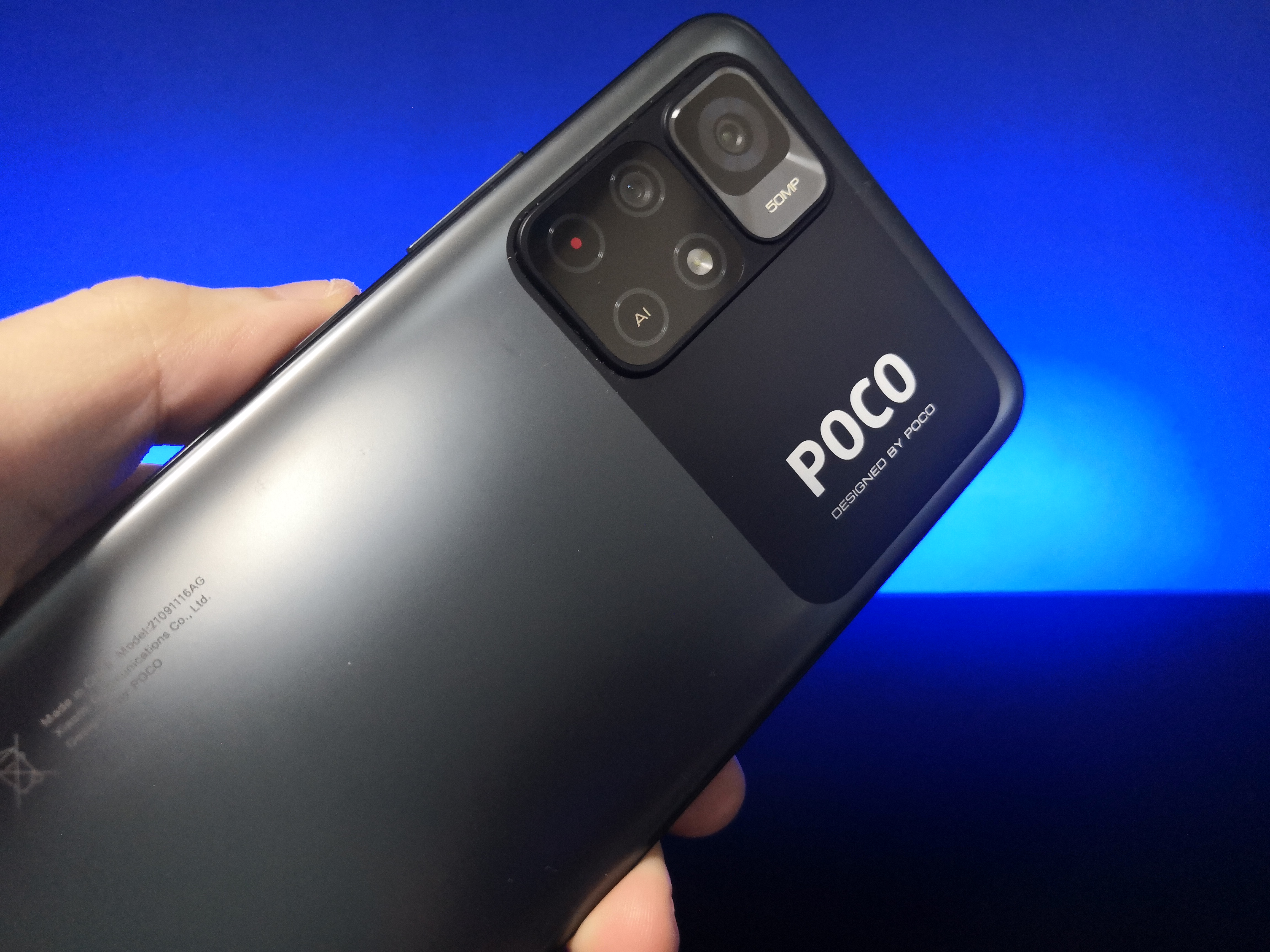 The first thing I noticed about the M4 Pro 5G was the camera array, which seems to have been designed to trick you into thinking that you're getting three or four cameras when there are actually only two. Admittedly, I fell for it at first, thinking that there must have been some error in the spec sheet. Then, I looked closer and realized that the two holes that I thought were cameras are just logos. It's a bit odd to have additional holes for nonexistent cameras, though I don't think the design itself is bad per se.
The phone also has a sturdy build and a decent feel to it. Oftentimes, budget offerings use cheaper materials that can feel flimsy or sensitive to breakage. But not here. While the M4 Pro 5G's body is mostly made of plastic, it feels solid and well-constructed.
I like that it includes a headphone jack because the speakers aren't good. The audio quality in general is not satisfactory. This is likely where Poco cut some costs to keep the phone's price low.
The M4 Pro 5G has a 6.6-inch LCD display with a 2400×1080 resolution, a touch sampling rate of 240Hz, and a refresh rate of 90Hz. I think it's a sweet deal for what you're paying. The higher touch sampling rate here makes the phone feel more responsive than the normal 90Hz. The refresh rate, meanwhile, gives scrolling a more fluid feel. And even though I usually prefer LED panels over LCD, I can't complain here because it largely feels like I'm already getting more than what I paid for.
The phone, as I mentioned earlier, has two rear cameras: a 50MP, f/1.8 primary sensor, and an 8MP, f/2.2 ultra-wide sensor. They're not too shabby as a whole, but I've seen better in this price range. Photos come out looking natural with good color reproduction and contrast. They could use a bit more detail and sharpness in my personal opinion. But other than that, the cameras are about par for the course.
I appreciate that Poco didn't add more cameras just to pad out the spec sheet. The two sensors here are all a lot of people, including myself, really need in most situations. After all, macro and depth sensors are rarely implemented well in this price range.
An all-around budget phone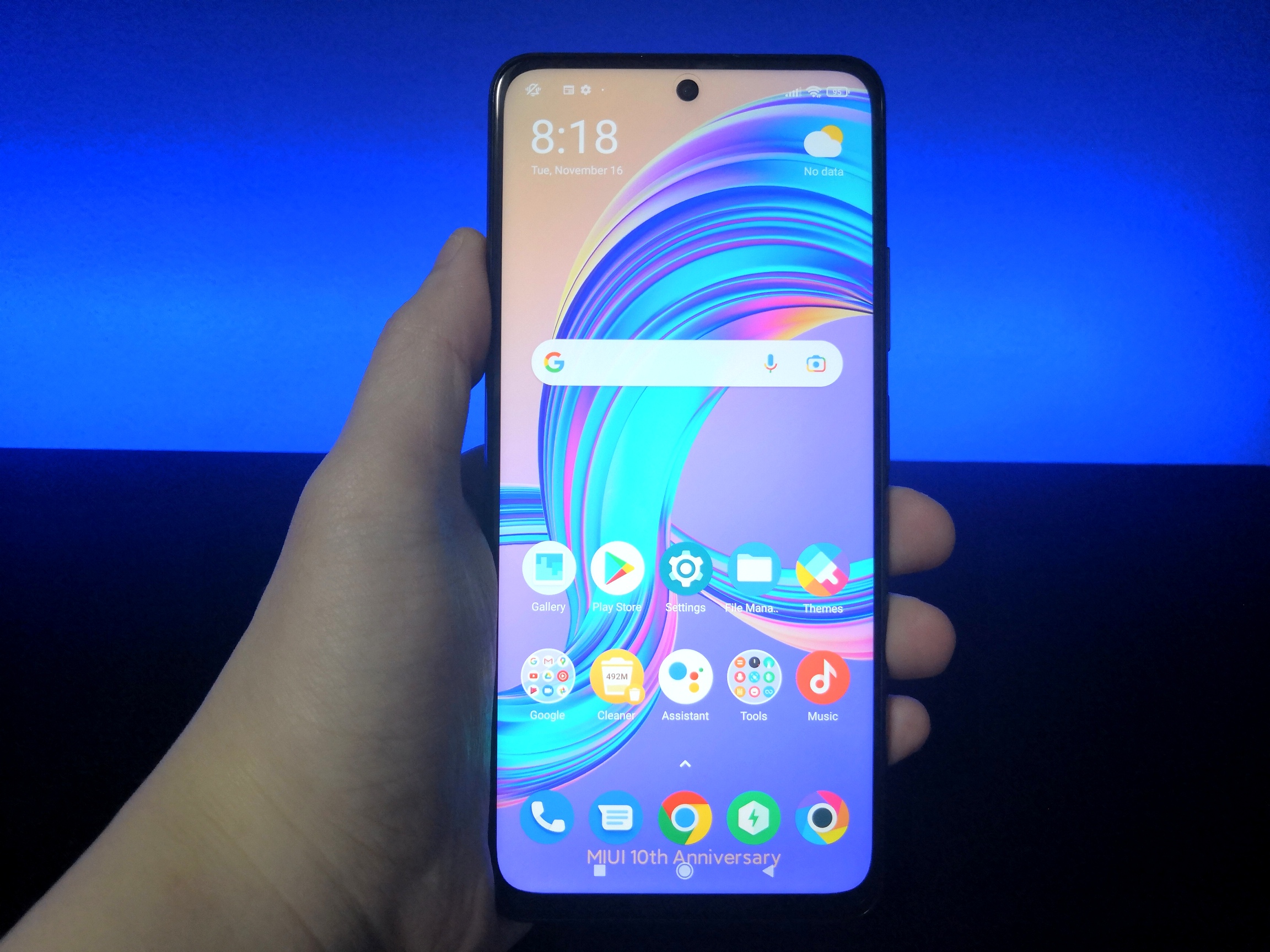 The octa-core Dimensity 810 5G here is quite powerful despite being the most basic chipset that supports 5G. It's not exactly a chipset that I'd want to game with, but it's capable enough to handle just about any task you throw at it.
Battery life is commendable as well. I managed to push the 5,000mAh pack to last an entire day with the 90Hz setting enabled, which is pretty impressive. The 33W fast-charging can fully juice up the phone from empty in about an hour. That's fast enough for my personal needs.
For the software, the M4 Pro 5G, I believe, is running a tweaked version of MIUI. I previously said in my review of Xiaomi's 11T series that Xiaomi's reskin of Android can be an acquired taste. And that's true here. Perhaps it's just a matter of taste, but I think the overall aesthetics could use a little updating. There's also plenty of bloatware. What I'll say is that it's at least well optimized with smooth animations and snappy response times.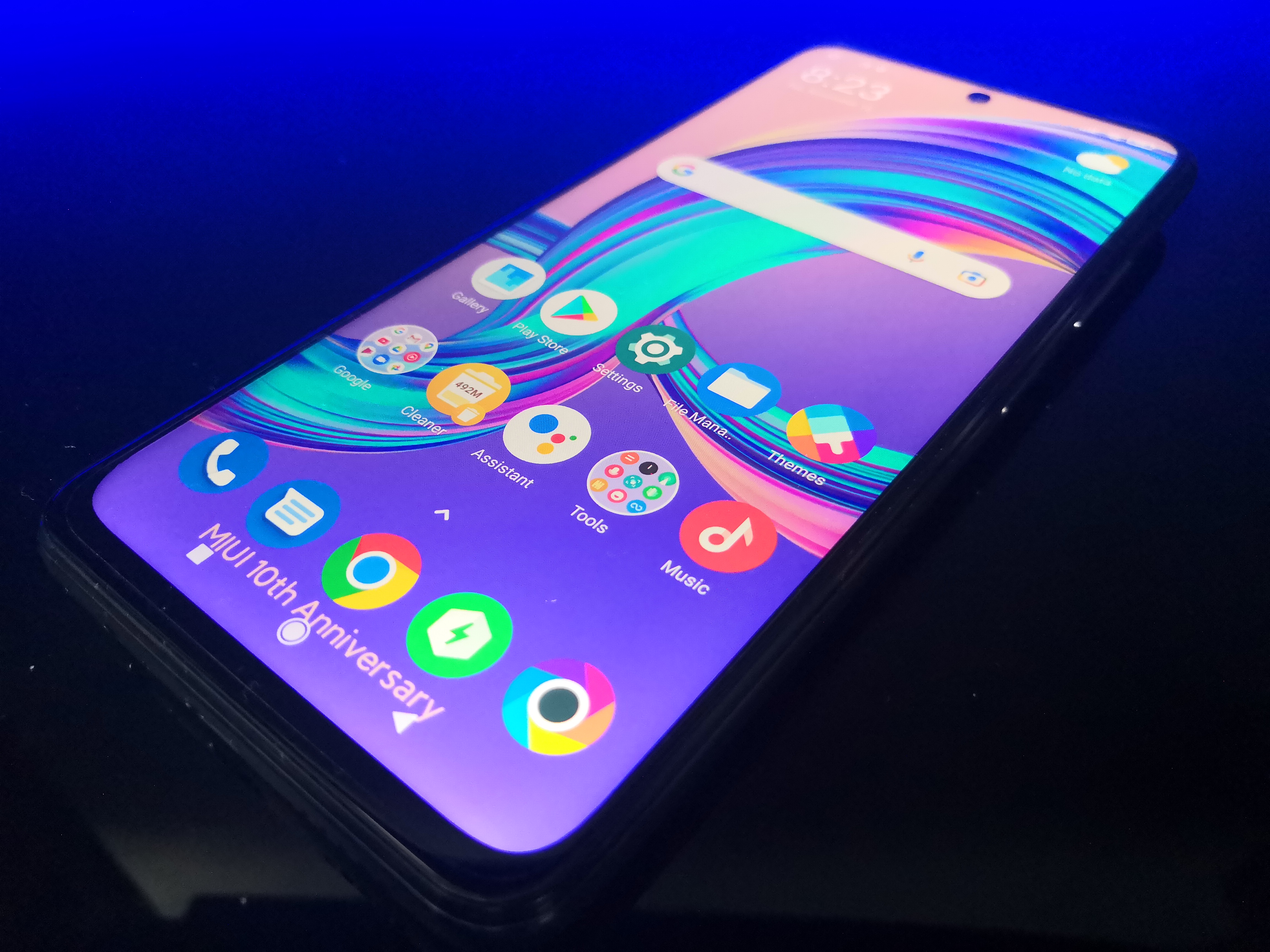 Overall, I think the Poco M4 Pro 5G is a solid pick for anyone who's after an all-around budget phone. There's nothing about it that particularly stands out, but almost every aspect of this phone stacks up really well against similarly priced competitors. It features a fairly sizeable display, good performance, okay cameras, and a resilient battery. What more can you really ask for at P11,990?
The phone comes in two variants: a 4GB/64GB option, priced at P11,990, and a 6GB/128GB option, priced at P12,990. 
If you're not too sure about the M4 Pro 5G yet, I suggest also considering the Realme 8 5G and the Redmi Note 10 5G. These are all affordable 5G-ready phones that offer more of the same specs. – Rappler.com
This Christmas, snatch this handset from Shopee using these promo codes!