Bike, fly, ski, and snowboard in the great digital outdoors
(Disclosure: Publisher provided a PlayStation 5 copy of the game.)
Riders Republic has amazing energy. The number of extreme sports games that I've really liked over the years is only a handful but it looks like Riders Republic will be one of them.
Its vibe reminds me of the SSX games in terms of creating that frenetic, colorful atmosphere befitting a game like this. While Republic is nowhere near as cartoony as SSX, they're on the same level as far as creating an accessible and ultimately fun and memorable experience is concerned. They're both outrageous in their own rights: SSX with board tricks straight out of a cartoon, and Republic with a sense of scale I've never seen before from an extreme sports game.
Republic feels like an open-world game except the only thing you can aim at are giant dirt ramps, and the only things you'll be grinding are pipes and hard surfaces. It's an all-in-one digital playground for action sports.
Zooming into the experience, Republic nails that feeling of the wind blasting through your face as you ride downhill, with just the right amount of blur to create the said illusion without getting too distracting. The audio design does a fine job too of helping simulate that experience, as if the wind is rushing right through your ears.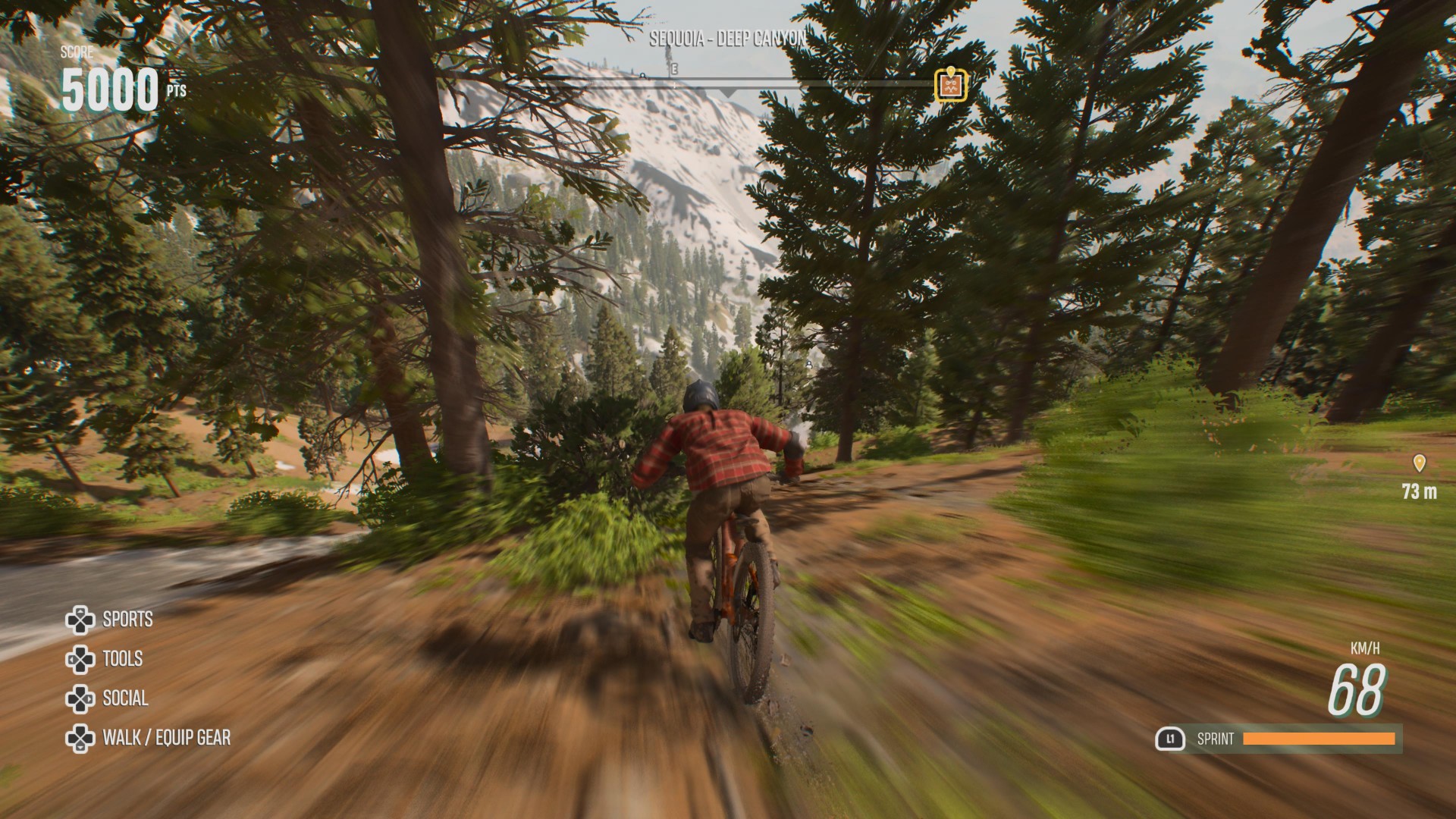 It helps tremendously too that the game is superbly animated. You can feel the push when you pedal hard on your bike, and skiers look so smooth transitioning from stances. I love how realistic the clothes look as it dances wildly to the wind when you ride.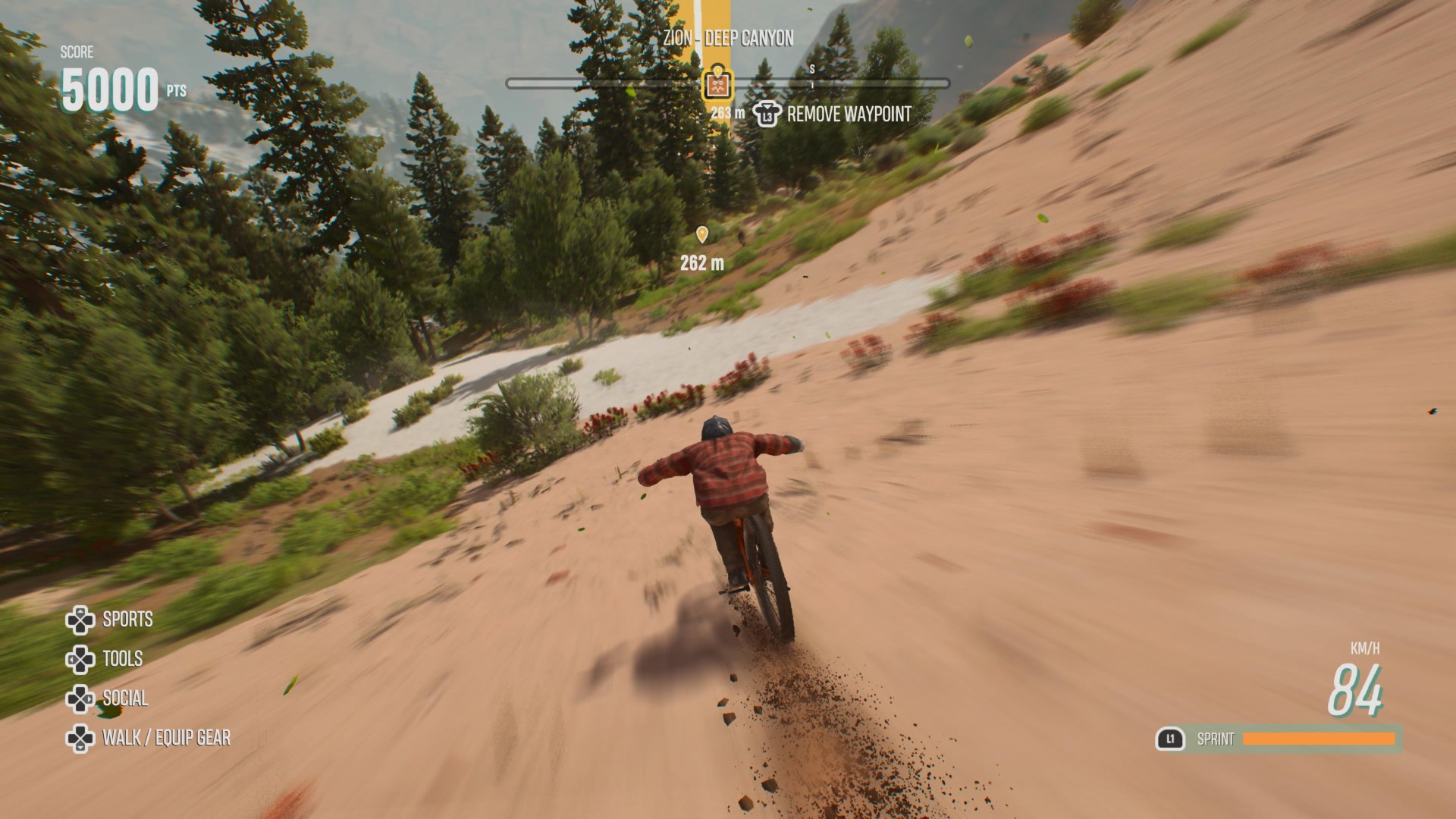 One thing that I'm kind of disappointed at though is that the haptic feedback feels really weak. I had to check the settings if there were a tweak to make it stronger. There was none. A much stronger haptic feedback sensation would have made the feel a lot more visceral. It's a thing I miss because the amazing haptic feedback in the rally racer Dirt 5 was one of its most memorable features for me. I felt Republic could have used that too.
Map, learning curve
The map looks massive too, and you unlock new events as you earn stars from winning the contests. It bustles with activity. It's an always-online game, and you can see exactly just where people are converging on the map (as shown below), and it's fun to see which events people are liking the most.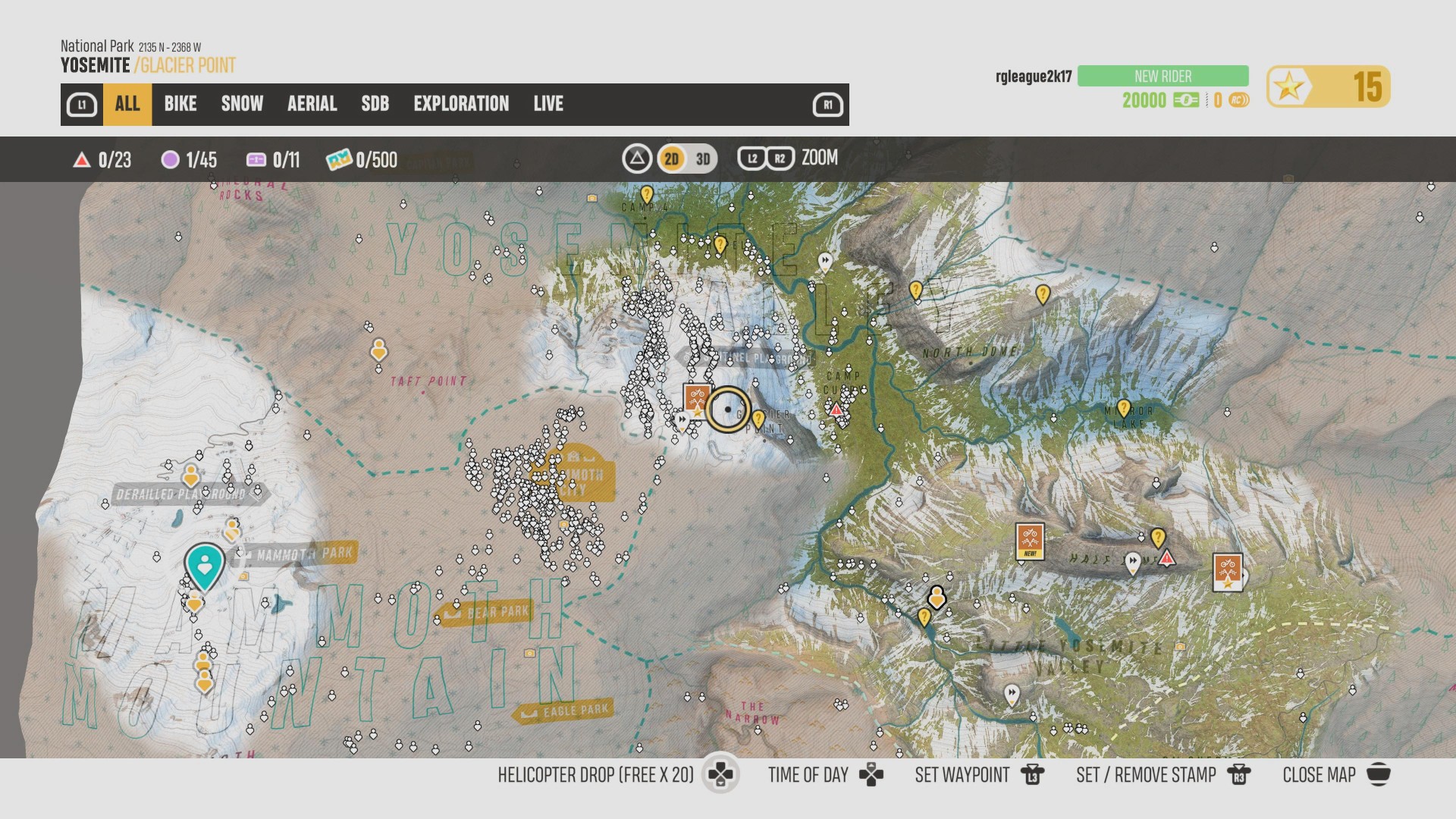 Matchmaking is seamless. You can drop in at an unlocked location on the map at any time (or you could just bike to it, if you feel like it), proceed to the event area, and initiate the event. So far, in my experience, It only takes a few seconds for a match to start, although lobbies do get filled with some bots too.
There's certainly a learning curve to mastering the many different rides of Riders Republic. On the bike, you have to learn when to pedal hard, when to just ride the momentum, and when to make a fast, hard turn. I've certainly crashed a lot in my short playtime with the game so far. I wouldn't say the learning curve is steep though; it's very accessible and there's immediate fun to be had but it also feels rewarding to master the basics so you can learn to navigate a track's twists and turns smoothly.
It doesn't feel like system is deep enough to be considered a simulator nor does it give any indication that it aspires to be one. But I believe that it is deep enough that players who want to spend that extra time learning it and practicing will have a considerable advantage over more casual players. Which is to say: the base mechanics, setting aside its big list of activities and locations first, have more than enough meat for players to chew through to keep players interested for some time.
It's also forgiving with a rewind button (R1) which lets you backtrack immediately in case you miss a marker or crash.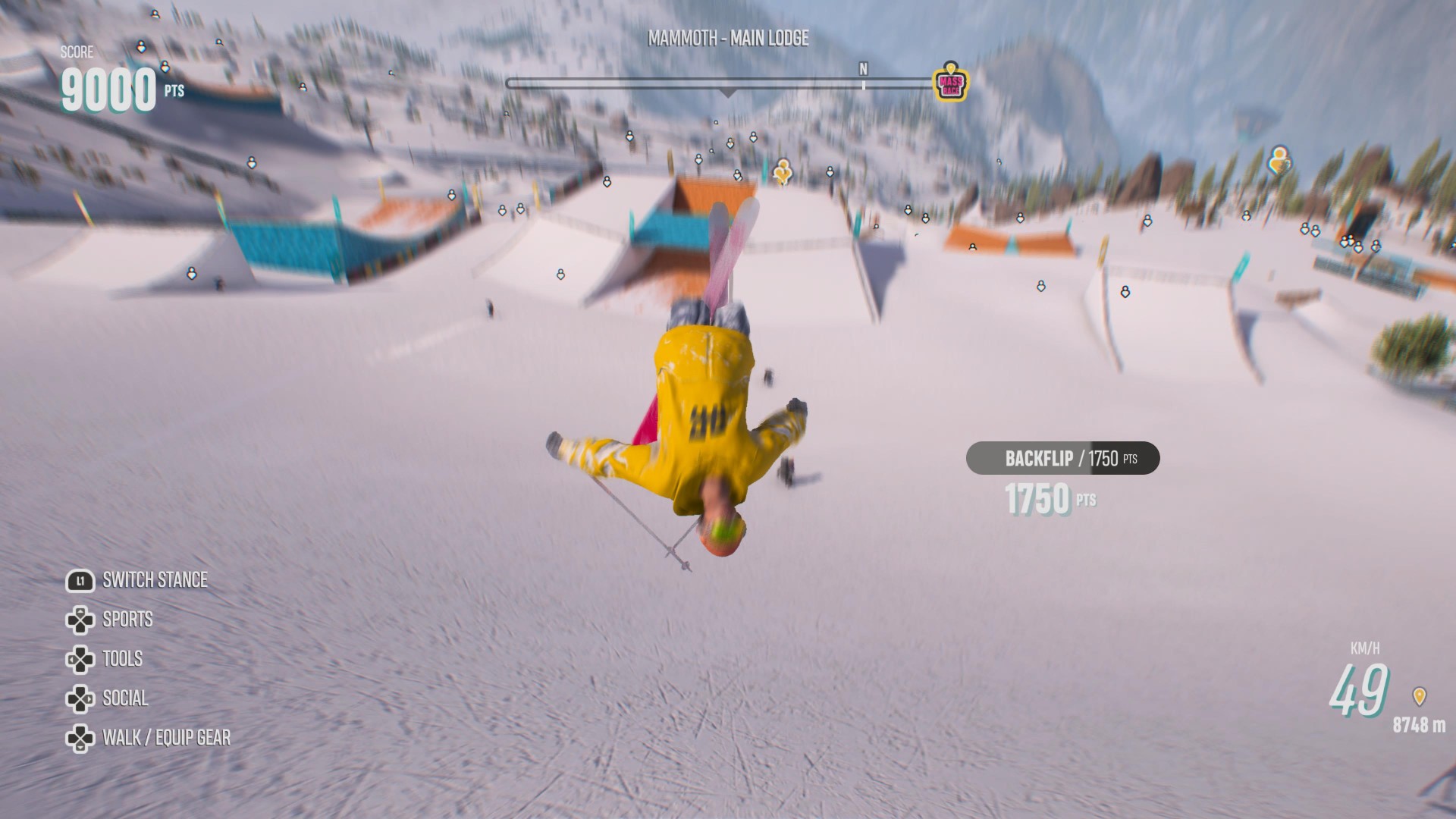 For performing tricks, there's an easy mode where the game automatically lands you. For those that want some more control though, there's an advanced mode where you can specifically control your landing, which nets you more points as opposed to using the easy mode.
If you're looking for a game with tons of replayability, multiplayer high-adrenaline hijinks, and the chance to whizz around in the gorgeous digital outdoors in all manners of bikes and boards (and of course, a wingsuit), Riders Republic is for you. It would be great to get an expansion for water-based action sports though! – Rappler.com