Check out what makes the Flip 3 5G different from traditional phones here
Disclosure: Samsung lent a phone for this review.
The Samsung Galaxy Z Flip 3 5G and the Z Fold 3 5G, like the older models before them, are two of the most interesting phones to have been released in their respective calendar years.
That's because they're foldable, and there aren't a lot of these types of phones in the market. This year, if you really, really, really wanted a foldable, they're your only options. Make no mistake, they're still very expensive devices, and the jury is still out on the value of having a foldable device. But on the flip side, one can't help but marvel at these more than two years since the original market-ready folding phones – the original Z Fold and Huawei Mate X – were unveiled.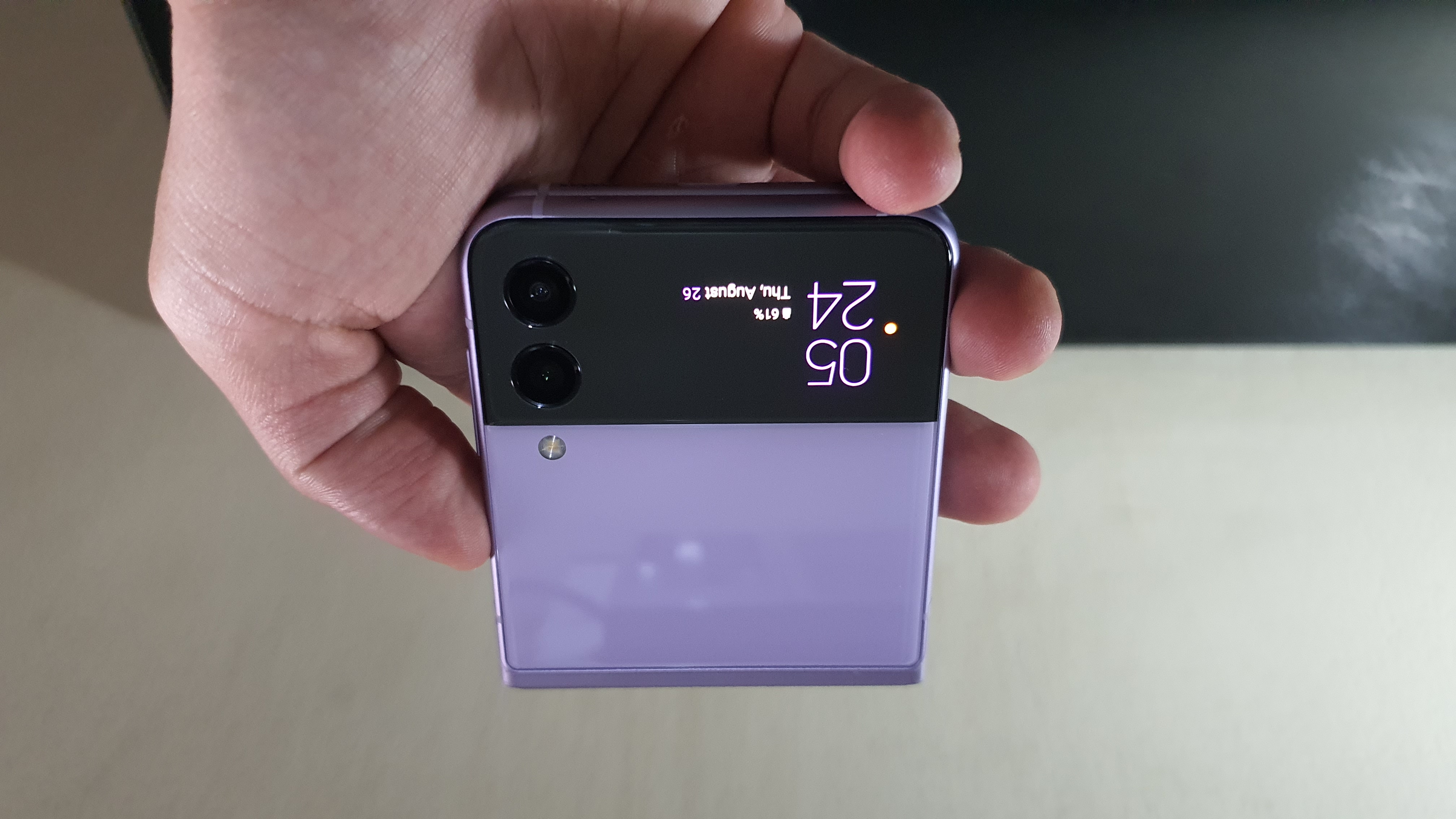 Our focus in this article is the Z Flip 3 5G, the makeup compact-like foldable that opens up into a traditional bar-shaped phone. We've had only a little time with the device but we've already found some nifty uses and quirks made possible by the novel form factor.
It's like a mini-laptop you can keep a small YouTube video playing on while you work
It's easier than switching back and forth your work or classroom and YouTube tabs for all those times you're half-working, half-distracted. But seriously, like we've experienced with the first Flip, it's great that you can prop it up this way, so you won't have to use a phone riser, stand or prop it up against another surface.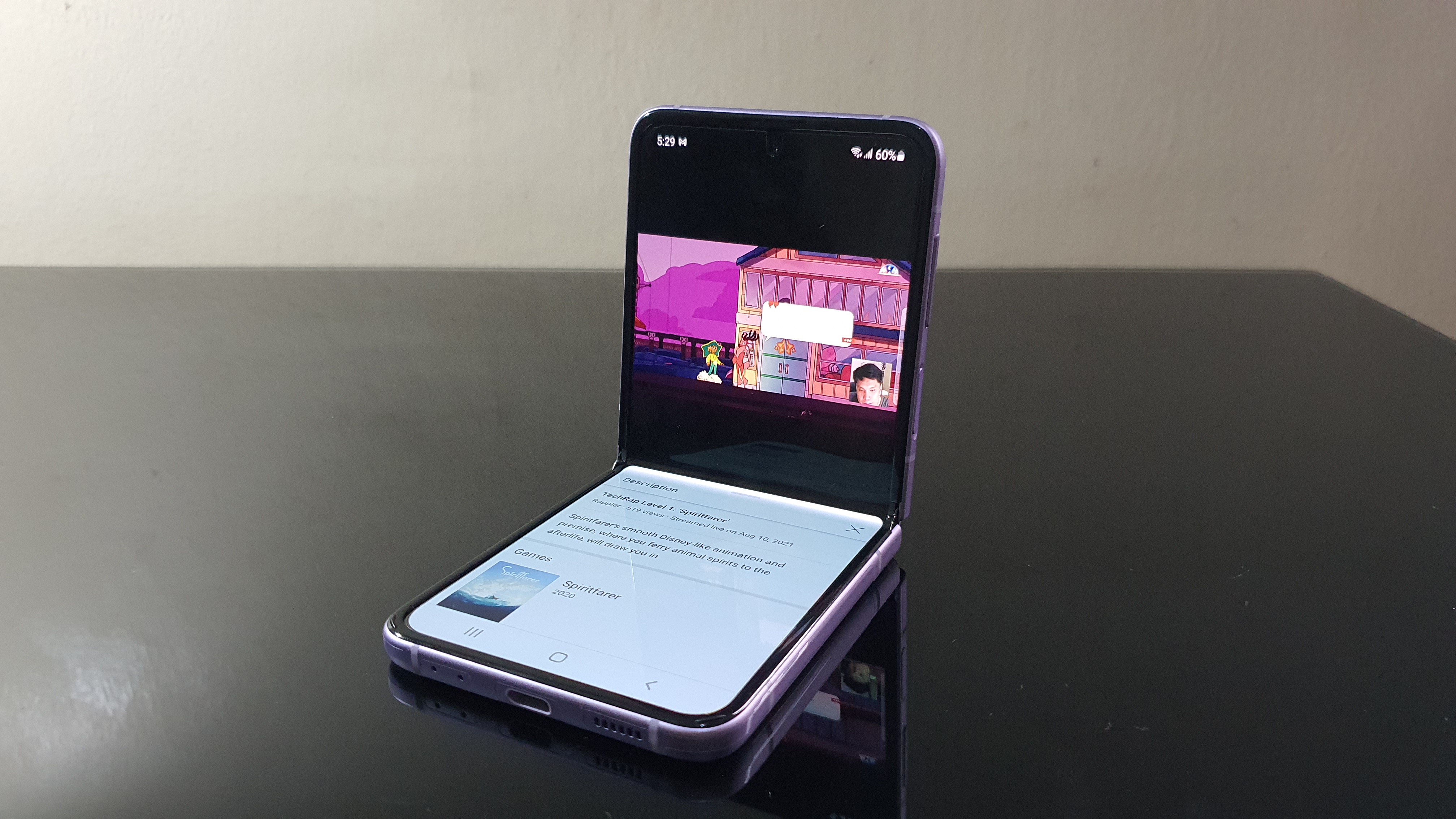 It opens up more photo-taking options
You can also prop it up half open, and take a selfie or videos.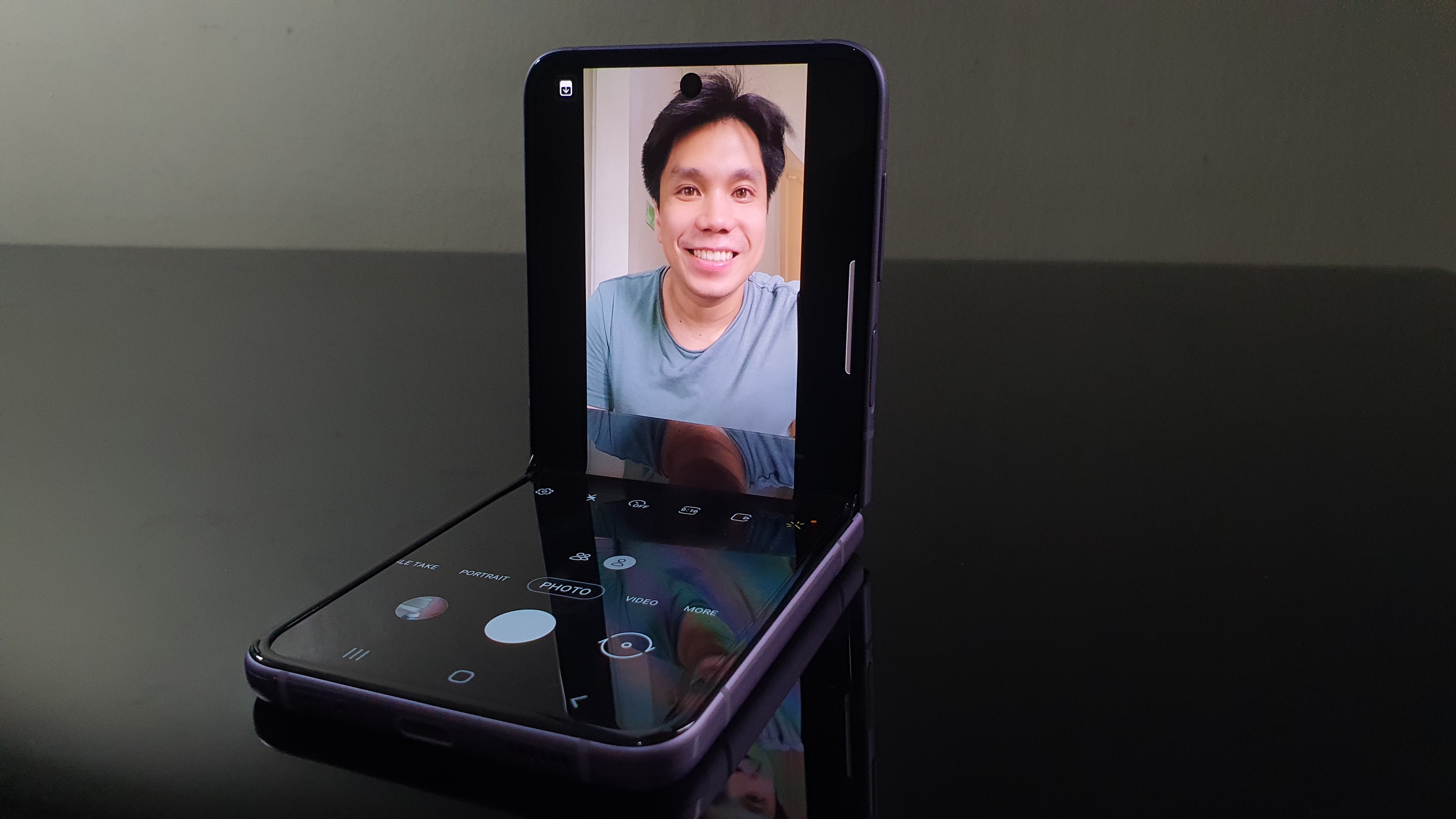 One of the best improvements on the Z Flip 3 5G is the bigger screen on the front. The screen on the first one was nice but it was a little on the tiny side, impeding its usability. The new one is definitely more usable.
This makes it a great phone for making vlogs because thanks to the front screen, you get to use the more powerful rear cameras to take your selfies and your video self-footage.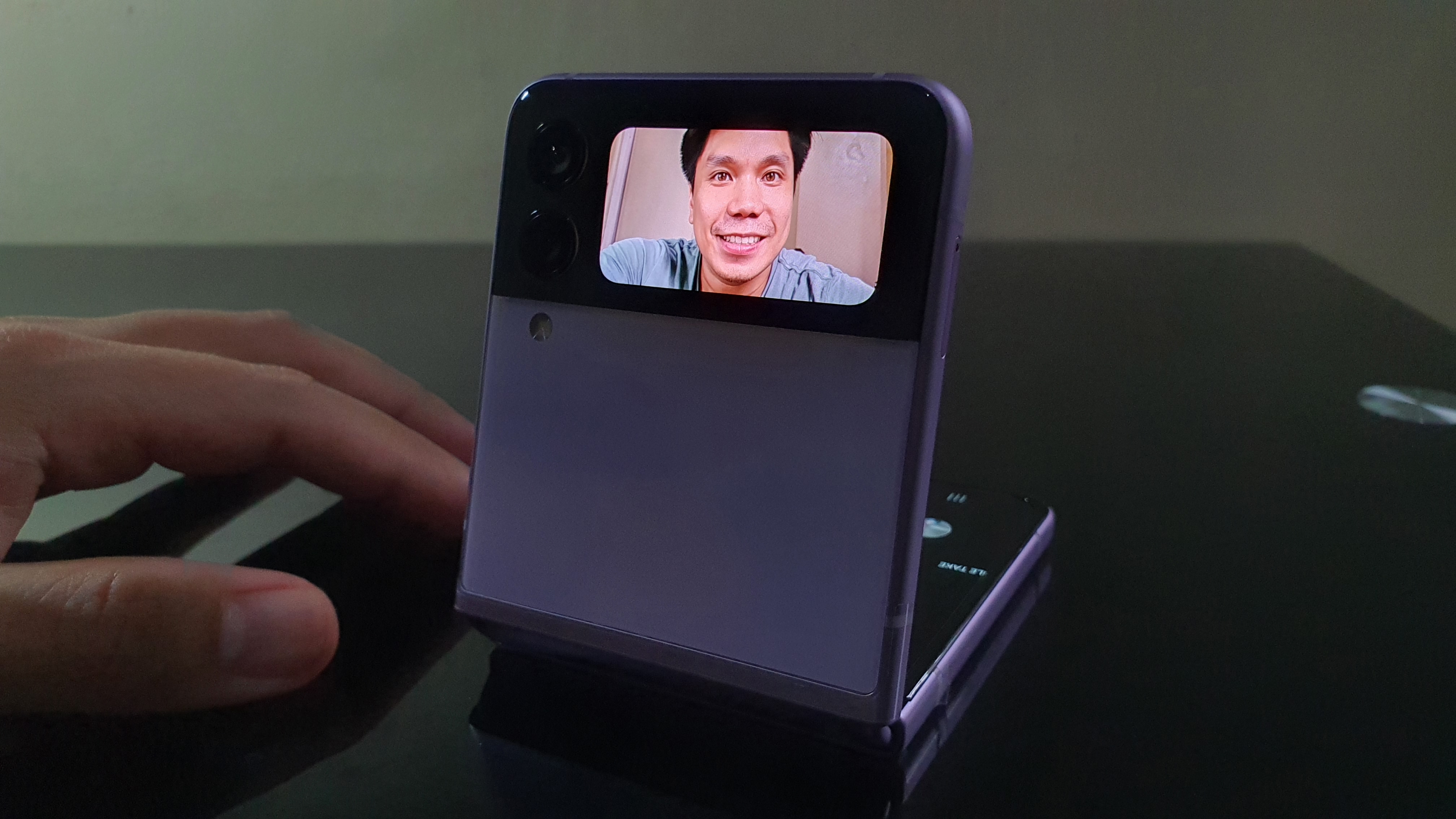 The cameras don't get an upgrade though from the first Z Flip to this. It's the same 12MP wide angle + ultra-wide array. The front screen is just more usable because of the size boost.
I'm not sure this would be the primary reason why a person would buy this phone. Those who will vlog heavily will likely invest in a real camera setup or perhaps a phone that has more advanced cameras. Still, the Z Flip 3 5G's self-tripod form factor, and vlogging-friendly front screen is a big, big bonus.
What the Flip proves is that flip phones still have that cool factor. Pulling it out of your pocket, flipping it open, and then letting it snap into place, I tested it with Z Flip, and I can confirm that it still feels cool. That feeling reminded me of the original Motorola Razr.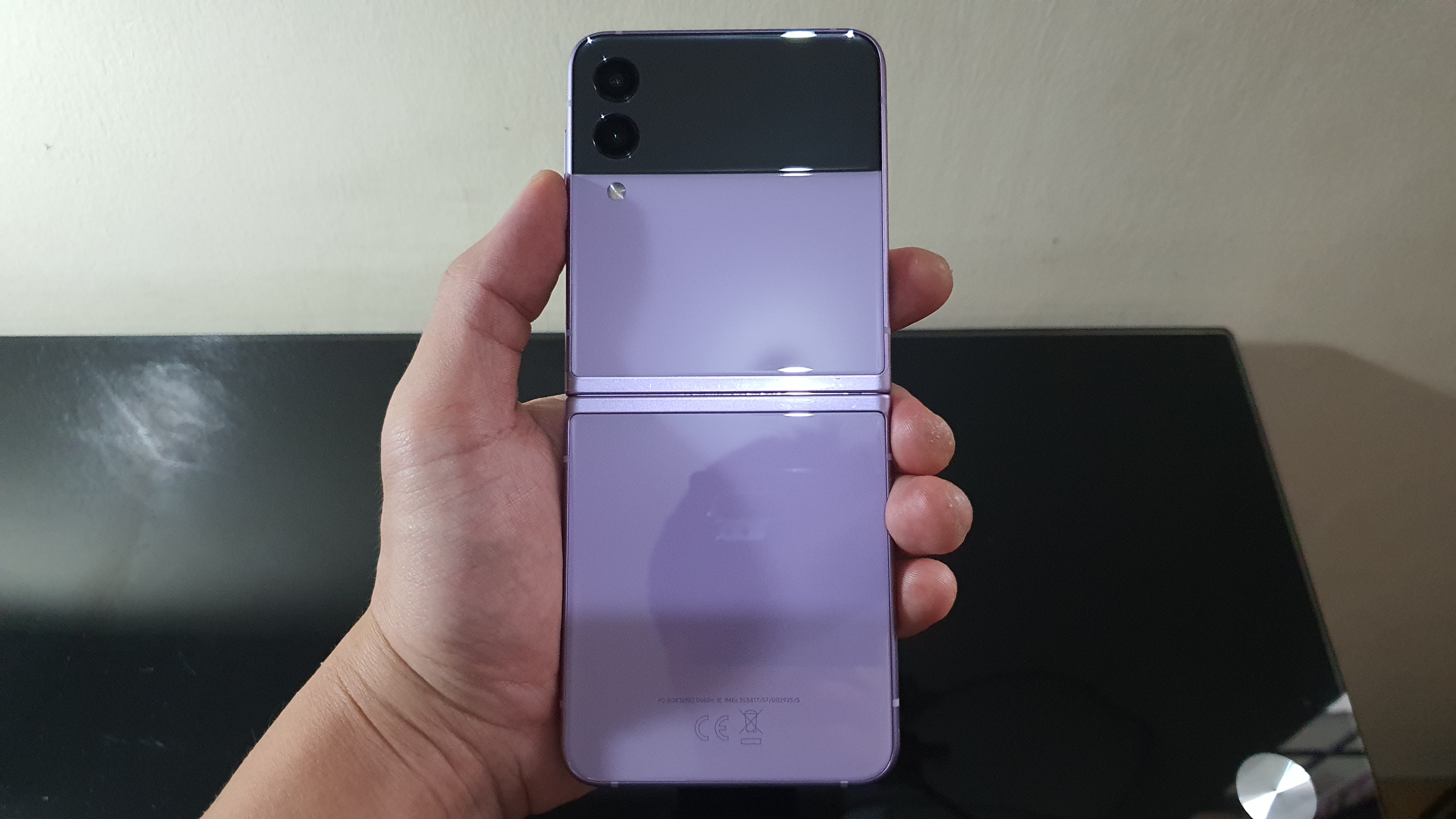 Also, if you've seen the colorful cases for the Flip as well, or have just seen the actual color options for the phone, you'll see that it's going for a hip and fun vibe – like the Nokia 3210 from ancient times with its colorful interchangeable cases but far more premium with its glass build and new aluminum frame that's supposedly stronger than ever.
The Z Flip 3 5G actually makes a bigger bulge in your pocket than a traditional bar-shaped phone. In its folded mode, it's almost as thick as two phones. It's something to get used to, and for now, I like how a traditional phone feels in my pocket in terms of how it occupies space.

I'm impressed that it's now waterproof
The Flip 3 5G has IPX8 rating, meaning it can survive water immersion (freshwater only) at 1.5 meters for 30 minutes. The X in the IP (ingress protection) rating means it's not certified for dust protection like a traditional phone, but its hinges have special sweeping apparatuses to keep particles out of moving parts.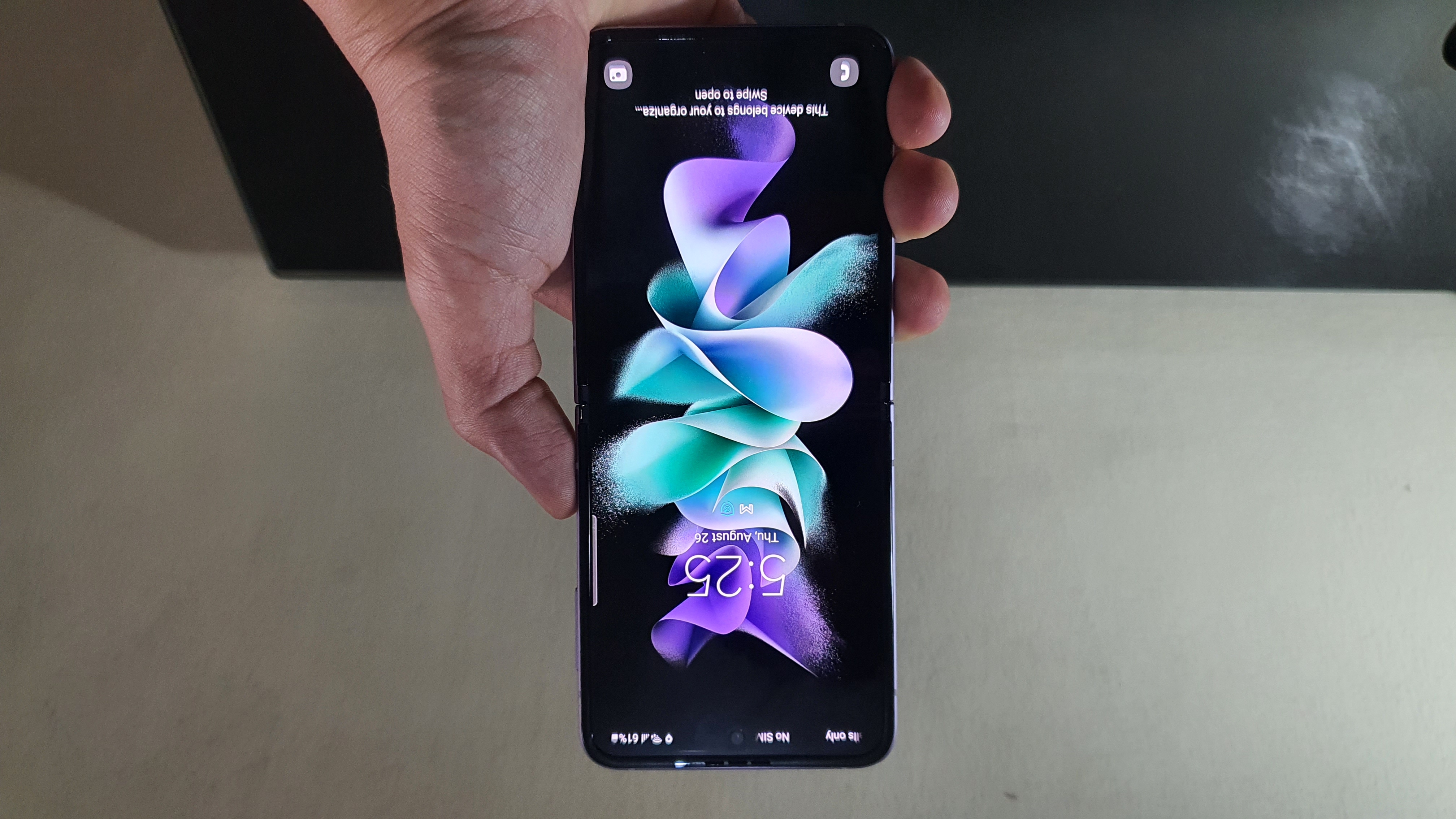 The first number in the IP rating is for dust protection level and the second number is for water protection level.
I thought it would take longer for a manufacturer to design foldables with waterproofing because I couldn't imagine how they would seal all those openings caused by the hinge. The secret: the company used a form of liquid, flexible substance that turns into solid when exposed to air that formed a seal around the connections between the two bodies of the phone, and a special kind of protective lubricant for components that couldn't be sealed.
Samsung engineers talked a little about the solutions they came up with to make the phone water-resistant:
The Verge also has a comprehensive piece about how Samsung water-proofed its new foldables, and made them sturdier.
The main appeal of the Z Flip 3 5G is how novel it is. There's no other phone out there that folds out into a bar phone, a form factor that has also led to some neat tricks that I'm really enjoying using. But I don't know if the difference in experience, over time, is really going to be that big compared to standard phones.
Still, it scores a win for pushing what's possible on a foldable with its waterproofing, for making the front screen far more usable, and for making the price finally accessible (P52,990 vs. the Flip 1's P79,990) – at least for those who already buy flagship phones.
It's priced just like the Samsung flagships of old, except now you're getting a foldable, and you also get flagship staples such as water resistance and premium build quality, minus the more powerful cameras we've seen on the Note and S Series. – Rappler.com
Get the latest flip phone using this Lazada voucher code.