Are Secretlab's new gaming chairs worth the hefty price tags?
This article also appears on Solid State Now.
Let's face it, if you're a gamer, you're used to spending hours and hours sitting in front of your screen, playing your favorite game, so it only makes sense that you'd want to be as comfortable as possible while doing so. Gaming chairs were invented for that very reason. They're offshoots of traditional office chairs with a lot of cool features that are designed to do everything from maintaining your posture to keeping your butts nicely cushioned. 
One brand that's making some waves in the scene is Secretlab, whose chairs have been garnering praise for their innovative designs and high-quality builds. The brand's latest creation, the TITAN Evo 2022, was recently launched in the Philippines, and we took it for a spin to find out for ourselves why these chairs are so highly regarded. 
A premium experience
The first thing I noticed when the chair arrived on my doorstep is that the packaging is incredible. All the components are shipped inside a big box with the intent of maximizing protection from the smallest of scratches. The backrest, seat base, and head pillow are packed in heat seal bags, while the wheelbase and tilt mechanism are wedged in thick foam.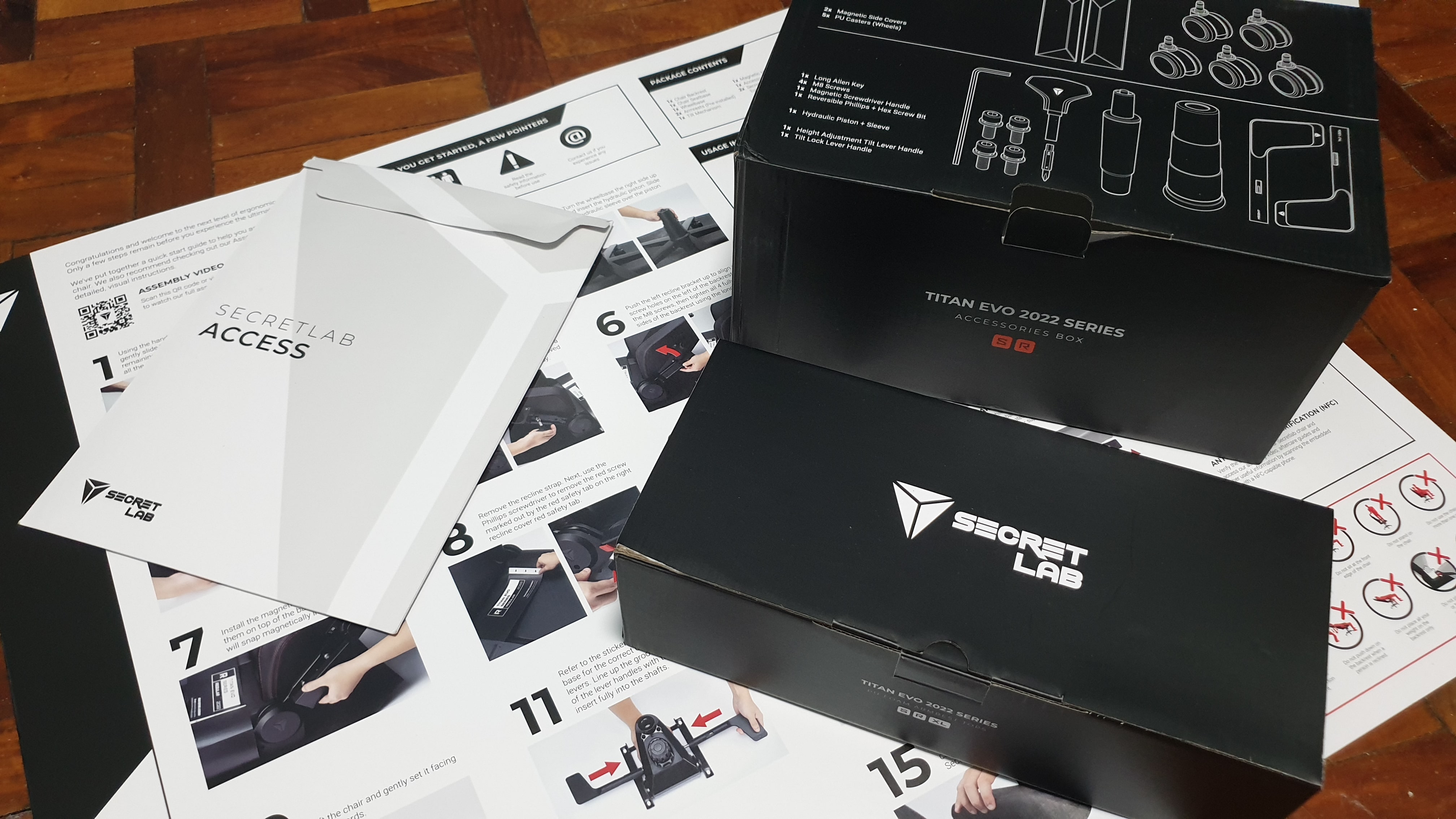 You also get this big piece of glossy cardboard which has the Secretlab logo on one side and assembly instructions on the other. 
Even though you're probably not holding on to the packaging, you can't deny that it's usually the first impression you get of a product. And with the TITAN Evo 2022 commanding quite a premium price, you can't help but appreciate the brand's effort in getting your money's worth in this department. 
Okay, let's talk about the chair's price. The TITAN Evo 2022 series' retail price starts at P31,850, putting it about on par with some of the other high-end brands out there. For some, that price can seem borderline unreasonable for a chair, which is understandable, given how there are plenty of more affordable options from less-popular brands. Just do a quick search online, and you'll probably find a good selection that costs a mere fraction of this chair's asking price. But hear me out for a bit.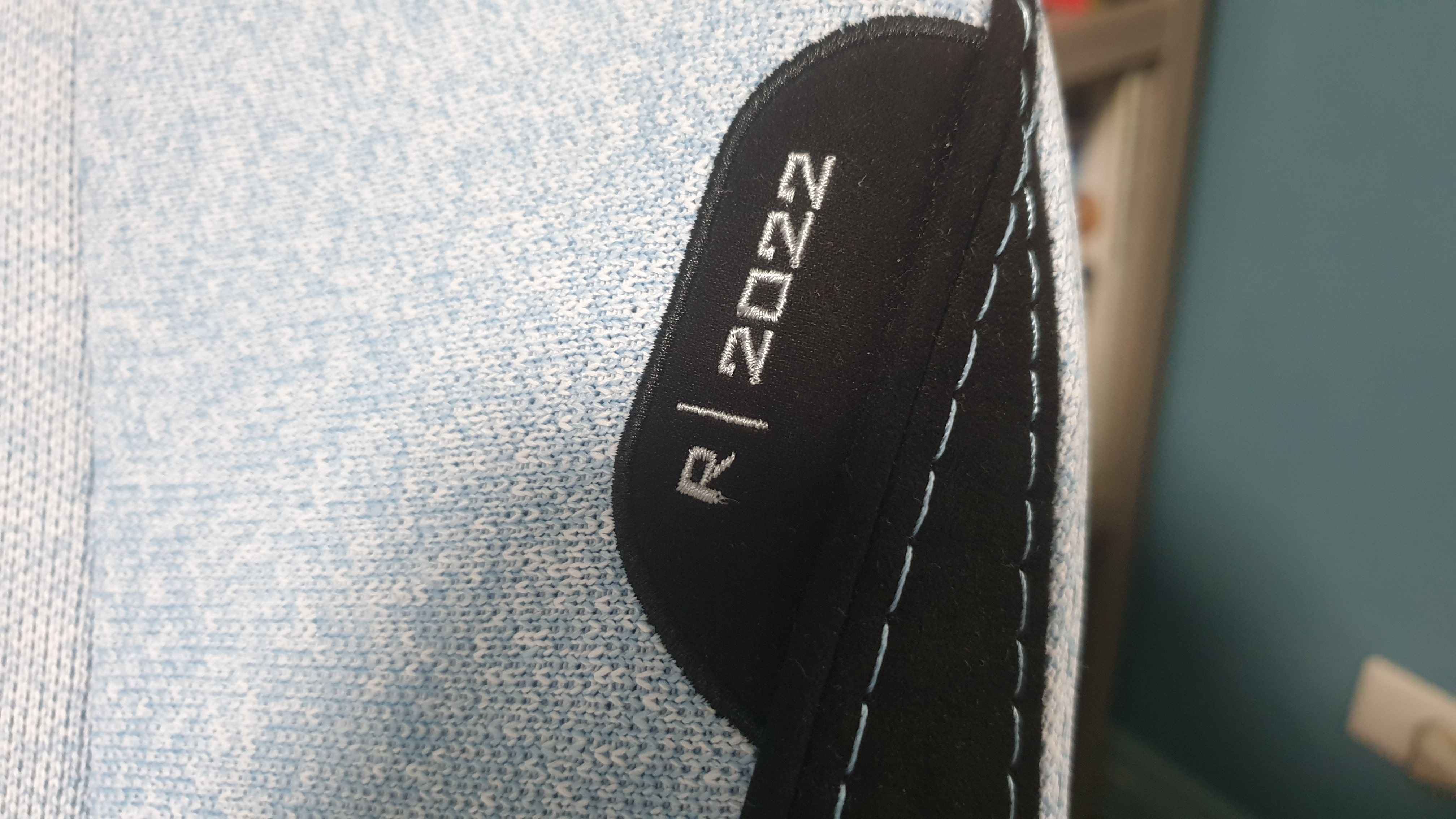 Before trying the TITAN Evo 2022, I probably wouldn't think of spending that amount on a chair. However, now that I'm practically stuck at home because of the pandemic, having a comfortable chair that I can use for both work and play becomes a worthwhile investment. The way I see it, if you're spending hours and hours each day seated at home, you might as well get a chair you'd be totally relaxed in.
Built to last
First off, I love the fabric used to cover the chair, which Secretlab touts is an advanced version of its proprietary SoftWeave material. It's soft to the touch and relatively cool even after long periods of use. 
While I've only had the chair for a couple of weeks so far, the material itself looks pretty hard-wearing. By simply looking at it, you can tell that the fabric used is premium, for a lack of a better term. Considering how the durability of materials is a common issue among cheaper chairs – leather coverings usually start showing their age within the first or second year – it's nice to see that this is built to last. And, if an issue does eventually pop up, at least SecretLab's warranty covers the chair for up to five years.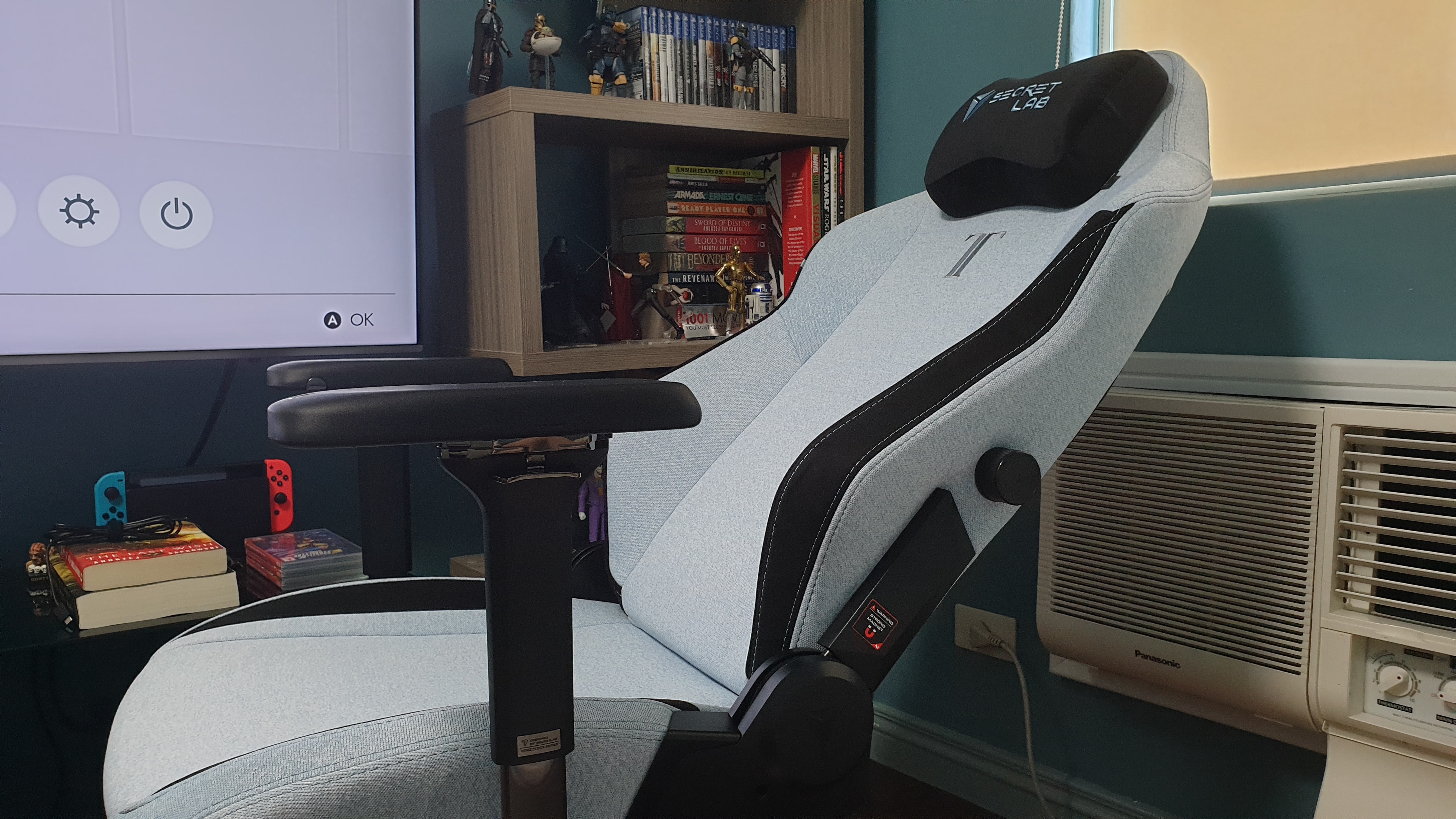 Alternatively, there's a hybrid leatherette option, if you prefer that material, though I think it'll prove to be a lot hotter than the SoftWeave during summer. 
The only negative thing I can say about the material is that it's not safe from stains. I mean all materials can get dirty if you think about it, but it can be particularly noticeable here, especially in the Frost Blue color option. Then again, you can probably just wipe it down and clean it as you would any other chair. 
Adjustment options
Another feature I love is the four-way lumbar system built inside the backrest's metal skeleton. There are two knobs on either side of the backrest: the right knob adjusts the lumbar support in and out while the left knob moves it up or down. It's sort of a bump that aligns with the inward curve of your spine to provide it extra support when you're sitting. 
I tend to slouch when I'm in front of my computer, which obviously is not good for my back. But I noticed that the lumbar support here sort of helped me maintain a better overall posture while seated – a posture where I'm relaxed and not overly straining myself to keep my back straight.
Also, I particularly like how the lumbar support system is built-in, similar to what you might find in more expensive ergonomic office chairs. Some gaming chairs just include an extra pillow to serve as the lumbar support, and while that can work, it doesn't offer much in the way of adjustment options for more unique frames. 
Speaking of adjustment options, boy, are there a lot on the TITAN Evo 2022. It features 4D armrests that move front and back, up and down, and sideways; a multi-tilt mechanism that adjusts the height and tilt of the chair; and a backrest that reclines up to 165 degrees. Almost every part of the chair can be adjusted to your liking. You can probably even sleep on it just by how far it reclines back. 
Oh, the memory foam head pillow is great too. It attaches to the head part of the backrest via a magnet – no elastic band needed.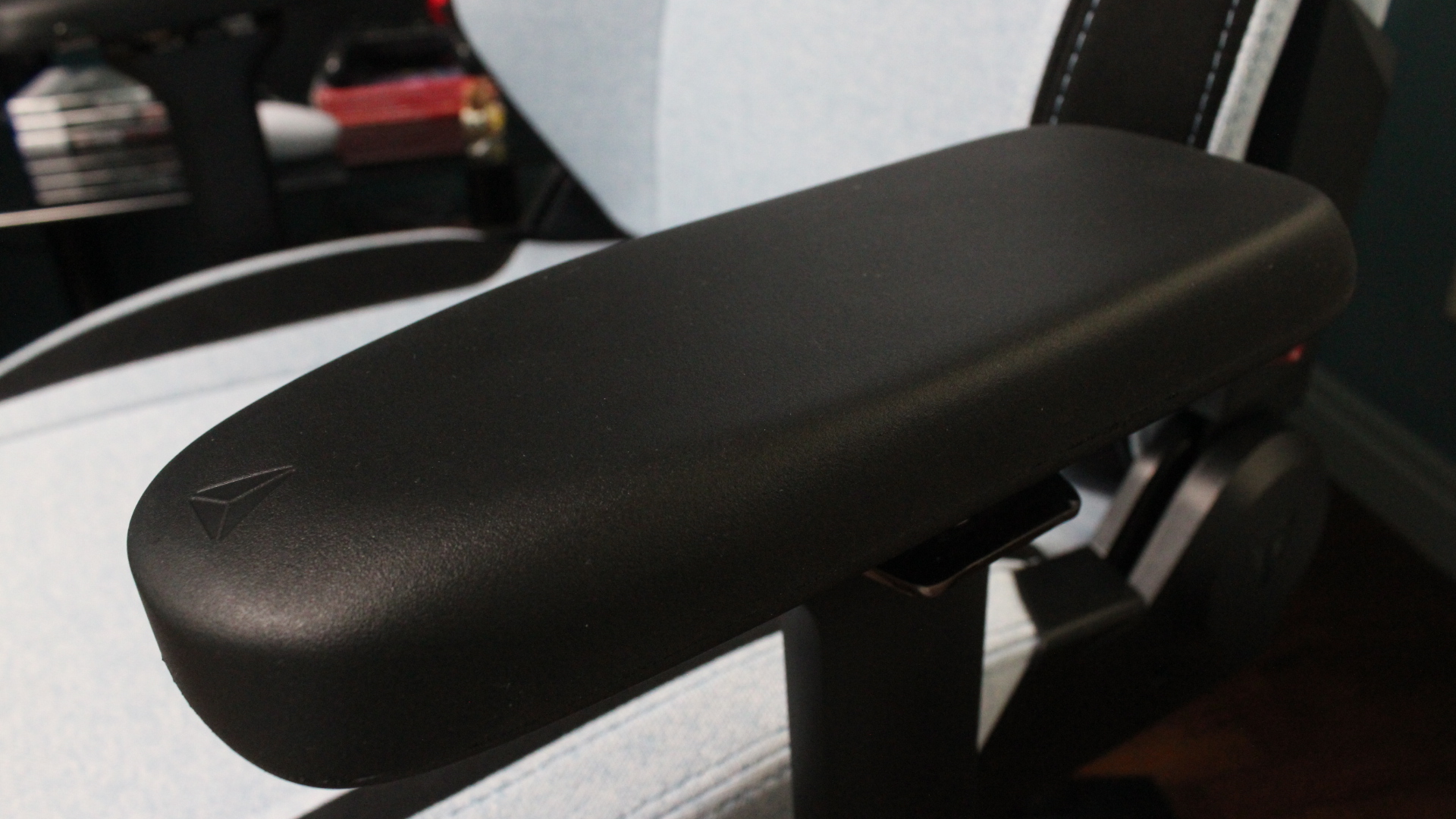 Not too soft, not too firm
Out of all the features though, my favorite has to be how both the backrest and the seat nails the perfect balance between soft and firm. You know how you don't want your mattress too hard or too soft; it's kind of the same with chairs. And this hits that medium-consistency feeling so well. So much so that I can sit on it for hours and hours and never feel like I have to shift positions to stay comfortable. 
You're now probably thinking that this is one of, if not the best, gaming chairs out there, and it arguably is. The TITAN Evo 2022 is a well-designed and well-constructed chair that delivers unmatched comfort and durability. It has a near-overwhelming number of adjustable options and cool features. Plus, it's a really attractive chair that can jazz up your man cave or your work-from-home station. 
The only barrier here is the steep price. But if you're already in the market for a new chair and have some cash to spare, I'd say this is a fantastic choice. Trust me, your butt and back will thank you for it. 
It's also worth mentioning that the chair comes in three sizes: small, regular, and XL. I have the regular size, which Secretlab says is recommended for people who stand between 5'7" and 6'2". I'm actually a little over 5'9", and it feels just about right for my height. Be sure to check the ideal height and weight for each size before buying to get the best experience. 
The SoftWeave variant of the TITAN Evo 2022 is priced at P32,850 for the small and regular sizes while the XL is priced at P34,850. Meanwhile, the hybrid leatherette variant is priced at P31,850 for the small and regular while the XL is priced at 34,850. – Rappler.com
Disclosure: Secretlab lent the chair for the purpose of this review.