This is AI generated summarization, which may have errors. For context, always refer to the full article.
Just how big is the #AlDub craze? We have the numbers.
MANILA, Philippines – There's no doubt about it: local netizens are crazy about #AlDub. But just how big is the craze? (READ: '#AlDub, the story so far: Alden and Yaya Dub's forbidden love')
For the past two months, the fun duo of Alden Richards and Maine Mendoza (the latter better known as Yaya DUB, short for Dubsmash) has been consistently topping the Twitter trend charts every week.
Fans from all over the world have been expressing their support for the onscreen couple, excited for the two to finally meet in person despite Lola Nidora (Wally Bayola) and Frankie (Jose Manalo) getting in the way. Their love story is featured in a segment called "kalye serye" on GMA Network's noon time television show Eat Bulaga.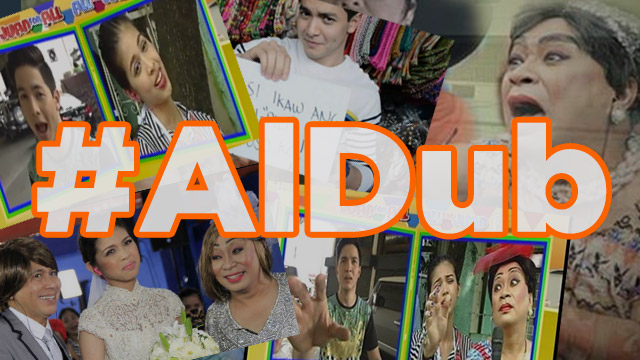 Here's an overview of the Twitterverse's reaction to the #Aldub craze from August 21 to September 1, as seen through Rappler's data analytics, Reach.
#ALDUBKeeptheFaith (August 21)
In this episode, Frankie geared up for his upcoming wedding to Yaya Dub, while she and Alden tried to convince Lola Nidora to cancel it.

The hashtag #ALDUBKeeptheFaith made more than 211 million Twitter impressions* and 250,000 tweets** in one day.
#ALDUBAgainstallOdds (August 22)
Frankie and Yaya DUB were almost married in this episode, if not for a series of fortunate events. The priest turned out to be a fraud and was arrested just before Frankie signed a check worth P51 million to marry Yaya DUB. It was revealed in the episode that Lola Nidora needed the money to pay the ransom for her "Secret Diary".

The hashtag #ALDUBAgainstallOdds got more than 697 million impressions and 800,000 tweets in a day.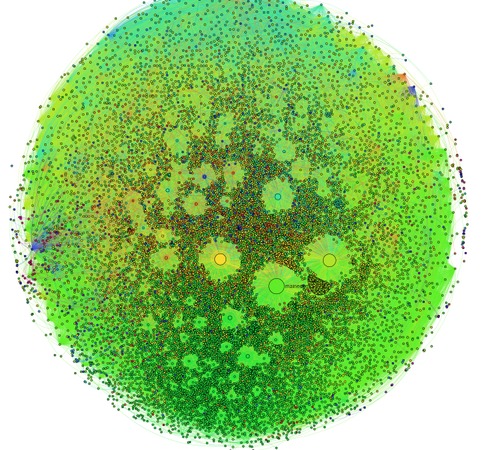 #EBthankyouforaldub (August 23)
Even when the Kalyeserye takes a break on Sundays, the tandem still trends on Twitter.

#EBThankyouforaldub got 42 million impressions and more than 40,000 tweets.
#ALDUBTuloyangForever (August 24)
In this episode, Alden and fans celebrated the cancellation of Frankie and Yaya DUB's wedding. Also, funny photos "leaked" from Lola Nidora's Secret Diary were revealed.

The hashtag exploded with more than 500,000 tweets and made more than 500 million impressions on Twitter.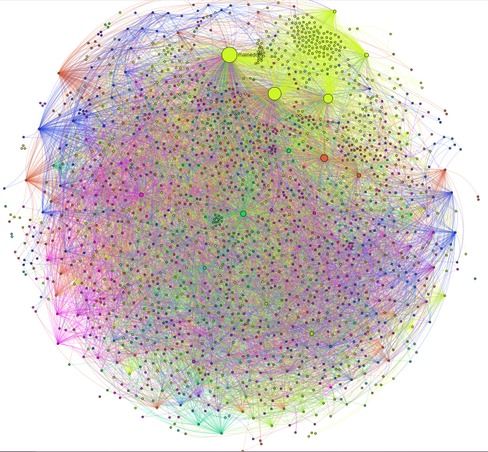 #ALDUBLoveonTop (August 25)
A new character was introduced in this episode – Lola Tidora, played by Paolo Ballesteros, who is Lola Nidora's sister. Meanwhile, Lola Nidora panicked because more photos from her Secret Diary leaked. Lola Nidora in the end challenged Alden to buy pili nut candies from Bicol, to which he agreed.

#ALDUBLoveonTop was used in more than 260,000 tweets and made 120,000 million impressions.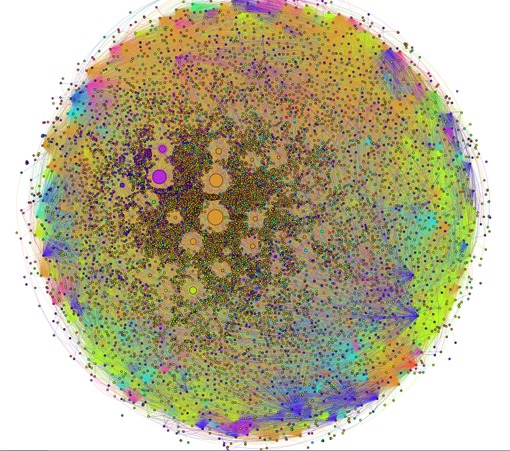 #ALDUBangLihimNiLola (August 26)
In this episode, it is revealed that Lola Nidora and Lola Tidora have another sister who is supposedly Yaya DUB's mother.

The hashtag got more than 68 million Twitter impressions and 260,000 tweets.
#HappyALDUBWeeksary (August 27)
Alden finally came back from his challenge in Bicol and gave Lola Nidora her pili nuts and a hat for Yaya DUB. Netizens also celebrated #Aldub's 7th week as a tandem.

#HappyALDUBWeeksary made more than 120 million Twitter impressions and 230,000 tweets in a day.
#ALDUBGettingCloser (August 28)
Lola Tinidora, Lola Nidora's other sister who was believed to be Yaya DUB's mother was introduced in this episode. However, she revealed that Yaya DUB is not really her daughter, but of their youngest sibling who is yet to be revealed.

The episode made more than 190 million impressions on Twitter and got more than 290,000 tweets.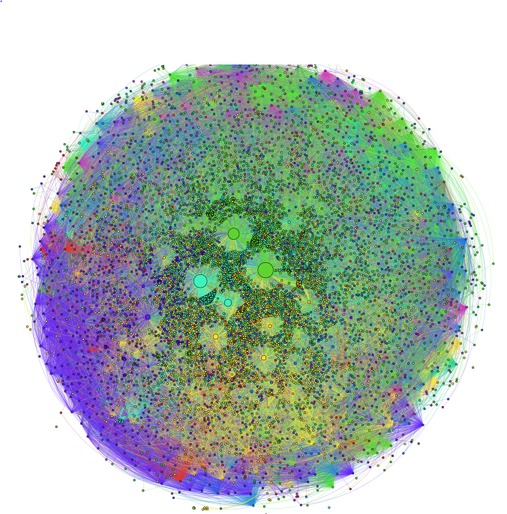 #ALDUBMaidenHeaven (August 29)
Alden took on another one of Lola Nidora's challenges in this episode and got 3 containers of chilis thrown in the middle of an Olympic-sized pool. Alden successfully completed the challenge, to the relief of the fans and Yaya DUB.

The hashtag got more than 230,000 tweets and made 118 million impressions on Twitter.
#ALDUBtheRevelation (August 30)
The sisters, "Kalye's angels", argued whether or not they should tell Yaya DUB the truth about her mother then eventually decided to do so. But as soon as Nidora revealed that the name of Yaya DUB's mother was Isadora, her mouth started to bubble, possibly from the rambutan juice she drank.

#ALDUBtheRevelation made 52 million impressions on Twitter and got 130,000 tweets.
#ALDUBBaeYaya (September 1)
In this episode, the 3 sisters struggled to find the real Isadora after several women came and claimed to be her.


The hashtag received 58 million Twitter impressions and was used in 120,000 tweets.
#AldubBattleForACause
In this episode, what started as a battle of talents turned into a wild goose chase between the two star-crossed lovers. Just when it seemed the hopeless scene would go on forever, the music changed, the crowd screamed, and Alden and Yaya DUB gazed at each other for the first time.
But their meeting was not meant to be as a wall suddenly dropped between them. Lola Nidora lectured the two on the importance of waiting, while Alden and Yaya DUB cried on opposite sides of the same wall.
Twitter users went online to tweet their shock, outrage, and support for the love team which resulted in the day's hashtag becoming the number one trending topic worldwide.
Breaking the Internet
Eat Bulaga's Kalyeserye continues to slay the Internet each day. Here are some of the tweets about the craze:
Ramdam na ramdam yung #AlDub fever pati sa Holy Mass kanina. AlDub fan din si Fr.

— Margielyn M. I. (@ThisIsMeMarge) August 30, 2015
Sa pagibig walang malalim na tubig. Sa pagibig walang malayong landas © Lola Nidora #AlDub

— Jeanne Margareth (@CelisJeanne) August 30, 2015
Eat bulaga and #AlDub is trying to instill some values to the youth.. That there's always a perfect timing for everything..

— Patrick Manuel (@PatManuel_) August 30, 2015
@sweetdevz @nightfury1982 kilig na di pinilit, kilig na di scripted, kilig na natural, kilig #Aldub #AshMatt hugot mode ako hahaha

— Ⓢⓐⓡⓐⓗ&Ⓓⓐⓡⓡⓔⓝ (@Ishzshin) August 30, 2015
Yung namasahe ka kahapon para lang manuod ng #AlDub @Ashqueenbae

— veve (@dodonglee1015) August 30, 2015
When you're too excited for #aldub and the #KalyeSerye but then your realize it's Sunday

— Eliz Angela (@imelizbaybay) August 30, 2015
YUNG DIPA KAU OFFICIAL PERO NAGSESELOS KA!!! @aldenrichards02 @mainedcm @allanklownz @officialaldub16 #ALDUBKeepTheFaith

— AnnNacion (@jpann5727) August 21, 2015
How do you feel about the #AlDub craze? Did you contribute to any of these conversations? Why do you think it's so famous? Share your thoughts in the comments section or write your own reaction article on X.  – Rappler.com
*"Impressions" refer to the estimate number of people who have seen the hashtag on their Twitter feed.
**Number of tweets exclusive of re-tweets.