Facebook switches back to old algorithm after briefly prioritizing reputable news outlets during the critical US postelection period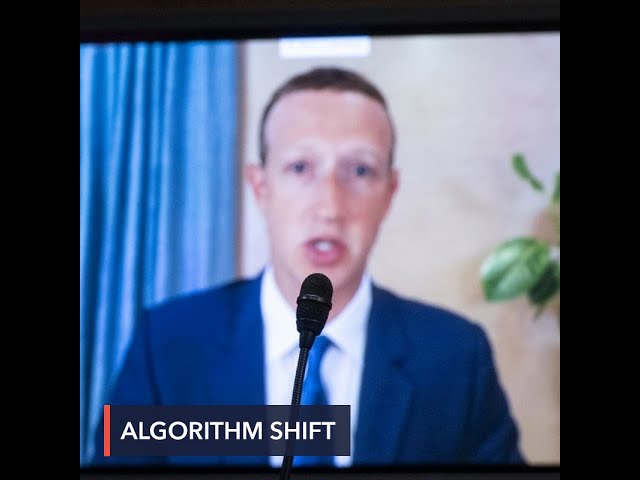 Facebook switched back to its regular, highly polarizing newsfeed algorithm after briefly switching to an algorithm that prioritized reputable news outlets for the US elections, the New York Times reported, Wednesday, December 16, US time.
According to the Times, the change involved boosting the weight that "Facebook's news feed algorithm assigned to an internal publisher quality score known as 'news ecosystem quality,' or N.E.Q." in order to fight disinformation during postelection period in the US when the votes were being counted.
The Times said that the algorithm change resulted in an increase in traffic for publishers including CNN, NPR, and itself, while circulation for highly partisan sites like Breitbart and Occupy Democrats declined. There were employees within Facebook that reportedly asked for the "nicer news feed" to stay, but were told that the change was never going to be permanent.
"This was a temporary change we made to help limit the spread of inaccurate claims about the election," said Joe Osborne, a Facebook spokesman, according to the Times. "We're still ensuring that people see authoritative and informative news on Facebook, especially during major news cycles and around important global topics like elections, COVID-19 and climate change."
The report shows that Facebook can change its algorithm, for the benefit of lessening disinformation, if it wanted to. It prioritized high N.E.Q.-scoring outlets to lessen disinformation at a very critical time – a time where the company could have faced serious blame if it didn't do what, for the company, is a drastic measure.
The company already knows that such a move lessens disinformation. But for whatever reason – certainly not impossibly, for reasons of engagement and profit – that change is gone, the algorithm is back to normal, and so does the overall quality of information on the platform. – Rappler.com