@PSAgovph on Twitter posts spammy tweets past 1 pm on Saturday, April 17
The official Twitter account of the Philippine Statistics Authority (PSA) was hacked on Saturday, April 17.
Some time after 1 pm, the Twitter account @PSAgovph began posting spammy tweets and advertising a supposed cryptocurrency giveaway.
The hacker changed the display name of the account to a stylized "Elon Musk," and copied the display picture of the real Tesla chief executive Elon Musk.
It was also replying to tweets of the real Musk.
As of 2:32 pm on Saturday, the account's name was changed back to "Philippine Statistics Authority" and the photo was reverted to the agency's logo. The agency had also finished deleting the spammy tweets. The PSA has yet to issue a statement.
Below are some screenshots of the hack: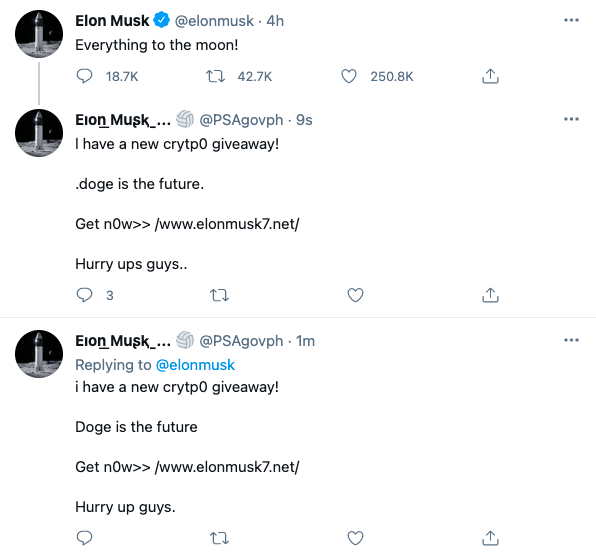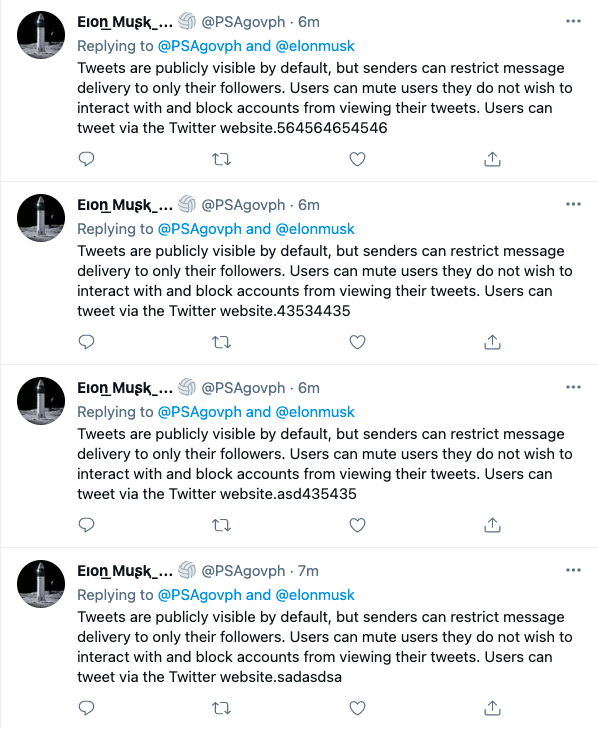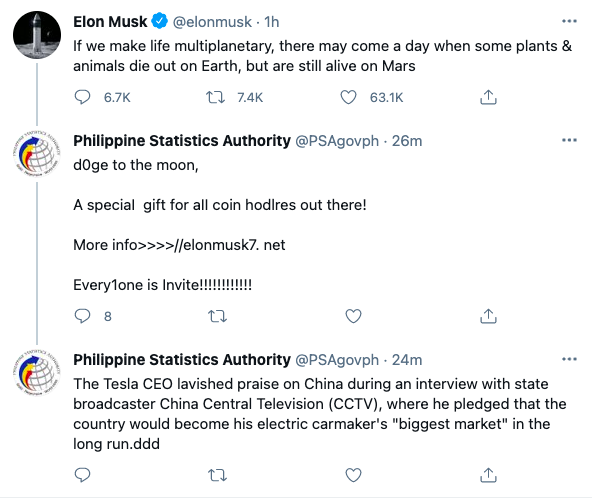 In March, a group of hackers breached the Philippine government's websites with the "gov.ph" domain. The National Bureau of Investigation said it was confident it would identify the hackers of the incident in March. – Rappler.com