This is AI generated summarization, which may have errors. For context, always refer to the full article.
Regarding AI, the Berkshire Hathaway CEO says, 'It can do all kinds of things... and when something can do all kinds of things, I get a little bit worried'
Berkshire Hathaway CEO and business magnate Warren Buffett sounded his worries over the nature and implementation of artificial intelligence at present, comparing AI to an atomic bomb, a report from Futurism explains.
In statements made during an annual Berkshire Hathaway shareholders meeting held on May 6, Buffett paraphrased an Albert Einstein quote about the atomic bomb, saying, "with AI, it can change everything in the world, except how men think and behave, and that's a big step to take."
While he says the atomic bomb was built for "a very, very good reason," he also asked, in seeming reference to both the atomic bomb and AI, "Is it good for the next 200 years of the world that the ability to do so has been unleashed?"
Nobel Peace Prize laureate Maria Ressa has also formerly compared another kind of impactful technology, social media, to a world-changing weapon of mass destruction. Fake news on social media was already like an invisible atom bomb exploding in our information ecosystem, Ressa said in her Nobel speech.
Ressa's estimation came from already established facts about social media's negative effects. Buffett's is more prospective in nature as AI is only taking off.
Buffett adds that while AI can do "remarkable things," he was concerned about the aftereffects of such wide range and seeming reach and inevitable capabilities.
"It can do all kinds of things," Buffett said. "And when something can do all kinds of things, I get a little bit worried."
AI has already altered the information landscape significantly, with its ability to allow disinformation to scale farther and faster than human fact-checking can reasonably handle.
It also stands to reason that many types of jobs will be lost or automated with the help of AI, with no immediate replacements for it leading to more strife for people seeking job opportunities.
Whether or not Berkshire Hathaway supports or is against specific implementations of AI isn't definitive, however, so it may all depend on how strongly Buffett believes in the analogy he's presented, and whether he's just paying lip service or will actively work against AI as a potential employment-decimating advancement.
The full video of the annual shareholders meeting is available below: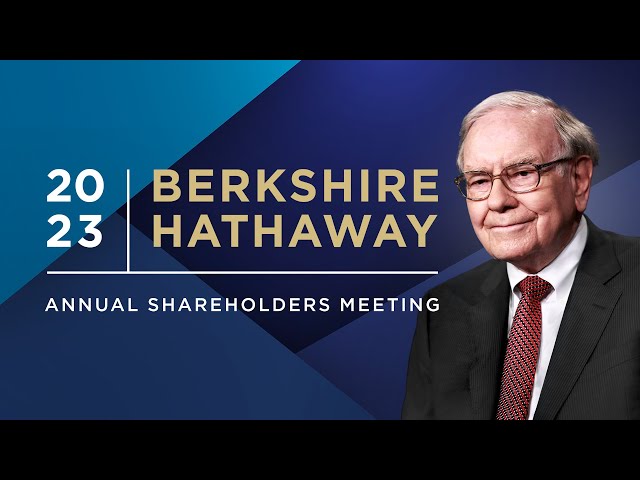 – Rappler.com