This is AI generated summarization, which may have errors. For context, always refer to the full article.
Filipinos are the 5th largest migrant community in Australia, with a population of 277,510 as of June 2018
As one of the largest migrant groups in Australia, Filipinos are sure to be affected by Facebook's ban of local and international news content from its news feed in the country.
Facebook on Thursday, February 18, followed through on its year-long threat, as it staunchly opposed a proposed law that will require the social media giant and Google to pay news publishers for content, in a bid to save the news industry. (READ: Governments force Google, Facebook to pay for news. Can they win vs big tech?)
Data from the Australian government shows that Filipinos are the 5th largest migrant community, with 277,510 Filipino-born people living in the country as of June 2018.
Overseas Filipinos, in general, use Facebook to connect to friends and family back in the Philippines, which is dubbed the social media capital of the world.
"Facebook serves as powerful platform for the Filipino migrants to access Australian, Philippine, and international news. So the current move on banning news access on Facebook in Australia will definitely have diverse impacts on the Filipino migrants as well as other migrant communities," said Earvin Cabalquinto, a Filipino communication lecturer at Deakin University's School of Communication and Creative Arts in Australia.
Citing his research, Cabalquinto told Rappler that Filipino migrants in Melbourne prefer to access news via Facebook – a fact long known to news publishers.
"Majority of my participants preferred to access news on Facebook. Notably, they often found accessing the official websites of media outlets as time consuming," he said.
While there's no stopping people from directly accessing news websites, Facebook is the easier option for many. As Cabalquinto put it, the platform has served as a "central space" for Filipino migrants not just in Australia, but all over the world.
Filipino ties
Under the new Facebook policy, users in the country cannot view or share Australian and international news content. (READ: Facebook has pulled the trigger on news content — and possibly shot itself in the foot)
Upon checking, ABS-CBN, Rappler, Philippine Star, Inquirer.net, and CNN Philippines are among the Philippine-based news pages blocked there.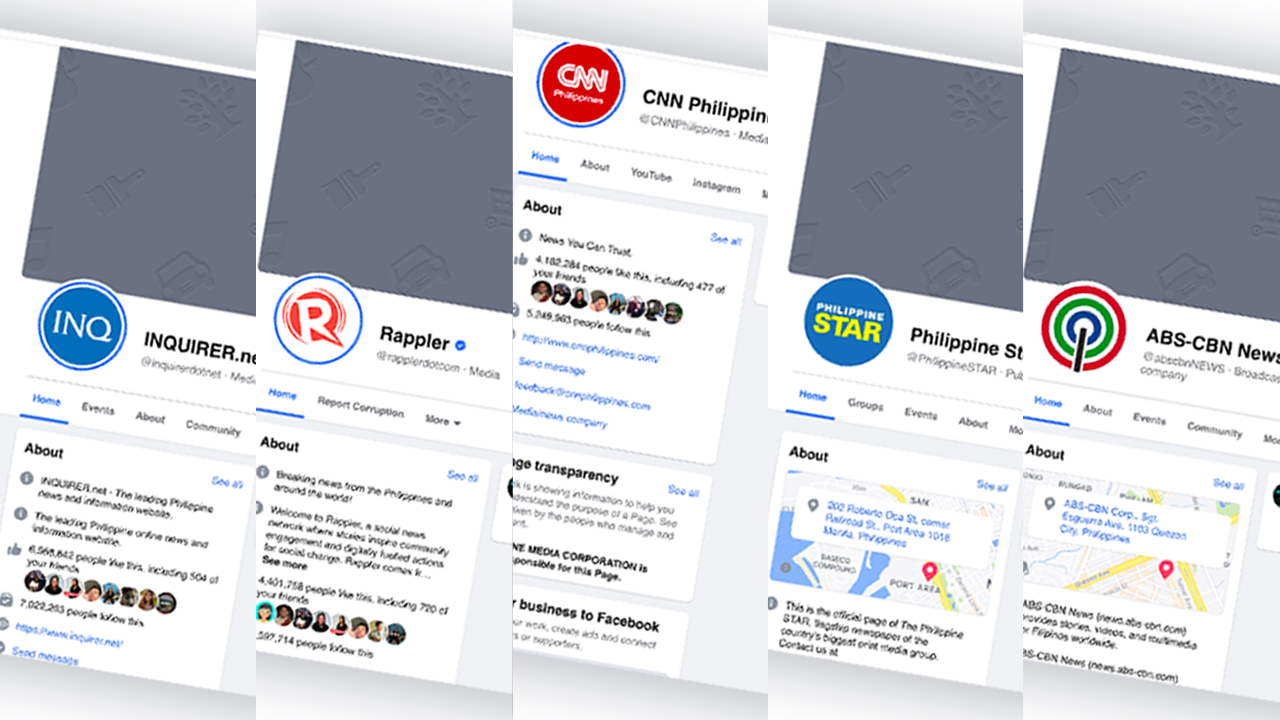 Cabalquinto said Filipino migrants also access news shared by their family members or friends on the platform. But with the new policy, it would be harder to access these news content.
Filipino migrants also use media outlets' posts on the platform "to sustain their cultural identity." These posts include articles on Filipino dishes, celebrity stories, and religious topics.
"Broadly speaking, Facebook is like an 'extended homeland' for any migrant. It is a space to convene and interact with individuals – Filipinos or not – across the world. As one of my participants reflected on using Facebook, 'It's like I'm in the Philippines.'"
Disinformation goes on
The blocking of content from credible news pages would definitely amplify the spread of wrong information on the platform, experts said.
US-based News Media Alliance President & CEO David Chavern called the move "misguided," adding that "it is well-established that in the absence of real news, misinformation, disinformation, and hate speech flourish – a problem Facebook is all too familiar with."
Rappler CEO Maria Ressa, a member of the Real Facebook Oversight Board, slammed the tech giant's move.
"How does Facebook define news? When a government lies, is that 'news'? No, but when journalists hold power to account, that's news & so if you're in Australia, the lie can get posted for you but not the fact check," Ressa posted on Twitter.
"This is the impact on Australia, but we already see the global impact on facts and democracy," she added.
For Cabalquinto, supporters of certain ideologies or politics can be opportunistic with the current ban.
"They can produce creative and click-bait materials to attract those who are less literate in an online space. In a migration context, we need to develop awareness campaigns among Filipino migrants to access credible information," he said.
Facebook said it is still committed to removing "harmful misinformation" and to its third-party fact-checking program with Agence France-Presse (AFP) and Australian Associated Press. However, AFP Fact Check was also blocked as of posting.
While legitimate news content are blocked on Facebook, questionable pages are still allowed to exist on the platform.
For instance, the page of Mocha Uson, the rabid supporter of Philippine President Rodrigo Duterte known for spewing lies and false claims, is still accessible in Australia.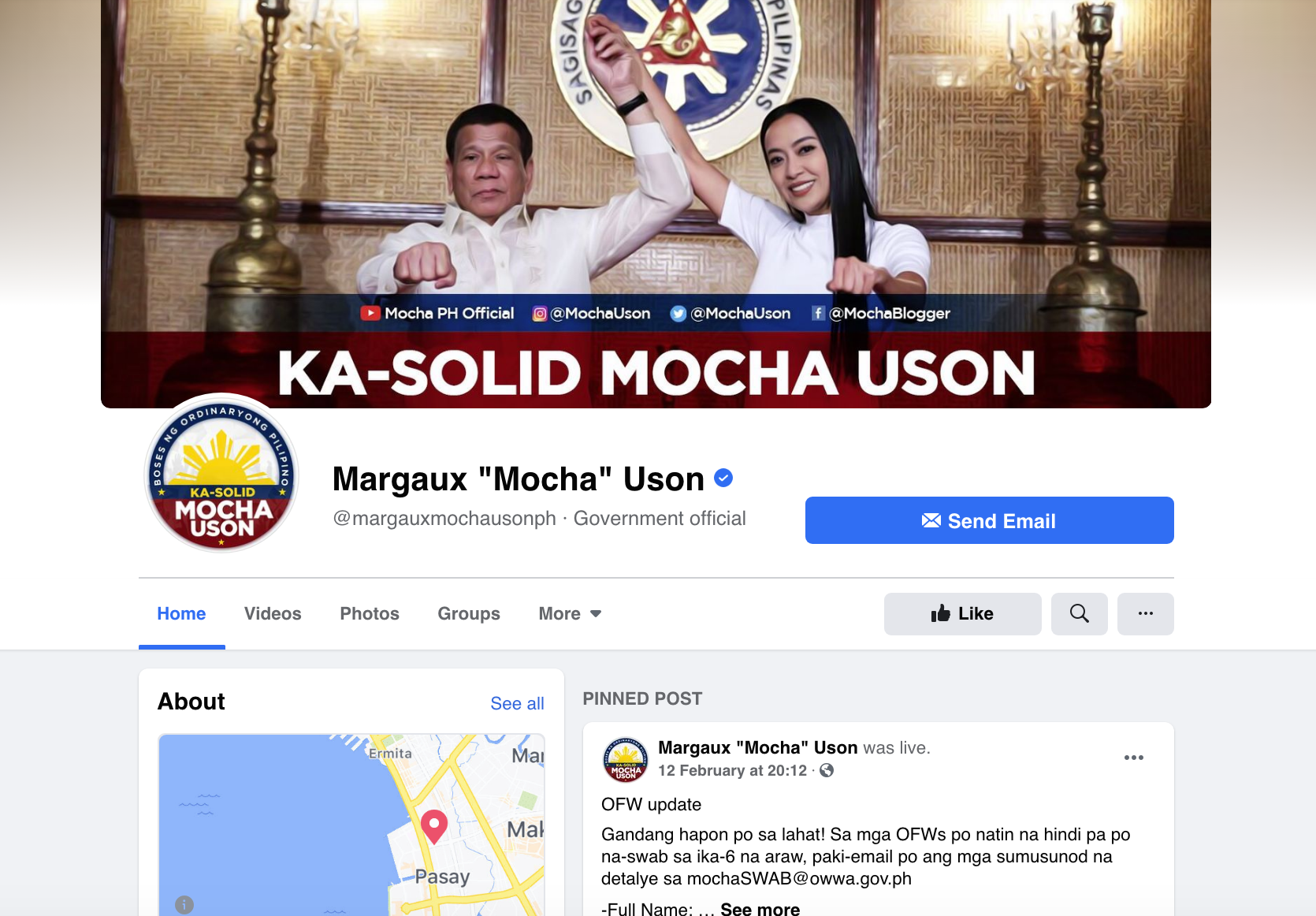 Other pages, such as The Patriotic Filipino, flagged by third-party fact checkers for spreading false claims, were also not blocked.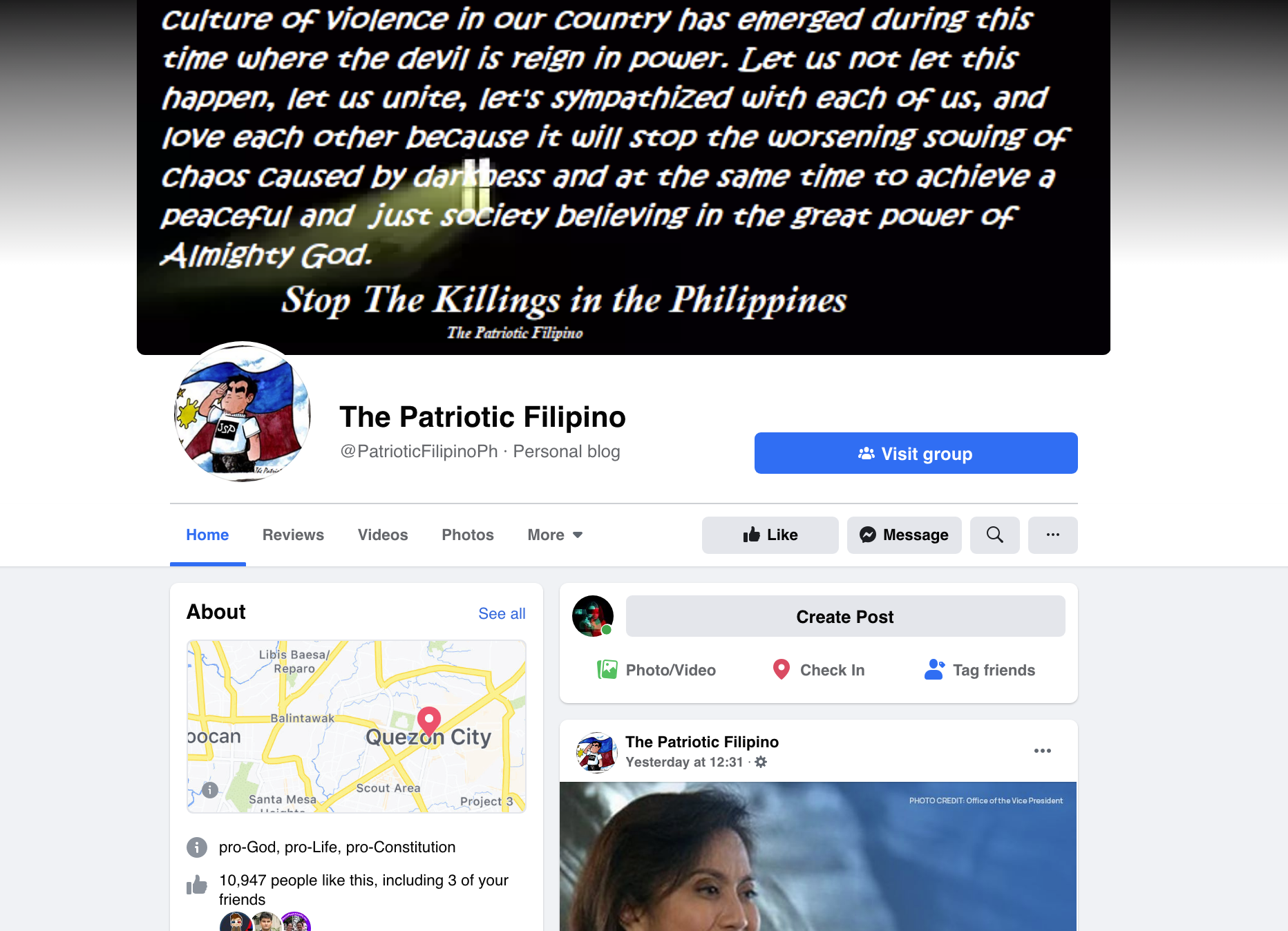 COVID-19
This is a crucial, and possibly life-threatening, issue, especially with the rise of disinformation about COVID-19. (READ: Fact-checking: A year of infodemic)
As Maryke Stevens, a research affiliate at the University of Sydney and a research fellow at the National Center for Immunization Research and Surveillance, pointed out in his The Conversation piece, Facebook's timing was downright dangerous.
The platform also banned content from several government offices and non-governmental organizations – some of which have been restored.
"Facebook's decision to ban media organizations from posting links to news articles on the social media giant's platform comes less than a week before Australia's COVID-19 vaccine rollout begins. The ban also prevented many health organizations, government health departments, and other organizations from posting links. The combined effect of this could be incredibly damaging,"
For Filipino migrants, Cabalquinto said Facebook served as a tool to monitor news about the pandemic's impact back home.
"More recently, Facebook has allowed Filipino migrants to keep track of the impacts of COVID-19 in the Philippines…. They then use such information to support the welfare of their family members in the Philippines, which could be in the form of constant calls and sending remittances."
A bigger problem? 2022 elections
If this ban continues, it would have a far more serious effect on the Philippines, especially as it enters an election season.
The Philippines is set to have a presidential election in May 2022 but campaign issues begin as early as middle of this year. And with the Southeast Asian country serving as so-called Ground Zero for early disinformation efforts, access to legitimate and factual content is crucial.
"The recent ban on news access on Facebook in Australia will have an impact on how Filipino migrants will navigate and participate in the upcoming election season. Filipino migrants who rely on Facebook for news information will now have to directly check the website of a candidate, a news organization, and any government institutions. And this practice might fuel the problematic information ecosystem in the Philippines," Cabalquinto said, referring to the proliferation of false information online.
Ressa said if Facebook doesn't fix this ban, "it will have an impact on the 2022 elections."
"You have no conscience. To protect yourself in Australia, you shut down ALL news sites, including Rappler. Yet you allow governmentt propaganda sites that journalists risk their lives to fight to post," Ressa said.
Will the government win against tech or will Facebook stand its ground? As the world reacts, we, in the global south, have no choice but to wait and see how this will all play out. – Rappler.com