(3rd UPDATE) The websites of the two biggest media networks in the Philippines go down temporarily. Here's what we know.
On Thursday, September 3, the websites of the Philippines' two biggest networks became inaccessible to the public.
Based on people's tweets, the sites of ABS-CBN and GMA have been down for at least 8 hours, since around Thursday midnight.
Rappler tried to access the websites using different connections.
Both sites were inaccessible via Smart, Globe, and Converge. Sky Broadband users, meanwhile, could only access ABS-CBN's site, and not GMA's.
Rappler also tried to access the websites using a VPN. In some countries, both were working, while in some, only ABS-CBN could be accessed. At around 10 am, ABS-CBN was accessible in Singapore, Taiwan, Japan, USA, United Kingdom, France, Russia, and Australia. GMA was inaccessible from those countries except Taiwan.
When trying to access both websites, users reported various errors such as a "this page is under construction" message, while some saw "Your connection is not private."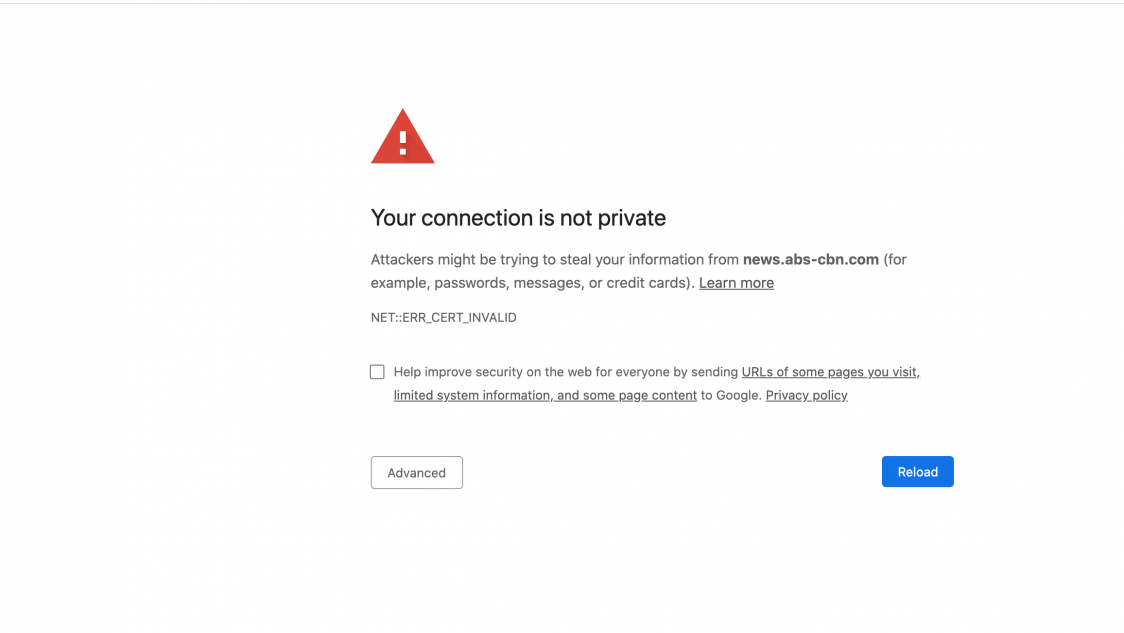 The error "NET::ERR_CERT_AUTHORITY_INVALID" points to issues regarding the security certificate of a website. Common causes include the certificate's expiration or that the domain is not allowed to use the certificate.
During the time of the errors, going to the primary domain www.abs-cbn.com as opposed to subdomain news.abs-cbn.com led to this placeholder page: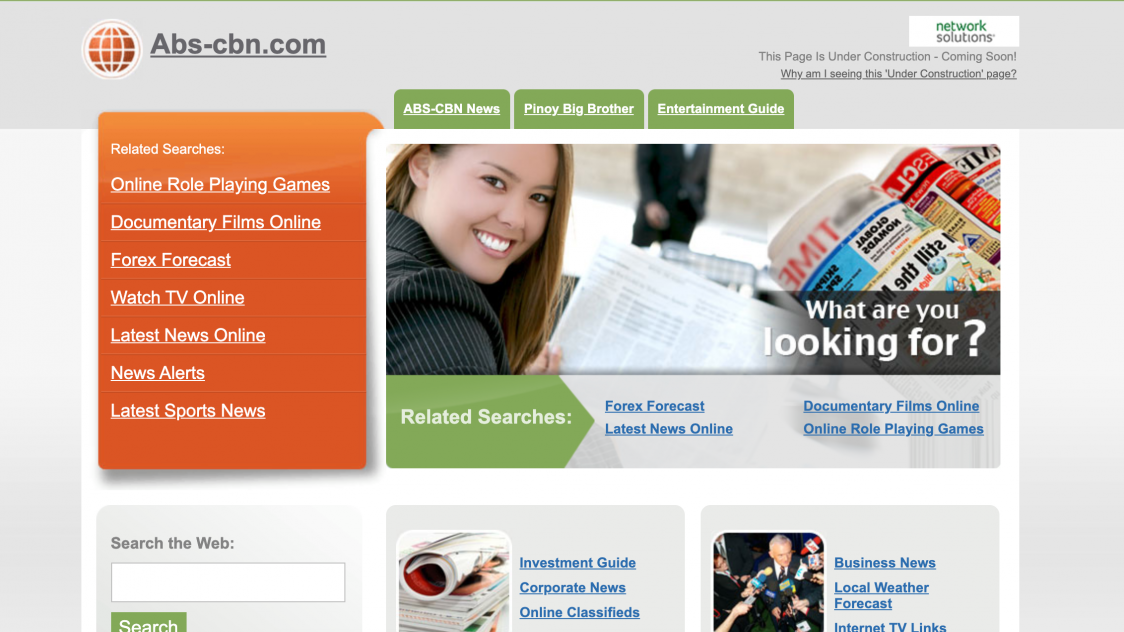 At around 11am, ABS-CBN's website was accessible again.
In a statement, ABS-CBN said it detected a "technical problem" and is looking into the matter.
"While we have resolved the issues and restored the sites, some users may still encounter problems but should be able to access them within the next 24 hours," ABS-CBN said.
"We are working with our partners in investigating the cause of the incident," it added.
GMA's website, meanwhile, appeared to have been restored by around 3 pm. There has yet been no explanation for the downtime. – Rappler.com