This is AI generated summarization, which may have errors. For context, always refer to the full article.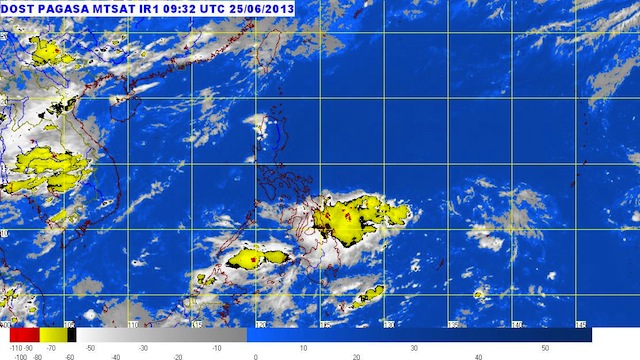 Heavy rain is in the forecast for parts of Mindanao and Eastern Visayas on Wednesday, June 26, state weather bureau PAGASA said. An inter-tropical convergence zone (ITCZ) is affecting weather across Mindanao, the bureau said in its 24-hour public forecast on Tuesday, June 25. Cloudy skies with moderate to occasionally heavy rain can be expected in Leyte, Caraga, and Northern Mindanao, which could possibly trigger flash floods and landslides. The rest of Mindanao, Central Visayas, and the Samar provinces will have cloudy skies with light to moderate rain. The rest of the country will have partly cloudy to cloudy skies accompanied by isolated rain mostly in the afternoon or evening.

What's the weather like in your area? Tweet us the situation: Use #weatheralert and tag @rapplerdotcom

Read the full story on Rappler.