They say all men are dogs. It might just be true in this case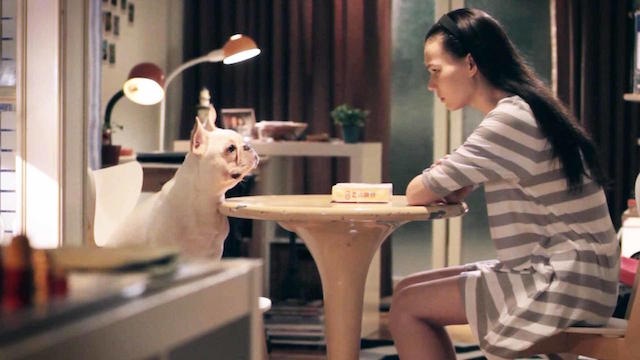 This film is brought to you by Viddsee, home to some of the best short films in Asia.
In this film, Yuan is a young lady who works part-time at a convenience store, saving money and dreaming of studying abroad in France. She has grown increasingly impatient with her live-in boyfriend, Wei, who spends most days just hanging out. Yuan has a secret admirer, the convenience store manager, who shows his affection by sneaking her canned dog food.
One day, after a lovers' quarrel with Wei, she cooks him "beef bourguignon avec dog food," and keeps making it for him – until one day he disappears. In his place, a dog appears. – Rappler.com