Rappler talks to Marikina City Representative Miro Quimbo on tax exemptions and its pros and cons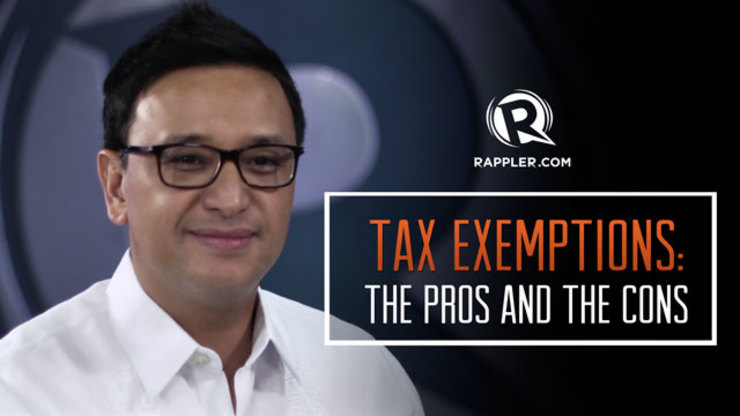 MANILA, Philippines – Rappler talks to Miro Quimbo, who chairs the House of Representatives' committee on ways and means.
In September, the House of Representatives approved House Bill 4970, which seeks to increase the tax exemption ceiling for bonuses and 13th month pay. From the current P30,000 ceiling set by law, the bill wants to push it to P70,000.
The bill awaits action by the Senate, where a similar bill has been filed by Senator Ralph Recto.
Internal Revenue Commissioner Kim Henares has misgivings about the bill. She says new tax exemptions would hurt the economy if no additional taxes would be created to compensate for them. Quimbo, however, argues that raising tax exemption caps would increase the purchasing power of employees.
What does House Bill 4970 mean for the Philippines' work force? Will the tax exemptions work for the everyday man? Where will the tax exemptions hurt or benefit society? – Rappler.com