Livestream of the Senate Blue Ribbon committee's probe into the alleged overpriced Iloilo Convention Center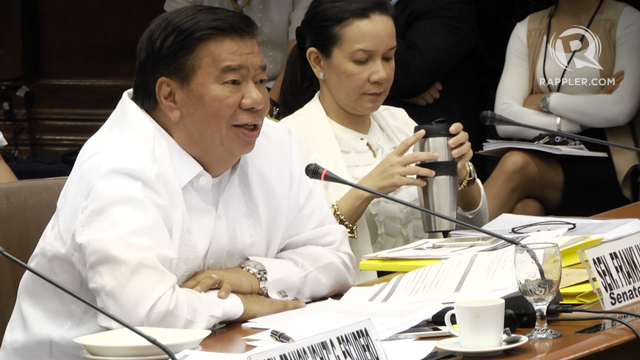 MANILA, Philippines – The Senate Blue Ribbon Committee on Thursday, November 13, begins its probe into the Iloilo Convention Center (ICC) – the pet project of Senate President Franklin Drilon – which happens to have been built by the same contractor of the controversial Makati City Hall Building 2. (READ: Iloilo building probe: Will the Senate go easy on Drilon?)
Vice President Jejomar Binay, who is at the primary subject of the alleged overpriced Makati building controversy, said in a televised speech on September 18 that the ICC is one of 6 government infrastructure projects that would supposedly prove that the Makati City Hall II Parking Building was not overpriced.
The Makati City Hall Building 2 cost P69,549.00 per square meter. He said it was just a little more expensive than the ICC, which cost P68,140.00 per square meter.
The ICC is partly funded by the Drilon's pork barrel, and under Malacañang's Disbursement Acceleration Program (DAP) that the Supreme Court had declared partly unconstitutional.
Drilon said he will attend the hearing but would forego his right as Blue Ribbon committee member to grill the resource speakers – including his accuser. He will also make himself available for any questions raised by the senators.
Watch the livestream on Rappler at 10 am.  – Rappler.com