So who lost the speedclimbing bet? Find out in today's Gameplan!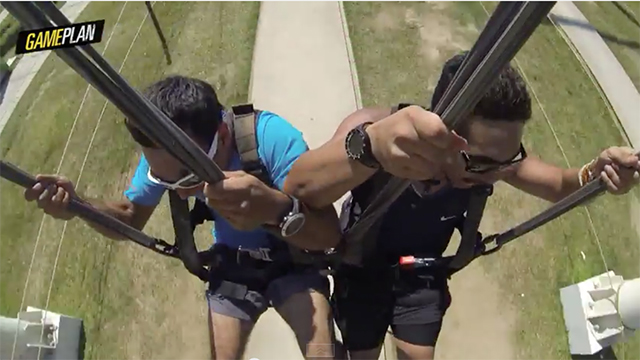 MANILA, Philippines – The Gameplan hosts are in Sandbox, an adventure spot in Porac, Pampanga. While wall-climbing, Ton, Julian and Amanda challenge each other to a race. The host who clocks in the slowest has to eat an exotic local dish.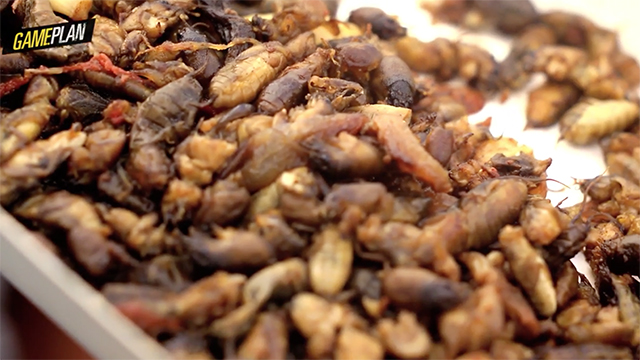 Amanda is nervous before the climb. She's never climbed that high before and with any time pressure. The odds are not in her favor, but in the end it's Ton who comes in last. His consequence? He has to eat Kamaru or mole crickets, a Kapampangan dish cooked like adobo.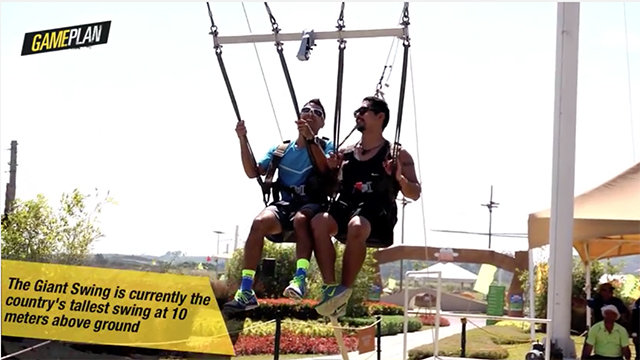 The three try more rides in Sandbox. They get on the Giant Swing, the tallest swing in the country at 10 meters above ground level.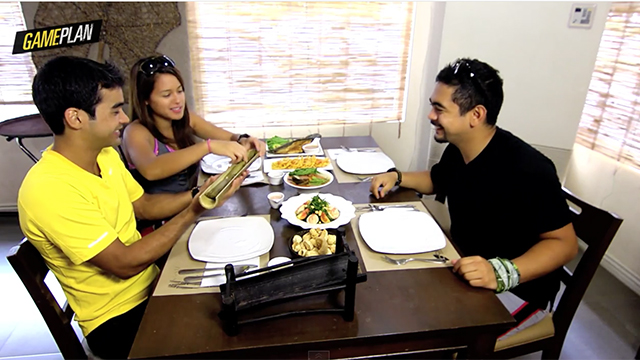 After Sandbox, the hosts head out for lunch in Binulo, a new restaurant in Angeles City. The word 'binulo' refers to the Aeta method of cooking meat inside bamboo poles.
In Binulo, some food are served in bamboo poles like prawns and rice.
Ton, Julian and Amanda enjoy the Ningnang tilapia, shrimp okoy, and chicharon with atchara.
The day is not yet over for the three. They want to do another activity before calling it a day. While looking up the clouds and seeing a small plane, Ton, Julian, and Amanda come up with an idea on what to do next. What is their gameplan? Watch it here. – Rappler.com