Ton, Julian and Amanda's Pampanga adventure will not be complete without seeing it from above!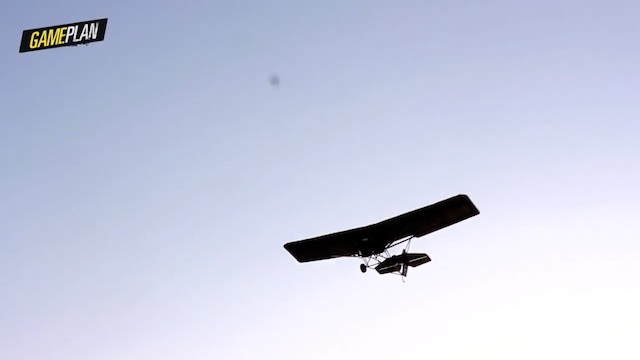 MANILA, Philippines – The Gameplan hosts drove to the Angeles City Flying Club and flew an ultralight – a small two-seater fixed wing plane. 
Ton, Julian and Amanda met with Gary Jerome,  a long-time pilot and flight instructor in Angeles City, Pampanga.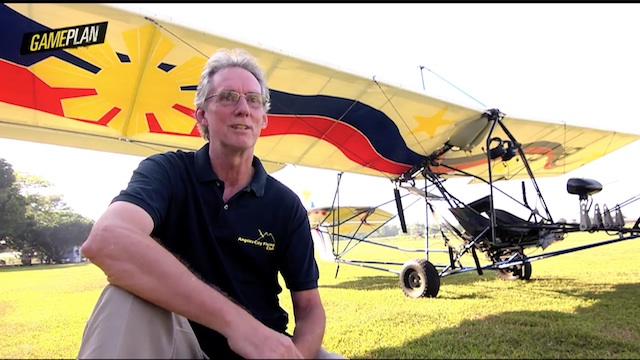 "Ultralight is a little bit different, it's wide open. The wind blowing in your face—kinda like riding in a motorcycle but you're up in the air," Jerome says. "Everytime I fly is a challenge. I really enjoy that,"
He adds, "One of the reasons why I enjoy flying here in Pampanga is the colors—the greens, the yellows, the browns, and it changes throughout the years. The weather of course, is ideal."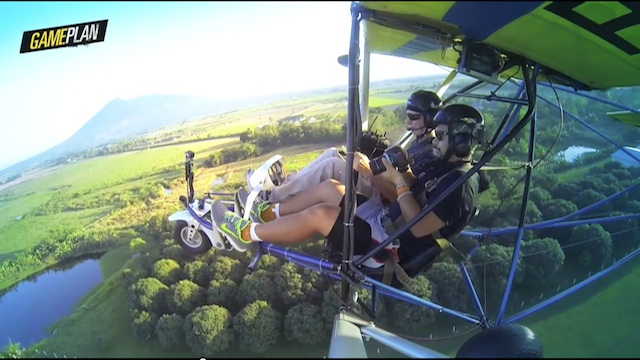 To let them experience flying the ultralight firsthand, Gary took Julian and Ton up on an ultralight and flew over the fields of Pampanga. As Gary puts it, the experience is "kinda like sitting in a lawn chair, you look down between your legs, and the ground just starts to pull away from you."
After flying, the three went to Downtown Cafe in Angeles City for a hearty feast.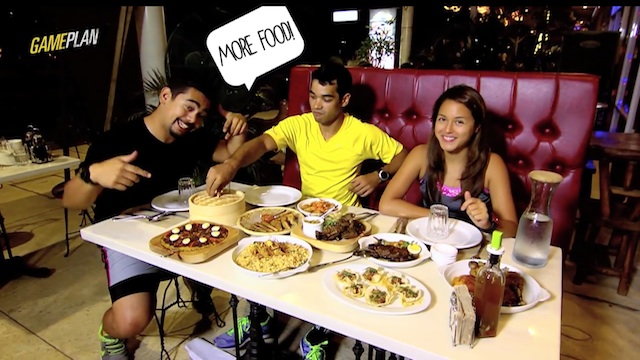 Ton, Julian and Amanda  tried a little bit of everything in Pampanga— from the adrenaline rush of flying on an ultralight to eating the most exotic of dishes. – Rappler.com